Call: (646) 716-5812 – "Facebook LIVE" – Live stream: BlogTalkRadio (Entire USA) Radio Show Date: January 15th, 2020
LIKE our Facebook page, SUBSCRIBE to our YouTube channel and Become a Patron.
---
CNN's 2020 Democratic Debate, made it clear that the grassroots must be more active in informing the public on Medicare for All. The candidate or either running or ineffective explainers.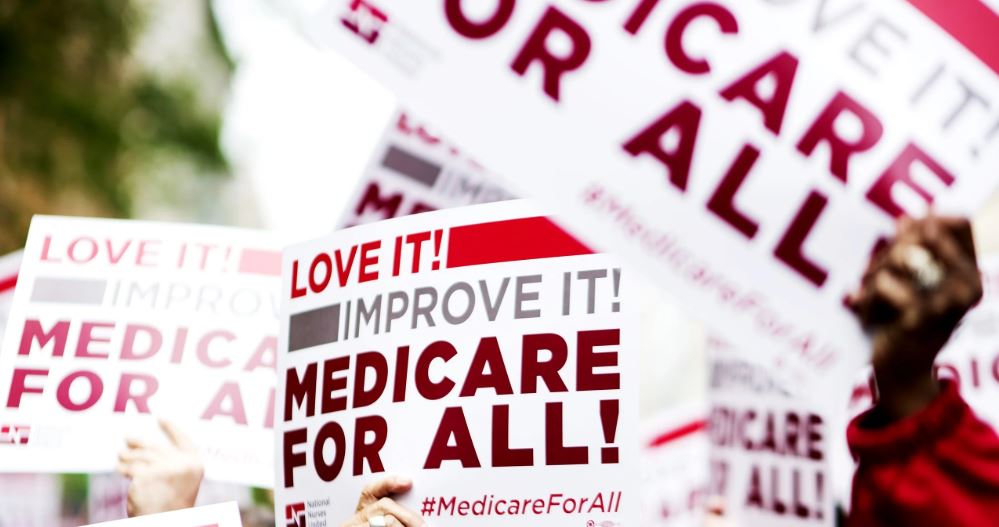 We must not cower on Medicare for All. It is existential for too many.
After watching the Democratic Debate last night I was very upset with all the candidates. I was most upset with the number two candidate on my list, Elizabeth Warren. She seemed so scared to use the word Medicare for All even as she is a signatory to the bill. Secondly, I was disappointed that Bernie has not turned the corner in the manner in which he sells Medicare for All. Repetition is great for the choir but there is a proven method to break out and no one has yet done it. It is time now.
---
Topics
---
Support Progressive Independent Media
Most Independent Progressive outlets continue to struggle to raise the funds they need to operate much like the smaller outlets like Politics Done Right. Please subscribe even at the $1.99 or $4.99 level. Please consider supporting our GoFundMe here.
---
Response to Medicare for All opponent who thinks the sick brought it on themselves
Many people do not want Medicare for All because they do not believe healthcare is a right and because they feel no responsibility for the sick who 'brought it onto themselves' according to them.
There is a sect in America that has a very individualistic streak. They have the false belief that they can do it all by themselves. They think any policy that is collective in nature is somehow an infringement on their freedom or on what they've worked for. They see policies like Social Security, Medicare, Medicare for All, or welfare as socialist policies that they should not have to pay for. Of course, their tune usually changes when they are the ones in need.
A caller to Politics Done Right recently tried to give a rationale for the above-mentioned tenets. He is not as bad as some who I have heard.
"I do have a problem with socialized medicine," the caller said. "I don't have a problem taking care of the person hit by the drunk driver. But I have a big problem taking care of the drunk driver."
[More]
Read My Current Blog Posts