---
Call: (646) 716-5812 – "Facebook LIVE" – Live stream: BlogTalkRadio (Entire USA) Radio Show Date: June 13th, 2019
Rev. Dr. William Barber 's impeachment rally was successful but poorly covered. Alexandria Ocasio-Cortez has a message to the DCCC with her actions. Robert Reich dismisses the Socialism trope.
You can also find previous episodes on YouTube here
Support Politics Done Right: Become a Patron now (http://patreon.com/politicsdoneright).
Reverend Barber
Reverend Dr. William Barber marched on to the White House to deliver a stern message to our corrupt president and his administration. Unfortunately, the Barber event was not covered effectively as it should have been. We will.
Recently the DCCC attempted to stunt Progressives. Alexandria Ocasio-Cortez has a message for the party. And she did not even need to speak. Her actions, her new training of activist is the answer.
Professor Robert Reich has a message for Democrats and the population at large. Do not fall for the Socialism trope. You do so and your peril.
Independent media need support from Progressives
Free Speech TV, Pacifica Network, and most Independent Progressive outlets are way behind in raising the funds they need to operate much like the smaller outlets like Politics Done Right. We will discuss why and solutions. That said, please support our GoFundMe here.
Progressives want to Impeach Now
Immediately after impeaching the president, change the narrative to policies for the poor and middle-class irrespective of the media obsession. Democratic candidates must just tacitly refer to the impeachment in terms of a president under a cloud and then move on to Medicare for All and other poor and middle-class centric policies. But the most powerful messenger is you. Progressives, let's beat them all.
Points:
My Republican friend intent on opposing abortion cannot see that our economic system is one of the biggest executors of abortion.
Trump's federal budget deficit skyrocketed to $207.8 billion in the month of May. "The gap between the amount the government takes in and spends came in at $207.8 billion last month, and the Treasury Department said Wednesday, nearly 42% higher than a year earlier. The increase happened in part because of June 1 falling on a Saturday, a non-business day, meaning some benefit payments were made earlier than usual," the report said.
Topics:
The Intercept: ALEXANDRIA OCASIO-CORTEZ'S CAMPAIGN ORGANIZERS ARE TRAINING WORKING-CLASS PROGRESSIVES TO TAKE ON THE CONSULTANT CLASS

LEAD ORGANIZERS FROM Alexandria Ocasio-Cortez's 2018 campaign are taking on the consultant class with a new initiative to train the next generation of progressive organizers and staffers. Movement School, a 10-week professional development program launched by Organize for Justice, the sister organization of Justice Democrats, is teaching fellows how to work as campaign managers, communications directors, and field directors.

The Campaign Fellows program is meant to create a pathway for young activists from working-class backgrounds to enter official campaign roles and to preserve the lessons grassroots campaigns have learned throughout the years by passing them down to future staffers — all while setting up an alternative political infrastructure that operates outside of the Democratic Party.

Ironically, the progressive movement's work to build its own political infrastructure may have been inadvertently accelerated by a policy designed to suppress the party's insurgent wing. In March, the Democratic Congressional Campaign Committee announced a new policy to blacklist any firms working for primary challengers, effectively protecting the party's white, male incumbents in safe blue seats.

As a result of the DCCC blacklist, several consultants dropped the primary campaign of Marie Newman, the pro-abortion rights progressive who has launched a second challenge to Illinois Rep. Dan Lipinski, one of the few anti-abortion Democrats in the House. Despite the blacklist, organizations like EMILY's List, NARAL Pro-Choice America, and the Progressive Change Campaign Committee, have still rallied behind Newman's challenge. A Movement School participant even went on to work for Newman after the trainings.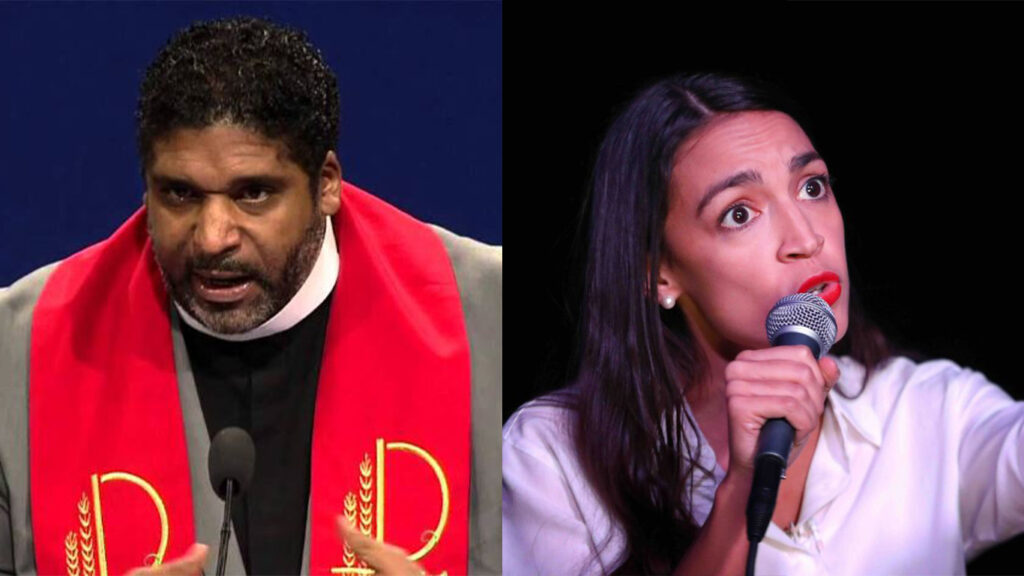 Please LIKE our Facebook page and SUBSCRIBE to our YouTube channel
Support Politics Done Right: Become a Patron.
Read My Current Blog Posts