Journalist and author of "The Price Of Perfect," William "Dub" Anderson, appeared on Politics Done Right to discuss America's race problem as well as his book with a prescient message with a complicated story.
William 'Dub' Anderson author of The Price of Perfect
William Anderson was initially concerned about the valid #race relations message he had. However, coming from a white man, he wondered if it could be problematic. Ultimately he was willing to dive in as he knew that his level of empathy and experience gave him a virtual license to write the fictional story, "The Price Of Perfect," with real-world parallels.
About William "Dub" Anderson
William, nicknamed "Dub," was born in Athens, Ga. He received his ABJ degree in Journalism at the University of Georgia, and a master's in Marketing also from UGA. Dub started his writing career at Vogue Magazine. He went from there to become a copywriter for several advertising agencies. Over the next several years, he founded three ad agencies of his own, where he was the Creative Director and Senior Writer.
About the book "The Price of Perfect."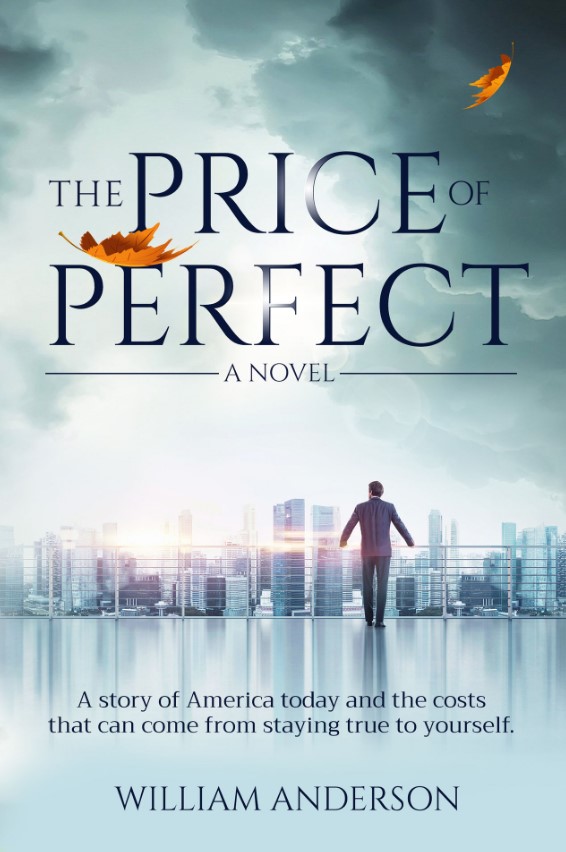 Brilliant and passionate Atlanta architect, Jack Collier, has designed what the press heralds as a "da Vinci-like masterpiece." Before work on the building can start, Shandra Berry, an ambitious local reporter and determined civil rights activist, discovers that a Black man was hanged in 1940 from a tree still on Jack's property. She starts a social media campaign to pressure Jack into altering the building's design to save what she calls a racial icon, the ancient tree. Jack refuses on the grounds the tree would only serve as a reminder of the ugly part of Atlanta's past. His project, he insists, is about Atlanta's future.
How does an artist stay true to himself in today's fractured culture where truth is relative? This contemporary novel reveals how standing by one's beliefs can also destroy those we love.
Jack's wife, Mary, a respected philanthropist to Black charities, is mortified when an incendiary social media drives a national demand that Jack saves the tree or else be considered a racist. The tree becomes a symbol of the horrors of slavery and the ongoing struggle to have whites recognize the impact their prejudices had and have.