Our PDR Posse member, Thomas Czarnik releases a new set of political limericks. It comes just at the right time in our politics.
Political Limericks by Thomas Czarnik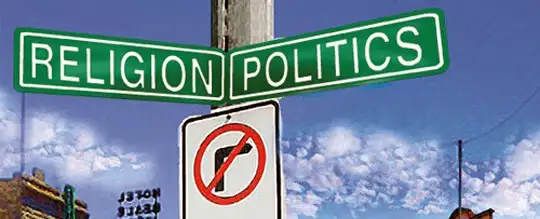 POLITICAL LIMERICKS  tjczarnik

There once was a VP named Pence
His demeanor described as quite tense
His life was most grim
Wouldn't want to be him
With my butt perched in pain on a fence.

There once was a VP named Pence
Had to put up with lots of nonsense
From behind Donald Trump
He kissed an orange rump
Was nearly hanged for a Cap'tol Offence.

There was a President named Trump
Who needed to take a big dump
He'd sit on his shitter
He'd tweet and he'd twitter
His best work came out of his rump.

There are many who follow a guy named Q
Think whatever he says is quite true
They believe every word
Though it might be absurd
A better response to B.S. is "P.U."!

A GOP Rep named Matt Gaetz
Has a forehead as high as two milk crates
His excuses are bafflin'
For drugs and sex traffickin':
"I'm white, rich and have lots of hot dates."

Two cronies named Manchin and Sinema
Of Arizona and West Vir-gin-eeah
With heads up their ass
No laws can get passed
It seems like they both need an enema.

There once was a Russian named Putin
Instead of talk he preferred to be shootin'
Started a war in Ukraine
Proof he's much more insane
Than that lunatic known as Rasputin.
A senator by name of Hawley
Gives speeches all bluster and folly
Of BS he's full
In Congress pit bull
But from danger runs off like a collie.

A doctor whose first name is Rand
Thinks his personal prescriptions quite grand
But if you need a house call
Don't call this quack Paul
'Cause snake oil in a bottle's his brand.

There was a candidate named OZ
Who'd say anything just for applause
Hoped for a bump
From his best bud Trump
The man behind curtain
Says a Senate seat certain
If you believe both in me and in Santa Claus.

There once was a senator named Cruz
Who seems always to be in the news
He sits on a fence
Between sense and nonsense
Texas Ted must have several loose screws.

There is a Fox airhead named Sean
Who as sure as night comes before dawn
Lacks even a hint of humanity
"I'm King of the News" thinks Hannity
But to Trump he is simply a pawn.

To 45 William Barr was a star
No one was more loyal by far
But when a judge said he lied
Barr had no place to hide
His hand caught in Trump's cookie jar.

Those who substitute facts with illusion
Tell lies and sow seeds of confusion
Anti-maskers
Anti-vaxxers
Spread deadly disease and delusion.

Two GOP Reps named Boebert and Greene
Make speeches in Congress intolerant and mean
Bible thumpers so avid
Donald Trumpers so rabid
Guns and violence promoters both sick and obscene.

An inquisitive pundit named Tucker
Must think every Fox fan a sucker
His facial attentive frown
Is an anal retentive crown
On a king who's a smug mother f**ker.

Trumpsters take truth-tellers to task
Give leaders like Liz Cheney the ax
She calls Trump a traitor
And that's why they hate her
They prefer the Big Lie to the facts.

We go to the pump for gasoline
Find prices higher than ever seen
While all the nation
Suffers inflation
Oil Oligopoly makes profits obscene.
At Mar-a-Lago were hidden in many a box
Government files and classified docs
Most keep wondering why
Even the DOJ and FBI
But not Trump's base or the people at Fox.

Her name is Marjorie Taylor Greene
Of Radical Reps she might be the queen
Loves men that are macho
But hates the gazpacho
And a peach tree dish for Bill Gates' cuisine.

Hundreds of classified docs the ex-Pres took
Some say Trump's nothing but a common crook
Guilty of sedition or treason?
Maybe Memoirs the real reason
 "Art of the Steal" to be a coloring book!

On January 6th we nearly lost our Democracy
To the Forces of Evil and Autocracy
Those who believe the Big Lie
A free and fair election deny
Are guilty of deception and hypocrisy.

A UK queen named Liz
As monarch was quite the Wiz
When she died twas sheer luck
For first son named Chuck
The crown once hers was now His.

A most dangerous man named Pompeo
Wants politicians in schools to say No 
To honest teachers just teaching
Rather have them all preaching
With biased brains like Mike's made of Play-Dough.

In Georgia Warnock wins over Walker
It was the Thinker over the Talker
Running right Herschel stumbled
On the final yard he fumbled
Turns out Trump's a terrible blocker

George Santos claims he's Jew-ish
Cause he loves bagels knish and Yiddish
Says he not a fraud, not a liar
Just a GOP Rep with pants on fire
From a red district that once was bluish.

A GOP Rep claims he's quite Jew-ish
Gets elected in a district once bluish
When the press found his facts all fraud
Santos said they instead should applaud
'Cause every bit of my bio's quite true-ish. 

Greg Abbott the cruel governor of Texas
Does to Dems what he thinks will wreck us
When poor migrants he sees
To DC sends 'em to freeze
While sitting warm and smug in his Lexus.

A GOP Rep in Congress named Kevin
Being House Speaker to him would be Heaven
Other plans had the Freedom Caucus
They're riotous, they're raucous
They don't give a sh*t
Wish McCarthy would quit
To go manage a 7-11.

So Kevin M finally became Speaker
But as a leader no one could be weaker
Though now Big Cheese of the House
He's less a man than a Mouse
Who eked out victory in a Squeaker.

On a program called Politics Done Right
Whether you're moderate far left or far right
Egberto Willies will greet you
Always happy to meet you
On his show honest insights shine bright.