The No Address documentary series exposes the state of the un-housed in two U.S. cities. Director Caletta Harris makes clear this reflects the U.S.
No Address Documentary Series Director Caletta Harris
Caletta Harris visited with Politics Done Right to discuss the newest episode of her renowned documentary, this time filmed in Atlanta. Caletta did not disappoint us.
The Premiere (Part Two)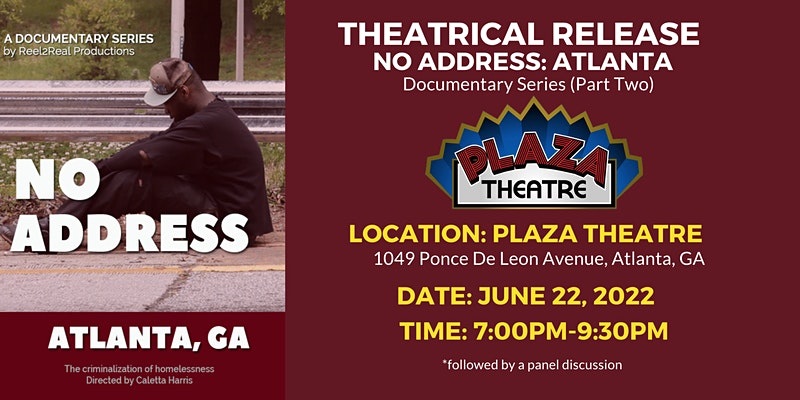 About the event
Caletta Harris, the Director of the No Address Documentary series has done it again with part two featuring Atlanta, GA. This Documentary will premiere at the historic Plaza Theatre in Atlanta, GA on Wednesday, June 22, 2022 at 7pm followed by a Q&A session with the Director and distinguished panelists.
No Address: Atlanta re-examines the 1996 Olympics, where the modern-day criminalization started and showcases its growth up to the 2019 Super Bowl, the closing of one of the biggest shelters called "Peachtree and Pine" and present-day COVID-19 challenges as well as solutions!
Learn more at:
OUR PANELIST!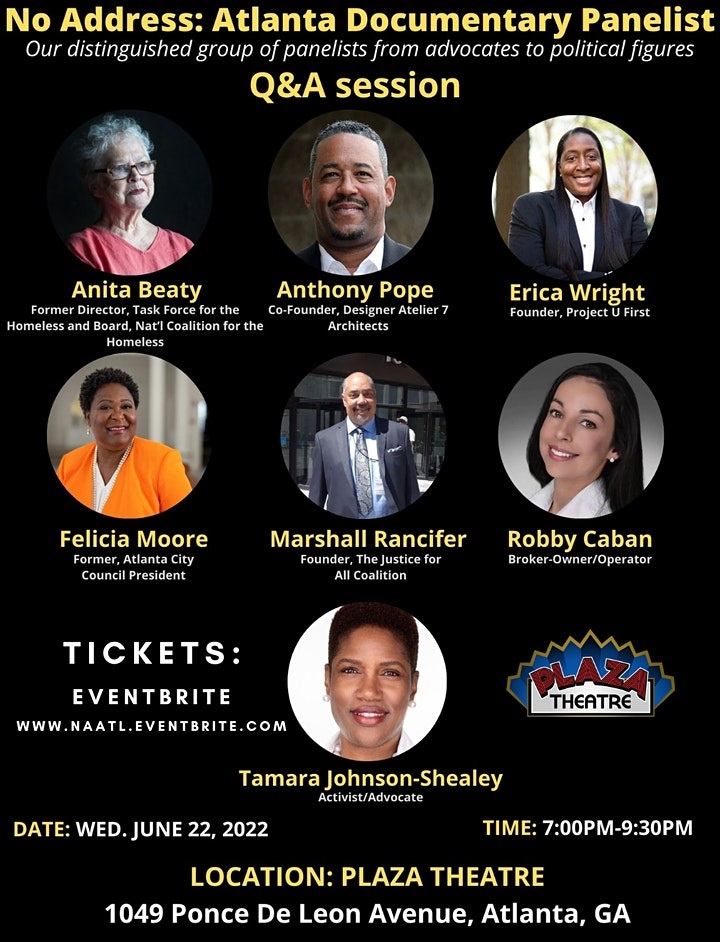 SET YOUR REMINDER: Be a part of the civil debate on many issues. Watch and Participate on Politics Done Right every day at 3:00 PM Central/4:00 PM Eastern at "politicsdoneright.tv."