Kathy Lewis is the grassroots candidate the Democratic Party should be yearning for throughout the country. Yet they failed her.
If Kathy Lewis wins, she will have an earned independence
While doing hourly perusing at on articles by my favorite authors at DailyKos, I ran into SemDem's article "Are Florida Democrats sabotaging this critical state senate race?" that everyone must-read.
For the past two decades, there's one thing the Florida Democrats have gotten really good at losing. Despite having many more registered Democrats in this state than Republicans, our state government is the equivalent of ruby-red Alabama, with only one statewide Democratic official—Secretary of Agriculture Nikki Fried. (Even Alabama, at least, has one Democratic senator.) The GOP has no business holding a complete trifecta in a state like Florida, but here we are.

The good news is that we are only three seats away from achieving a tie in our state senate. That would be huge because it would ensure shared power for the 2020 redistricting effort and for setting legislative priorities. However, if we can't get those three seats, Democrats won't have any leverage. Coincidentally, there happen to be exactly three state senate races, which I wrote about last month, that would be excellent pickup opportunities this cycle. The problem is that only two of them—SD-9 (near Orlando) and SD-39 (South Florida)–are getting any real help from Democratic leadership.

The third race in SD-20 (near Tampa), however, is not.

The candidate is Kathy Lewis, a John Hopkins University graduate and disability rights activist who ran in 2018 and received 46.5% of the vote in a very winnable R+2 district—with no help from the party. This district also transverses the I-4 corridor, which is critical for Biden's Florida campaign. Lewis was endorsed by the Tampa Bay Times, and the longtime incumbent who defeated her just retired this year. Supporting this race is a no-brainer. Unfortunately, not only have most of the Democratic Senate caucus not endorsed her, she told me that two major donors who had pledged money were told not to donate to her campaign. What is going on?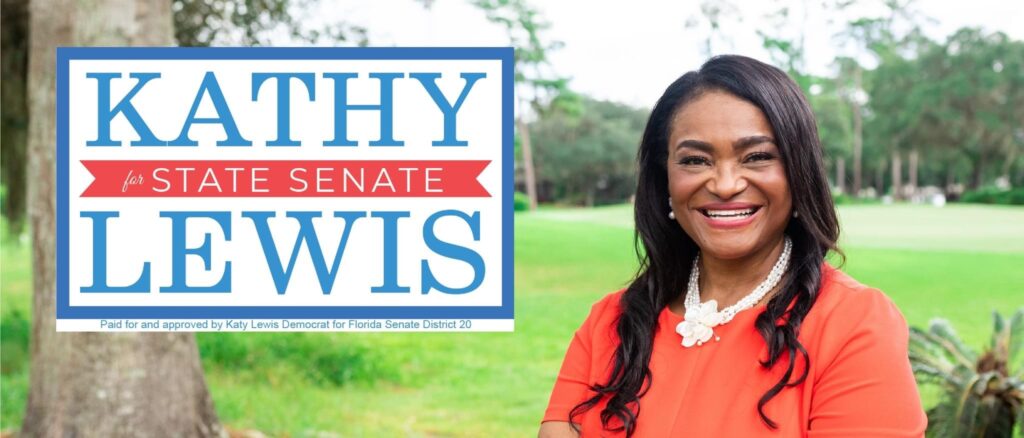 I simply could not believe the story. There had to be more. I contacted Ms. Kathy Lewis and arranged the must-see interview in this post.
After talking to her, reading SemDem's entire article, and listening to the Zoom call with the Hillsborough Democratic Black Caucus and the Hillsborough Democratic Party chai.r. The chair was asked about funding for Lewis. Her vacillation said it all. She implied the district was not on their priority list.
Interestingly, Kathy Lewis missed winning the district by under 4 points in 2018. Given the 2020 dynamic, the race is winnable. Instead of rewarding her near success, they asked former failed gubernatorial candidate Alex Sink who declined and endorsed Lewis. So had Sink accepted, it would have been a priority district?
One is only left to infer. Here are the demographics of District 20.
So here is my opinion. The district is predominantly white. Alex Sink is white. The Democratic Party in Florida was likely willing to invest in a white candidate for that district. Even as Kathy Lewis excelled as a first-time politician, almost winning the race, her accomplishment was not rewarded.
The party would do well to remember Wellington E. Webb, a black man who was the mayor of Denver between 1991 and 2003. They should also remember Norman Blann Rice, a black man who was the mayor of Seattle between 1990 and 1997. These are both predominantly white cities.
Identity politics is important to empower and fix the specifics issues afflicting the aggrieved. It has no place for chaining one to a place of backward thinking or at the behest of self-serving party operatives who want to keep some "in their place." Black women in the Democratic Party have been screaming to get the recognition and support they earned.
A good candidate can overcome implicit bias and, to some extent, the racism of the population. Overcoming that same cancer from the party is much more difficult.
Kathy Lewis For State Senate District 20