Call: (646) 716-5812 – "Facebook LIVE" – Live stream: BlogTalkRadio (Entire USA) Radio Show Date: July 20th, 2020
LIKE our Facebook page, SUBSCRIBE to our YouTube channel and Become a Patron. COVID
---
Coffee Party USA President Jeanene Louden discusses Trump's paramilitary in Portland and COVID-19. Hemophilia extortionate drug pricing, COVID-19 failures.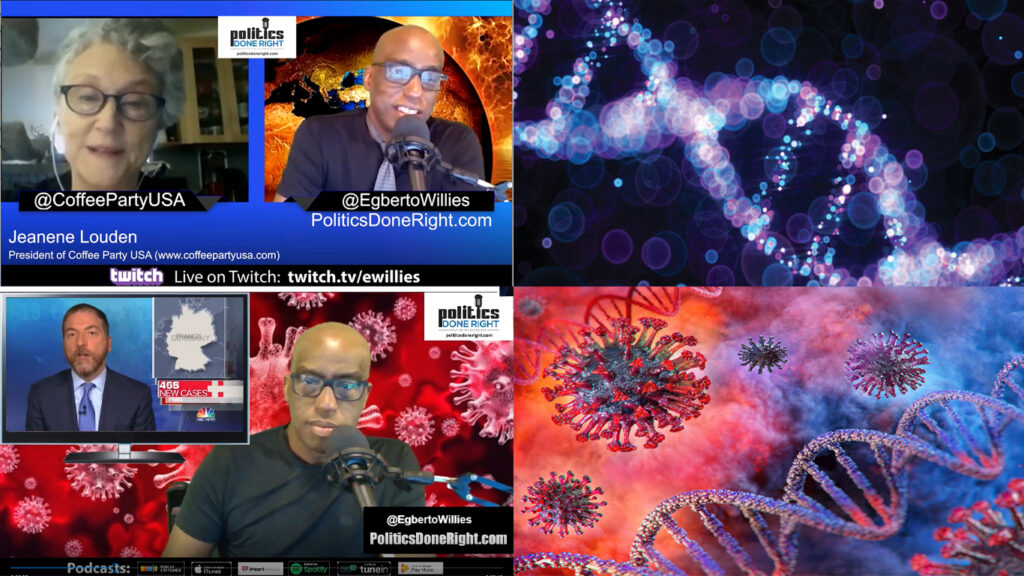 Jeanene Louden has been a progressive leader for a long time.
Today the Coffee Party USA president discusses Trump's goons running around Portland kidnapping American citizens. She also discusses COVID-19 misinformation.
We discuss a new hemophilia drug for which a pharmaceutical company is about to sock it to all who need the drug.
Jeanene Louden speaks on today's issues
---
We need Medicare for All
I want your stories. Have you had issues with your healthcare coverage? Have you had billing issues? Did you feel like your insurance company was trying to pull one over on you? I am interested in every story you have with regards to healthcare. Drop me a line at info[@]politicsdoneright.com. Let's make Medicare For All a reality.
---
If you like what we do please do the following!
Most Independent Progressive outlets continue to struggle to raise the funds they need to operate much like the smaller outlets like Politics Done Right
SUBSCRIBE to our YouTube Channel here.
LIKE our Facebook Page here.
Share our blogs, podcasts, and videos.
Become a Politics Done Right Subscriber via Patreon here.
Become a Politics Done Right Subscriber via Facebook here.
Consider providing a contribution here.
Please consider supporting our GoFundMe equipment fund here.
---
---
Trump Threat to Unleash Secret Police in Other US Cities Slammed as Scheme to 'Steal the November Election'
"The exercise also has the advantage for Trump of entrenching a new form of secret police and of turning federal agents into instruments of his authoritarianism."
Amid mounting criticism over the deployment of unidentified federal agents to Portland, Oregon—where they have been driving around in unmarked vehicles and snatching people off the streets—civil liberties advocates are increasingly concerned that President Donald Trump will similarly send "secret police" to other Democrat-led cites across the country as part of a 2020 campaign strategy to sow chaos and further his law-and-order message.
[More]
Read My Current Blog Posts