Call: (646) 716-5812 – "Facebook LIVE" – Live stream: BlogTalkRadio (Entire USA) Radio Show Date: July 9th, 2020
LIKE our Facebook page, SUBSCRIBE to our YouTube channel and Become a Patron. COVID
---
Steve Schmidt & Colin Powell made it clear the failures of the President. Indy Journalist Robby Caban shows the implications of gentrification by example.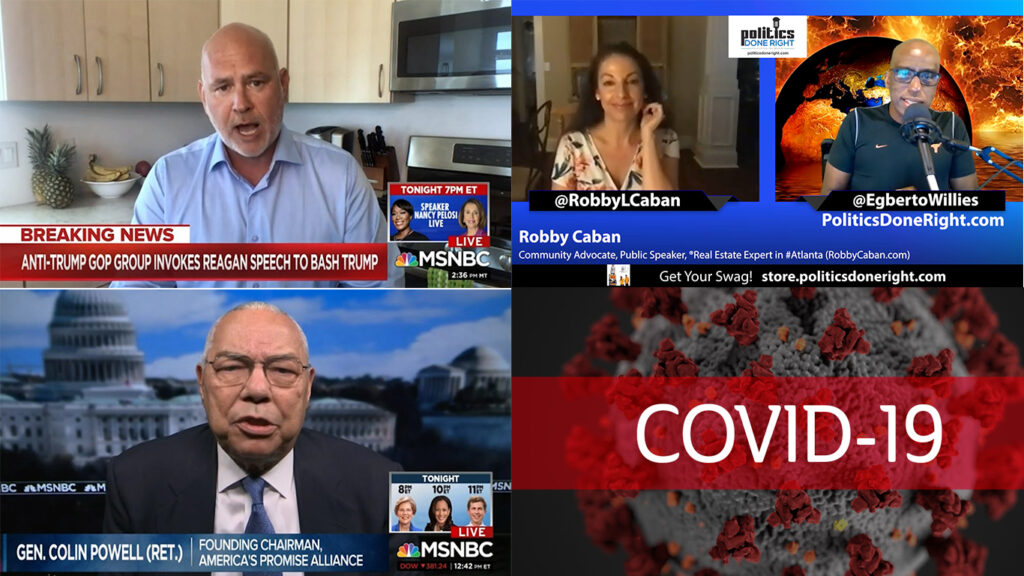 Caban does not just report from the office, she goes where few are willing to go.
Robby Caban starts her report at the takedown of the Rayshard Brooks' memorial. She then uses the experience of many out there to make the case about gentrification.
Indy Journalist Robby Caban is on point on the effects of gentrification.
---
We need Medicare for All
I want your stories. Have you had issues with your healthcare coverage? Have you had billing issues? Did you feel like your insurance company was trying to pull one over on you? I am interested in every story you have with regards to healthcare. Drop me a line at info[@]politicsdoneright.com. Let's make Medicare For All a reality.
---
If you like what we do please do the following!
Most Independent Progressive outlets continue to struggle to raise the funds they need to operate much like the smaller outlets like Politics Done Right
SUBSCRIBE to our YouTube Channel here.
LIKE our Facebook Page here.
Share our blogs, podcasts, and videos.
Become a Politics Done Right Subscriber here.
Please consider supporting our GoFundMe equipment fund here.
Or consider providing a contribution here.
---
---
'They Are Failing': Nationwide Day of Action to Target GOP Senators for Going on Vacation as Pandemic Surges
"Millions of workers—essential and unemployed—do not have the luxury of a vacation and our elected officials are not entitled to take one during this crisis."
A coalition of dozens of progressive advocacy groups and labor unions is planning a nationwide day of action in battleground states Wednesday targeting Republican senators for going on a two-week vacation as Covid-19 infections surge and millions of people teeter on the brink of financial ruin.
[More]
Read My Current Blog Posts