Call: (646) 716-5812 – "Facebook LIVE" – Live stream: BlogTalkRadio (Entire USA) Radio Show Date: July 29th, 2020
LIKE our Facebook page, SUBSCRIBE to our YouTube channel and Become a Patron. COVID
---
Activist Bobby Rodrigo visited protest ground zero in Portland during the day & night. He reveals the untold truth. Gohmert gets COVID.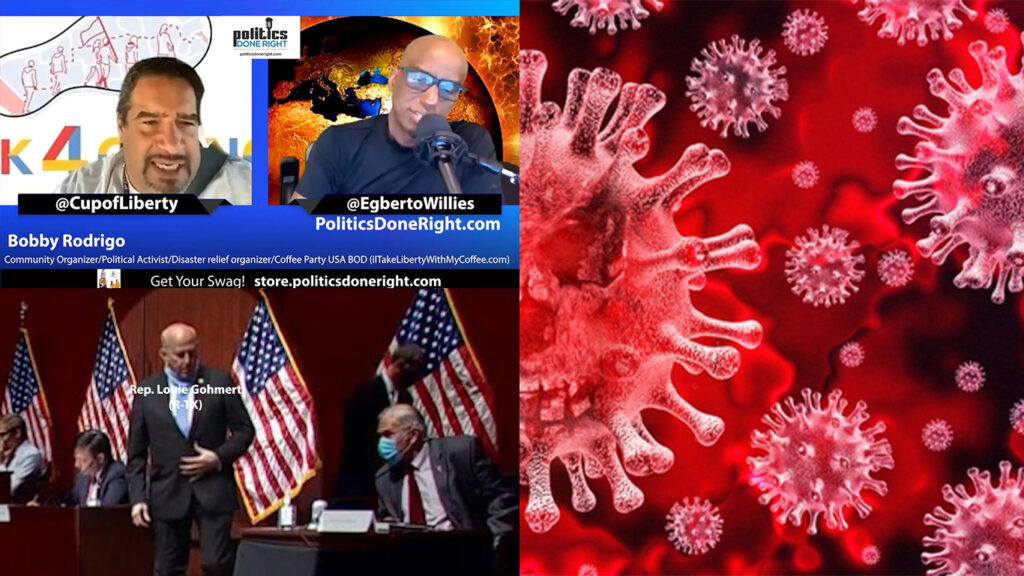 Less than one city block in the entire city of Portland is being lied about to define the protest debate.
Activist Bobby Rodrigo is back with us from Portland to reveal the truth that no one is talking about. Portland is not burning. In fact, the only destruction occurring in Portland is the defacement of one Federal Building. Does that warrant the Federal response? Hell no.
Republican Representative Louie Gohmert has contracted COVID-19. Sadly, he might have infected many more even as he lies about his mask-wearing.
Portland is not burning.
---
We need Medicare for All
I want your stories. Have you had issues with your healthcare coverage? Have you had billing issues? Did you feel like your insurance company was trying to pull one over on you? I am interested in every story you have with regards to healthcare. Drop me a line at info[@]politicsdoneright.com. Let's make Medicare For All a reality.
---
If you like what we do please do the following!
Most Independent Progressive outlets continue to struggle to raise the funds they need to operate much like the smaller outlets like Politics Done Right
SUBSCRIBE to our YouTube Channel here.
LIKE our Facebook Page here.
Share our blogs, podcasts, and videos.
Become a Politics Done Right Subscriber via Patreon here.
Become a Politics Done Right Subscriber via Facebook here.
Consider providing a contribution here.
Please consider supporting our GoFundMe equipment fund here.
---
---
Texas Republican Louis Gohmert Becomes Latest Anti-Mask Lawmaker to Test Positive for Covid-19
"The GOP lawmaker was quickly accused of exposing "every single person in yesterday's hearing."
First, it was the United Kingdom's Tory Prime Minister Boris Johnson.
Then it was Brazil's far-right President Jair Bolsonaro.
Now, according to reports on Wednesday, it is Republican Congressman Louis Gohmert of Texas who has tested positive for Covid-19 after publicly posturing against the use of masks.
[More]
Read My Current Blog Posts