Call: (646) 716-5812 – "Facebook LIVE" – Live stream: BlogTalkRadio (Entire USA) Radio Show Date: June 8th, 2020
LIKE our Facebook page, SUBSCRIBE to our YouTube channel and Become a Patron. COVID
---
George Floyd is changing a lot throughout the country mostly for good. The horror of what occurred has finally made many white people listen to racism-by-cop complaints of POCs.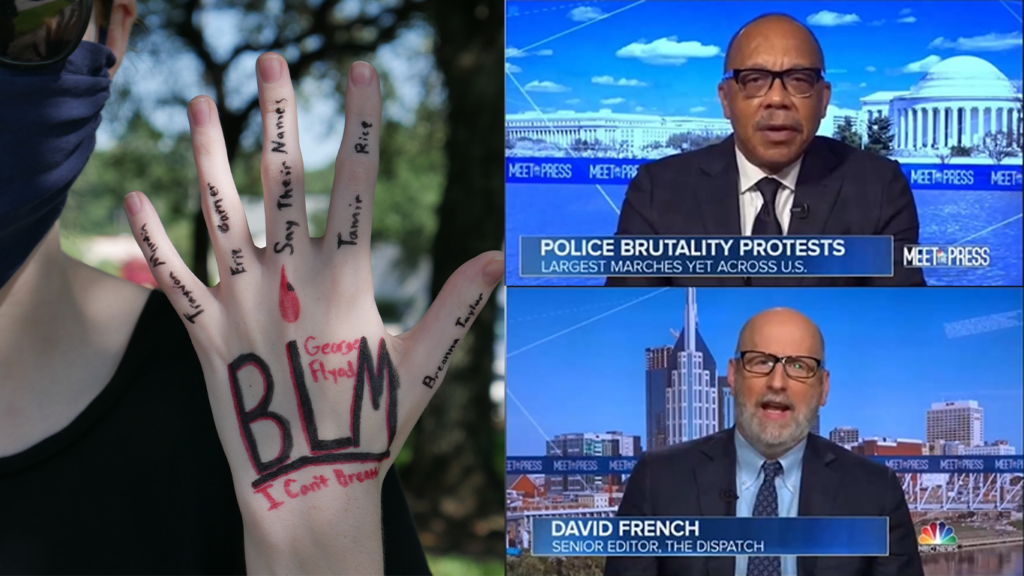 George Floyd could not have imagined the impact his death is having not only in the United States but throughout the world.
In the U.S. the horror of the method in which he died seen throughout the Internet and TV has shocked white America. The brutality is one many thought they'd left behind in the slavery and Jim Crow days.
But the murder of George Floyd has also changed a particular sect, the black professional. The timid ones are slowly making their hidden disgust public. They are no longer allowing themselves to be tools, the special chosen ones.
Then, of course, there is little George Floyd can do about Candace Owen and other black sycophants of the right.
We also discuss many other important issues.
George Floyd has changed millions, unknowingly.
---
We need Medicare for All
I want your stories. Have you had issues with your healthcare coverage? Have you had billing issues? Did you feel like your insurance company was trying to pull one over on you? I am interested in every story you have with regards to healthcare. Drop me a line at info[@]politicsdoneright.com. Let's make Medicare For All a reality.
---
If you like what we do please do the following!
Most Independent Progressive outlets continue to struggle to raise the funds they need to operate much like the smaller outlets like Politics Done Right
SUBSCRIBE to our YouTube Channel here.
LIKE our Facebook Page here.
Share our blogs, podcasts, and videos.
Become a Politics Done Right Subscriber here.
Please consider supporting our GoFundMe equipment fund here.
Or consider providing a contribution here.
---
---
Amid Covid-19 and Nationwide Protests, America's Billionaires Got $79 Billion Richer Over the Last Week
"Surging billionaire wealth juxtaposed with the suffering and plight of millions undermines the social solidarity required for us to recover together in the years ahead."
An analysis released Thursday by the Institute for Policy Studies finds that the combined wealth of U.S. billionaires surged by $565 billion between March 18 and June 4—the same period in which 42.6 million Americans filed jobless claims.
Over just the past week, according to IPS, the collective net worth of America's billionaires rose $79 billion as mass layoffs caused by the coronavirus crisis continued across the country. The U.S. Department of Labor announced Thursday that 1.9 million Americans applied for unemployment benefits last week, meaning that nearly 25% of the U.S. workforce is now either receiving unemployment insurance or waiting for approval.
Chuck Collins, director of the Program on Inequality and the Common Good at IPS, said in a statement that "in a turbulent week in the life of the nation, these statistics remind us that we are more economically and racially divided than at any time in decades."
"Our moral, economic, and physical health as a society depends on building a post-pandemic economy that works for everyone, not just the billionaire class," said Collins. "Surging billionaire wealth juxtaposed with the suffering and plight of millions undermines the social solidarity required for us to recover together in the years ahead."
[More]
Read My Current Blog Posts