Call: (646) 716-5812 – "Facebook LIVE" – Live stream: BlogTalkRadio (Entire USA) Radio Show Date: May 25th, 2020
LIKE our Facebook page, SUBSCRIBE to our YouTube channel and Become a Patron. COVID
---
Robby Caban discusses the Hertz CEO leaving the company in shambles as she walked away with $9+ Million and thousands of laid-off employees. She also talks about real estate injustice.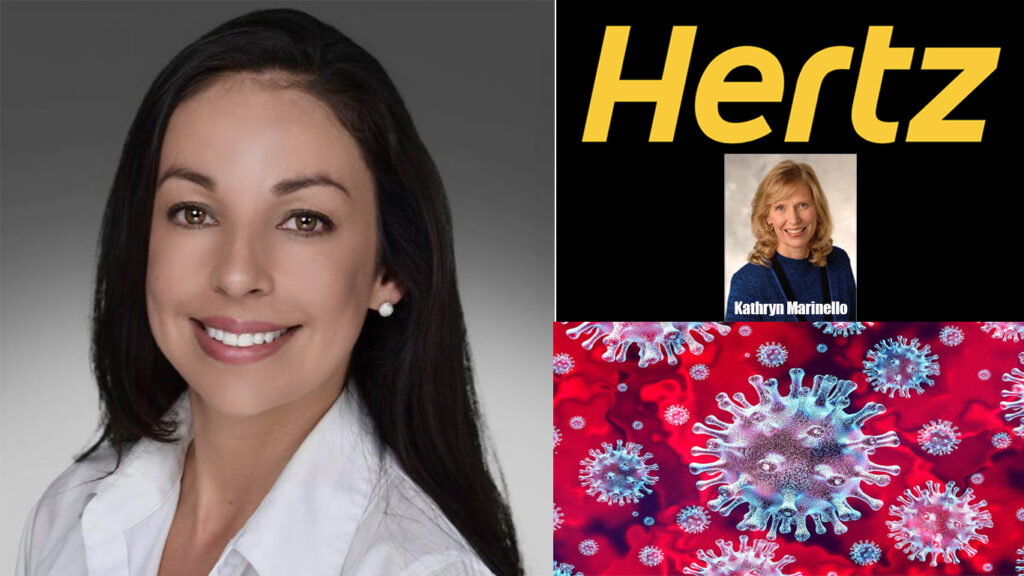 Robby Caban in the manner she always does deconstructs corporate welfare and abuses as well as the legalized fraud that occurs in the real estate markets.
These are stories that must be told over and over again in different ways to ensure it touches the maximum of those affected. Robby Caban is very effective at doing that.
Notes:
Robby Caban exposes two major ills in our economy.
---
We need Medicare for All
I want your stories. Have you had issues with your healthcare coverage? Have you had billing issues? Did you feel like your insurance company was trying to pull one over on you? I am interested in every story you have with regards to healthcare. Drop me a line at info[@]politicsdoneright.com. Let's make Medicare For All a reality.
---
If you like what we do please do the following!
Most Independent Progressive outlets continue to struggle to raise the funds they need to operate much like the smaller outlets like Politics Done Right
SUBSCRIBE to our YouTube Channel here.
LIKE our Facebook Page here.
Share our blogs, podcasts, and videos.
Become a Politics Done Right Subscriber here.
Please consider supporting our GoFundMe equipment fund here.
Or consider providing a contribution here.
---
---
$3,278 ER Visit for Coughing Fits and Fever Amid Covid-19 Pandemic Highlights Failure of For-Profit System
"Congress and insurers have made all of these promises to waive copays for treatment and testing but we're hearing that's not always the reality."
A $3,278 bill that Timothy Regan received after coughing fits and a low-grade fever sent him to a Denver emergency room in early April—as the number of confirmed Covid-19 cases in the United States continued to climb—garnered national media attention Monday as an example of how much the nation's for-profit healthcare system is costing Americans, particularly in the midst of the coronavirus pandemic.
Regan and Kaiser Health News editor-in-chief Elisabeth Rosenthal appeared on "CBS This Morning" to discuss the four-figure bill from Denver Health and the fact that his insurance provider, UnitedHealthcare, initially only covered $1,042, leaving Regan's family with $2,236 to pay—even though a law passed by Congress requires insurers to fully cover Covid-19 testing and many companies, including UnitedHealthcare, are also waiving treatment costs.
As the segment and a report from KHN explained, UnitedHealthcare's initial limited coverage resulted from how Denver Health coded Regan's ER visit. Although Regan was presumed positive for Covid-19 by a doctor, he didn't receive a nasal swab test for the virus; Denver Health told "CBS This Morning" that it was complying with testing guidelines from the Centers for Disease Control and Prevention, and Regan didn't qualify.
"The Regans said they initially found no satisfaction in calling the hospital or the insurer to resolve their dispute―but it was the right thing to do," according to KHN. Ultimately, UnitedHealthcare reviewed the claims at the request of KHN and concluded that Regan's ER trip should have been coded as related to Covid-19 and covered in full, so "all cost share for that visit has been waived," a spokesperson for the insurer said.
A Denver father says he was billed thousands of dollars in medical charges after an ER visit for COVID-like symptoms.@KHNews' @RosenthalHealth joins us with the more on the unexpected medical costs related to the #coronavirus. #BillOfTheMonth pic.twitter.com/ubvXyQIz9N

— CBS This Morning (@CBSThisMorning) May 25, 2020
Despite the insurance company's ultimate reversal in Regan's case, "he's definitely not alone" in being hit with surprise bills related to Covid-19, Sabrina Corlette, a research professor at Georgetown University's Center on Health Insurance Reforms, told KHN. "The takeaway here is both the provider as well as insurance company are still on a learning curve with respect to this virus and how to bill and pay for it."
Rosenthal echoed that sentiment in the "CBS This Morning" segment, which noted that the Families First Coronavirus Response Act enacted by Congress in March requires insurers to cover all the costs of diagnosing Covid-19 without imposing any cost-sharing requirements, including deductibles, copayments, and coinsurance—and many private insurers have voluntarily expanded that policy to related treatment.
"Congress and insurers have made all of these promises to waive copays for treatment and testing but we're hearing that's not always the reality," Rosenthal said broadly, before addressing Regan's visit. "So what happens is, in his case, no one wrote 'Covid-19' on the coding, right, so that when the insurer is processing the bill, they don't see Covid-19 code, so they think, 'oh, just an ER visit.'"
[More]
Read My Current Blog Posts