Call: (646) 716-5812 – "Facebook LIVE" – Live stream: BlogTalkRadio (Entire USA) Radio Show Date: May 29th, 2020
LIKE our Facebook page, SUBSCRIBE to our YouTube channel and Become a Patron. COVID
---
Anti-racist crusader Tim Wise discusses the racist police brutality in America and more. There is excellent reporting out of Minneapolis from MSNBC that gets real.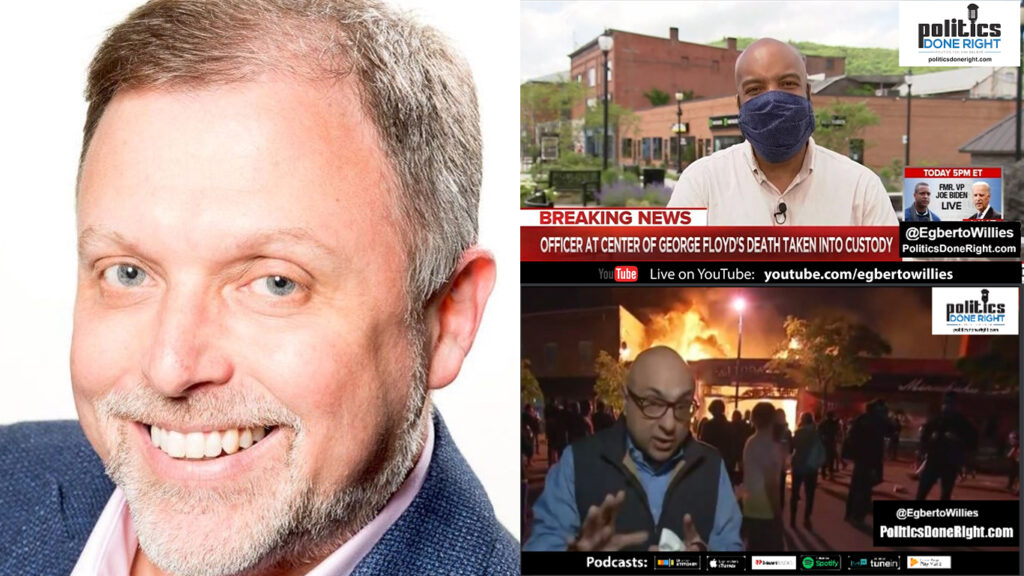 Tim Wise visits with us to discuss America's metastasized cancer and how to eradicate it.
Tim Wise is among the most prominent anti-racist writers and educators in the United States spending 25 years speaking to audiences in all 50 states, on over 1000 college and high school campuses, at hundreds of professional and academic conferences, and to community groups across the country.
Wise appears regularly on CNN and MSNBC to discuss race issues and was featured in a 2007 segment on 20/20. He graduated from Tulane University in 1990 and received antiracism training from the People's Institute for Survival and Beyond, in New Orleans.
We also discuss the coverage of the protests and riots in Minneapolis. MSNBC's Ali Velshi and Trymaine Lee gave it the necessary context that is generally missing.
Tim Wise on racism.
---
We need Medicare for All
I want your stories. Have you had issues with your healthcare coverage? Have you had billing issues? Did you feel like your insurance company was trying to pull one over on you? I am interested in every story you have with regards to healthcare. Drop me a line at info[@]politicsdoneright.com. Let's make Medicare For All a reality.
---
If you like what we do please do the following!
Most Independent Progressive outlets continue to struggle to raise the funds they need to operate much like the smaller outlets like Politics Done Right
SUBSCRIBE to our YouTube Channel here.
LIKE our Facebook Page here.
Share our blogs, podcasts, and videos.
Become a Politics Done Right Subscriber here.
Please consider supporting our GoFundMe equipment fund here.
Or consider providing a contribution here.
---
---
George Floyd's murderer, Officer Derek Chauvin arrested
It took three days of intense demonstrations in Minneapolis over the death of George Floyd to trigger the arrest of police officer Derek Chauvin, the murderer of George Floyd. He was charged with third-degree murder and manslaughter.
[More]
Read My Current Blog Posts