Call: (646) 716-5812 – "Facebook LIVE" – Live stream: BlogTalkRadio (Entire USA) Radio Show Date: March 25th, 2020
LIKE our Facebook page, SUBSCRIBE to our YouTube channel and Become a Patron.
---
Trump's poll numbers are more than steady, they are rising. Let's discuss that and why it is possible to create a positive out of this coronavirus pandemic.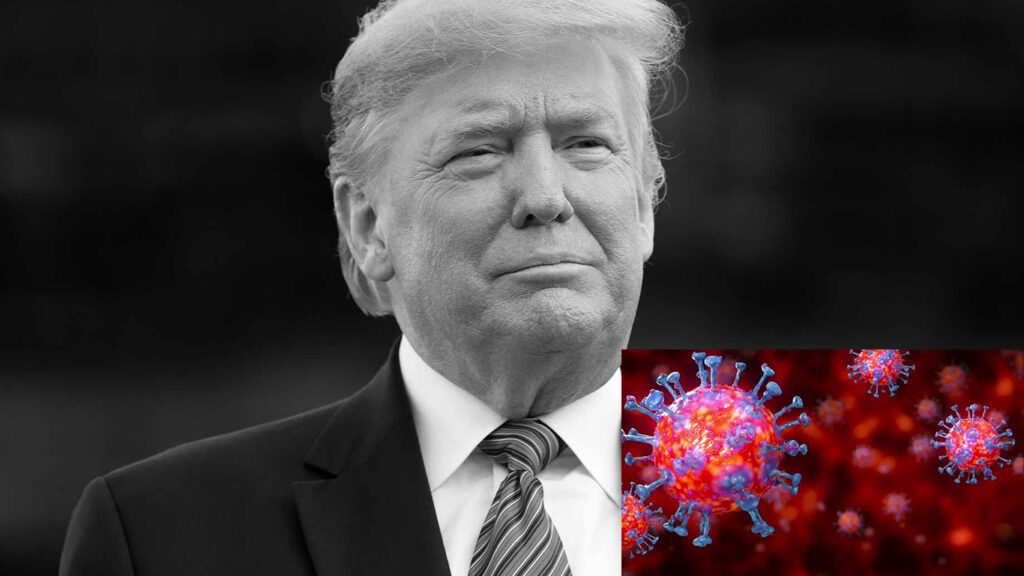 If you want to understand the callousness of our economic system and those in charge of it, this Pelosi interview should be probative. Inasmuch as I know this stuff, just hearing her saying not only made my blood boil but increased my resolve to expose our form of antiseptic slavery to the corporations and a government they so influence.mics of the coronavirus pandemic. The topics we are covering follows:
Notes:
Coronavirus must be an economic teaching tool.
---
We need Medicare for All
I want your stories. Have you had issues with your healthcare coverage? Have you had billing issues? Did you feel like your insurance company was trying to pull one over on you? I am interested in every story you have with regards to healthcare. Drop me a line at info[@]politicsdoneright.com. Let's make Medicare For All a reality.
---
If you like what we do please do the following!
Most Independent Progressive outlets continue to struggle to raise the funds they need to operate much like the smaller outlets like Politics Done Right
---
---
Support Progressive Independent Media
Most Independent Progressive outlets continue to struggle to raise the funds they need to operate much like the smaller outlets like Politics Done Right. Please subscribe even at the $1.99 or $4.99 level. Please consider supporting our GoFundMe here.
---
Sanders Demands Trump Rescind 'Truly Outrageous' Decision to Hand Gilead Exclusive Rights Over Possible Coronavirus Treatment
"We must put human life above corporate profit. We cannot give pharmaceutical corporations a monopoly on treatments that could save millions of people during this crisis."
Sen. Bernie Sanders late Tuesday demanded that the Trump administration immediately rescind its decision to grant pharmaceutical giant Gilead Sciences exclusive rights to the antiviral drug remdesivir, one of many drugs currently being tested as a possible treatment for the novel coronavirus that is rapidly spreading and taking lives across the globe.
In a statement, Sanders said it's "truly outrageous that after taxpayers put tens of millions of dollars into developing remdesivir, Trump's [Food and Drug Administration] is exploiting a law reserved for rare diseases to privatize a drug to treat a pandemic virus."
"The Trump administration must rescind this corporate giveaway to Gilead and make any treatment and vaccine free for everybody," added the Vermont senator.
The Intercept reported Tuesday that the FDA earlier this week granted Gilead "orphan" drug status over remdesivir, which was developed with the help of at least $79 million in taxpayer funds.
The designation, according to The Intercept, "allows the pharmaceutical company to profit exclusively for seven years from the product" and "could block supplies of the antiviral medication from generic drug manufacturers."
After characterizing the FDA's decision as "insane and unacceptable" in a tweet Tuesday afternoon, Sanders later said that "now is not the time for profiteering in the pharmaceutical industry."
"Now is the time to bring our scientists together to develop and produce the best treatment for the coronavirus as quickly as possible," said Sanders.
"When Jonas Salk developed the polio vaccine 65 years ago, he understood the tremendous value it would have for all of humanity, and he refused to patent it," Sanders continued. "Right now, we must put human life above corporate profit. We cannot give pharmaceutical corporations a monopoly on treatments that could save millions of people during this crisis."
[More]
Read My Current Blog Posts