Call: (646) 716-5812 – "Facebook LIVE" – Live stream: BlogTalkRadio (Entire USA) Radio Show Date: February 3rd, 2020
LIKE our Facebook page, SUBSCRIBE to our YouTube channel and Become a Patron.
---
My daughter Ashley Willies got a stroke at 28 years old. This was the scare of my life. It has made me that more passionate about advocating and ensuring we get Medicare for All.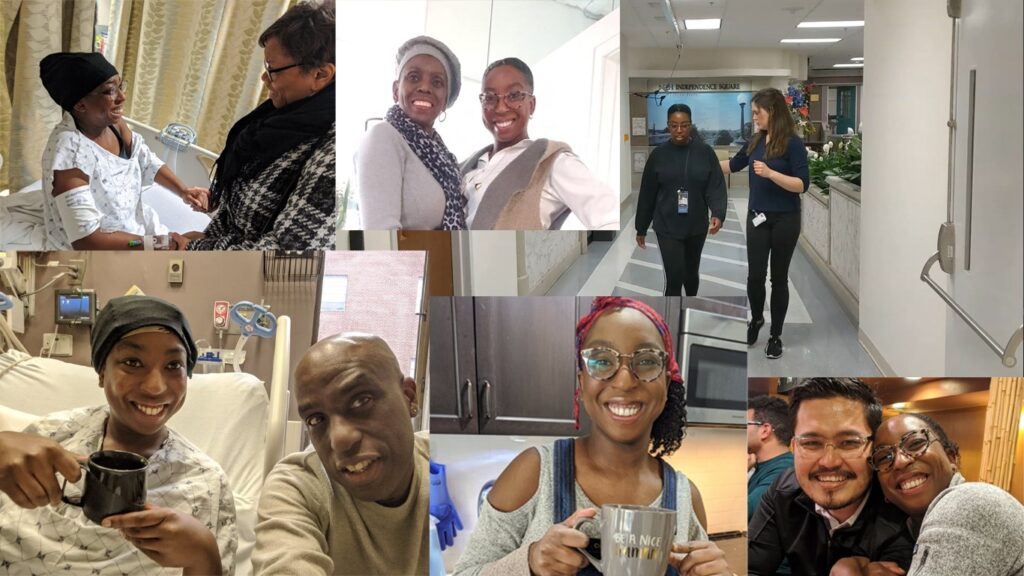 Forcing politicians to support Medicare for All first requires massive education by examples.
I intend to tell my personal stories in every venue I find. More importantly, the stories will be told in a manner that others can see themselves within them. That is how we educate as well as allow others to infer what could happen to them based on what has happened to others.
We need Medicare for All
I want your stories. Have you had issues with your healthcare coverage? Have you had billing issues? Did you feel like your insurance company was trying to pull one over on you? I am interested in every story you have with regards to healthcare. Drop me a line at info[@]politicsdoneright.com. Let's make Medicare For All a reality.
---
Topics
SUBSCRIBE to our YouTube Channel here.
LIKE our Facebook Page here.
Become a Politics Done Right Subscriber here.
---
Support Progressive Independent Media
Most Independent Progressive outlets continue to struggle to raise the funds they need to operate much like the smaller outlets like Politics Done Right. Please subscribe even at the $1.99 or $4.99 level. Please consider supporting our GoFundMe here.
---
'Let Iowa Be the Beginning of a New America': Last Poll Before Caucus Shows Sanders With 7-Point Lead
"The whole world is looking at Iowa. The whole world is asking whether or not the people in Iowa are prepared to stand up and fight for justice," said Sen. Bernie Sanders.
An Emerson/7 News poll released on the eve of the Iowa caucuses found that Sen. Bernie Sanders, buttressed by strong support from younger voters, is leading the 2020 Democratic presidential field in the state by seven percentage points heading into Monday's voting.
According to the new survey, Sanders has the support of 28% of likely Iowa caucus-goers. Former Vice President Joe Biden polled in second place with 21% support, followed by Pete Buttigieg at 15%.
"The key to Sanders' lead is his overwhelming support among young voters, as he garners 45% support among 18-49 year-olds," Emerson noted in a write-up of the poll results.
The survey of 853 likely Iowa Democratic caucus-goers was conducted between Jan. 30 and Feb. 2 and has a margin of error of +/- 3.3%.
Iowa Democratic Caucus:

28% @BernieSanders (-2)
21% @JoeBiden (0)
15% @PeteButtigieg (+5)
14% @ewarren (+2)
11% @amyklobuchar (-2)
5% @AndrewYang (0)
4% @TomSteyer (-1)
1% @TulsiGabbard (-4)
1% @MichaelBennet (+1)
0% @DevalPatrick (0)https://t.co/s9O9kasjU5 pic.twitter.com/1gMaZMq0Gg

— Emerson College Polling (@EmersonPolling) February 2, 2020
The poll comes after Sanders and his campaign surrogates—including Rep. Alexandria Ocasio-Cortez (D-N.Y.) and filmmaker Michael Moore—rallied and made a final pitch to voters across Iowa ahead of the first-in-the-nation caucuses, which are scheduled to begin at 7pm local time.
[More]
Read My Current Blog Posts