Call: (646) 716-5812 – "Facebook LIVE" – Live stream: BlogTalkRadio (Entire USA) Radio Show Date: December 12th, 2019
LIKE our Facebook page, SUBSCRIBE to our YouTube channel and Become a Patron.
---
Some were worried that Elizabeth Warren was trying to move to the center. Her latest speech makes clear that if that was the case it is no more.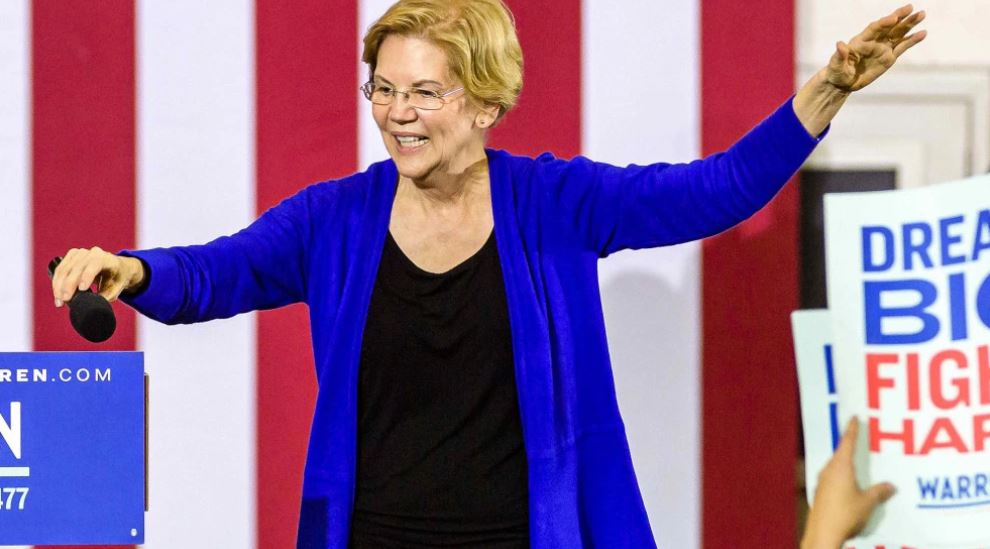 I must admit that I was getting concerned about Elizabeth Warren and whether she would flip on the progressive agenda.
I think as she rose in the poll she may have toyed with that idea without understanding that Americans will only vote for radical change from one who demonstrates they truly believe in it. With her recent speech I am becoming more confident that like Bernie Sanders, Elizabeth Warren does believe in transformational change. In fact, I do not believe they are all that dissimilar except for the labeling they want to use. And we need at least two progressives experimenting with the narrative to see which will acquire a landslide in 2020 quicker.
---
Support Progressive Independent Media
Most Independent Progressive outlets continue to struggle to raise the funds they need to operate much like the smaller outlets like Politics Done Right. Please subscribe even at the $1.99 or $4.99 level. Please consider supporting our GoFundMe here.
---
How did Andy Beshear fall below his benchmarks but still win? By running up the score in big cities
Before Matt Bevin began his slink back toward obscurity, he made a big show of raising bogus suspicions about the circumstances of his narrow loss in last month's election for Kentucky governor. Even after he conceded, he kept complaining about increased turnout in the state's major cities, Louisville and Lexington, and repeatedly claimed that Democrats are "very good at harvesting votes in densely populated urban areas."
Bevin didn't explain what he meant by "harvesting," though it's a term Republicans everywhere have used to signal their belief—without any evidence, of course—that Democrats have committed some sort of electoral malfeasance.
For once in his life, though, Bevin was right about something: There had in fact been a surge in voter participation in urban areas. You can see it quite plainly when you compare the 2016 presidential election with Kentucky's gubernatorial election this year: While turnout everywhere was naturally lower in the off-year election, it fell off much less in Louisville and Lexington than it did in the rest of the state. As a result, those two cities made up a significantly larger percentage of the total statewide vote in November.
Jefferson County, the home of Louisville, went from 18.4% of the statewide total in 2016 to 19.3% this year, while in Fayette County, where Lexington is situated, the percentage went from 7.1% to 7.8%. That may not seem like much at first glance, but in a game of inches—Democrat Andy Beshear defeated Bevin by just 5,136 votes—the fact that the only two dark-blue outposts in the entire state contributed a greater share of the vote was the difference-maker.
But Bevin was wrong, of course, that the big cities were solely responsible for his loss. Just as crucial was how poorly he fared in what Republicans have fetishized as possibly the most "real America" place of all, the impoverished and heavily white rural areas in eastern Kentucky.
Part of this region consists of the former coal-mining counties that have turned away hard from their Democratic roots. While Beshear didn't win outright in this area, he rebounded far enough from Hillary Clinton's low-water mark that it played a major role in helping him eke out a win statewide. In Pike County, the most populous county in this part of the state, for instance, Beshear lost by a relatively small 11 points, compared to Clinton's 32-point drubbing.
[More]
Read My Current Blog Posts