Call: (646) 716-5812 – "Facebook LIVE" – Live stream: BlogTalkRadio (Entire USA) Radio Show Date: November 27th, 2019
LIKE our Facebook page, SUBSCRIBE to our YouTube channel and Become a Patron.
---
Progressives are at a flex point where they must fight both the Right & Corporatist Democrats. We must elect candidates like Nabilah Islam throughout the US.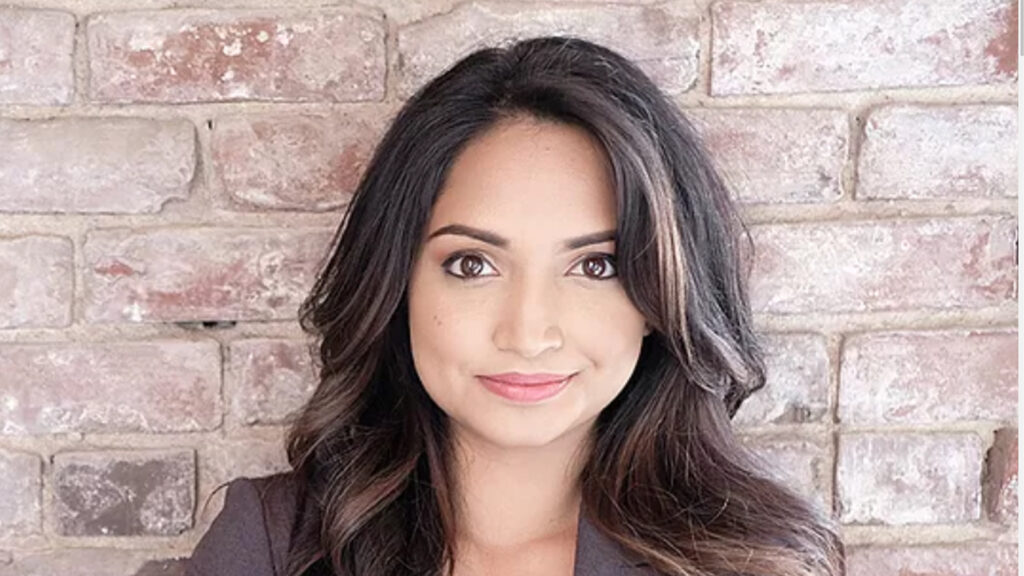 I spoke to Nabilah Islam and was impressed with her story and drive to be the progressive congressperson Georgia needs.
Having spent the majority of her life in Gwinnett County, Nabilah Islam is a fighter and an organizer and has dedicated her life to advocating for progressive candidates and causes.
Her first jobs were at the Ingles Grocery Store and Walmart in Lawrenceville and she worked her way through Georgia State University at a luggage store in Peachtree Corners.

The daughter of working-class immigrants from Bangladesh, Nabilah grew up knowing the struggle of living paycheck to paycheck and working long hours to get by. When Nabilah was in high school, her mother herniated two discs in her back working as an order puller at a warehouse. At a young age, Nabilah took on the responsibility of helping her family find an attorney and navigate through the legal process in order to fight against the insurance company when they refused to cover her care – they won

Nabilah has been devoted to advancing progressive ideals in Georgia for nearly a decade. In 2013, she managed a successful challenger campaign for Andre Dicken's At-Large Atlanta City Council race, successfully removing an incumbent with numerous ethics violations. The first time an incumbent had been removed in over a decade. In 2014, Nabilah worked on Jason Carter's campaign for Governor, the first gubernatorial candidate in the South to run on expanding Medicaid. In 2013, she rechartered the Gwinnett County Young Democrats to make sure this district had a pipeline to grow leadership. In 2016 she was awarded the Future is Blue Award by the Atlanta Young Democrats for her work in progressive politics. Nabilah is also a Graduate of the Gwinnett Neighborhood Leadership Institute and VIP United Way.

After working to move Georgia forward, Nabilah decided to work on advancing progressive ideals at the national level. She worked as the Deputy Southern States Finance Director for Hillary for America, she served as the Finance Director for the Florida Democratic Party, and she oversaw the entire South at the DNC. During her time at the DNC, they raised millions of dollars that were sent back down to states across the south, flipping countless seats up and down the ballot blue.

Nabilah Islam is a tireless advocate and activist, and she is ready to bring what she has learned to her home district. It is her background and lived experiences that make Nabilah a champion for Medicare for All, an economy that works for everyone and reforming the current broken immigration system.
Blog of the Week
---
Support Progressive Independent Media
Most Independent Progressive outlets continue to struggle to raise the funds they need to operate much like the smaller outlets like Politics Done Right. Please subscribe even at the $1.99 or $4.99 level. Please consider supporting our GoFundMe here.
---
If Democrats Don't Go Bold With Social Reform Right Now, Then When?
We can afford these things. With inequality reaching new extremes, and corporations and the wealthy rigging the tax code to their benefit, we can pay for them without raising taxes on middle- and low-income Americans.
"Too radical, impractical, too costly, impossible, can't pass the Senate."
Those are the terms centrist Democrats use to describe the bold reform ideas put forth by Bernie Sanders and Elizabeth Warren in the Democratic presidential primaries.
"Venezuela, socialist, communist tripe, crazy" are the jibes preferred by President Donald Trump and Republicans.
All this begs the same question: What do they plan to do to meet the challenges we face?
For most Americans, this isn't a rhetorical question. The economy, Trump boasts, is as good as it has ever been in terms of the top line unemployment figures, but it still doesn't work for most Americans.
Wages have been inching up, but they aren't rising as fast as the cost of basics—housing, college, health care. Working families—whether middle or low income—are struggling simply to stay afloat.
Depths of despair are soaring, particularly among the young. Illness is still the leading cause of bankruptcy.
Half of all Americans have no retirement plan other than Social Security. The climate emergency is a clear and present danger, costing more lives, more displacement and billions in damage each year.
If we are going to address these challenges, we need reforms that correspond with the size of the problem. An adhesive bandage won't stop a leg hemorrhage. A wall can't shut out the cataclysmic storms, droughts, floods and tides of the climate emergency.
[More]
Read My Current Blog Posts