Call: (646) 716-5812 – "Facebook LIVE" – Live stream: BlogTalkRadio (Entire USA) Radio Show Date: November 1st, 2019
LIKE our Facebook page, SUBSCRIBE to our YouTube channel and Become a Patron.
---
Elizabeth Warren released her version of Medicare For All and how to pay for it. Most importantly it forces those who oppose it to answer very difficult questions.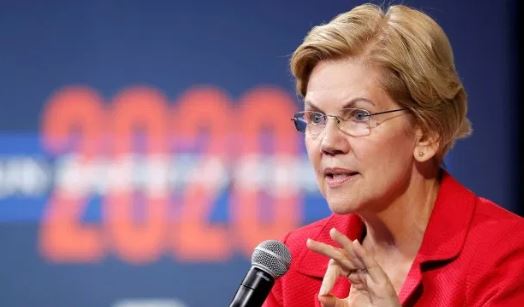 The panic has begun with the release of Elizabeth Warren's Medicare for All.
They asked for her plan. She called their bluff. She found a way to make the numbers work that is effectively a tax cut to the American middle-class as those who pilfered them for decades are asked to give some back.
This is not the time for compromise as the Plutocrats are getting ready to unleash the fear. It is time that those who oppose it are justifiably demonized for what they are and what they are doing, an evil against humanity who are intent on putting profits ahead of human life.
---
Support Progressive Independent Media
Most Independent Progressive outlets continue to struggle to raise the funds they need to operate much like the smaller outlets like Politics Done Right. Please subscribe even at the $1.99 or $4.99 level. Please consider supporting our GoFundMe here.
---
With Detailed Pay-For Plan, Warren Touts Medicare for All as 'Bigger Than the Biggest Tax Cut' in US History
It won't be a burden. It will be a relief. And for the large majority of those living in the United States—a huge tax break.
Sen. Elizabeth Warren released a 'Paying for Medicare for All' proposal on Friday morning, laying out her detailed approach to financing a federal health care plan that would provide comprehensive coverage to all Americans by demanding the top 1% and corporations take the brunt of the costs while promising "not one penny" more in taxes for working-class and middle-class families.
"No middle class tax increases," Warren said of her plan in a detailed blog post as she vowed to put "$11 trillion in household expenses back in the pockets" of U.S. families. That figure, she said, is "substantially larger than the largest tax cut" in the nation's history.
"When it comes to health care, what's broken is obvious," Warren explained. "A fractured system that allows private interests to profiteer off the health crises of the American people. A system that crushes our families with costs they can't possibly bear, forcing tens of millions to go without coverage or to choose between basic necessities like food, rent, and health—or bankruptcy."
Under pressure to explain how she would pay for Medicare for All, Warren's anticipated release of her plan arrives in the midst of a heated debate within the Democratic primary over the way forward on U.S. healthcare. Having repeatedly said "I'm with Bernie" on Medicare for All—and being a vocal co-sponsor of Sen. Bernie Sanders' legislation in the U.S. Senate—Warren has cut a different line in terms of how she talks about paying for it.
"A key step in winning the public debate over Medicare for All will be explaining what this plan costs—and how to pay for it," Warren said Friday. "This task is made a hundred times harder by powerful health insurance and drug companies that make billions of dollars off the current bloated, inadequate system—and would be perfectly happy to leave things exactly the way they are."
[More]
Read My Current Blog Posts