---
Call: (646) 716-5812 – "Facebook LIVE" – Live stream: BlogTalkRadio (Entire USA) Radio Show Date: October 21st, 2019
While some may want to move on from the dust-up between Hillary and Tulsi, it exposes a volatile fissure that is better resolved now than later.
You can also find previous episodes on YouTube here
Hillary's attack on Tulsi was likely personal for her 2016 switch.
Hillary may have believed that in these times of unmitigated irrational fear where too many believe Russia can impact our election in a decisive manner, that her smear would negatively impact Tulsi. It has done the opposite. Funny thing is that most of those who came out to her defense, do not even support her. But the concept of a Democrat smearing another Democrat with uncorroborated attacks is unacceptable.
Support Progressive Independent Media
Most Independent Progressive outlets continue to struggle to raise the funds they need to operate much like the smaller outlets like Politics Done Right. Please subscribe even at the $1.99 or $4.99 level. Please consider supporting our GoFundMe here.
Topics:
Climate Urgency Fuels Historic Gains for Greens as Swiss Voters Deliver Rebuke to 'Toxic Far-Right Political Narrative'
Greens in Switzerland saw historic gains—and the right wing lost ground—after Swiss voters went to the polls Sunday for national elections.
"It is not a green wave; it is a tsunami, a hurricane," deputy Greens leader Celina Vara told Swiss radio.
Agence France-Presse reported Sunday:
The Greens garnered 13.2 per cent support, exceeding their pre-election projection and marking a six-point bump on their 2015 performance. The Green Liberals (GLP)—an environmentalist party with libertarian socio-economic policies—also gained ground, taking 7.8 percent of the vote compared with less than five per cent in 2015.
Combined, the two parties have nearly 21 percent "should they overcome policy differences and decide to join forces," the Sydney Morning Herald noted. "Together," the outlet added, "they gained 26 seats in the 200-seat lower house, potentially putting them in line to take one of the seats in the seven-seat cabinet, the Federal Council" (Bundesrat/Conseil Fédéral).
The anti-immigration Swiss People's Party (SVP), however, still claimed the top spot with 25.6 percent of the vote, AFP reported, though the result marked a 3.8 percentage point drop since the 2015 election. According to Europe Elects, the party had "its worst national parliament election result since 1999."
With 11.4 percent of the vote, the center-right CVP (EPP), for its part, had "its worst national parliament election result since its creation in 1912," Europe Elects said.
"The three other parties in the cabinet, the SP, the FDP, and the Christian Democrats, also chalked up significant losses, with the latter party being beaten to fourth spot by the Greens for the first time," reported The Guardian.
[More]
Blog of the Week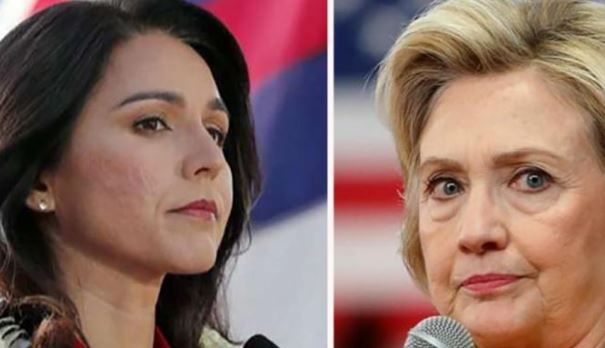 Please LIKE our Facebook page and SUBSCRIBE to our YouTube channel
Support Politics Done Right: Become a Patron.
Read My Current Blog Posts