---
Call: (646) 716-5812 – "Facebook LIVE" – Live stream: BlogTalkRadio (Entire USA) Radio Show Date: October 31st, 2019
Economist Dr. Dean Baker did not mince words as he validated the manner in which Senator Elizabeth Warren answers the tax question on Medicare for All.
You can also find previous episodes on YouTube here
Dr. Dean Baker: Elizabeth Warren forcing the correct question on Medicare for All.
For too long the mainstream media has been given a pass for being the patsy of the plutocracy. Many times they ask loaded questions with an intent to mislead and in doing so placate their masters, the pharmaceutical industrial complex, the healthcare industrial complex, the energy industrial complex, and every other monopolistic consortium in between.
It is imperative that we support every candidate that buck the system in a manner that supports the citizenry. If a question is intent on misleading, call it out as she has with the Medicare for All questions about increased taxes.
Dr. Dean Baker will provide the definitive take on how one should look at healthcare. And it is clear Medicare for All is the answer.
Who is Dr. Dean Baker? He co-founded the Center for Economic And Policy Research (CEPR) in 1999. His areas of research include housing and macroeconomics, intellectual property, Social Security, Medicare, and European labor markets. His blog, "Beat the Press," provides commentary on economic reporting. He received his B.A. from Swarthmore College and his Ph.D. in Economics from the University of Michigan. His analyses have appeared in many major publications, including The Atlantic Monthly, the Washington Post, the London Financial Times, and the New York Daily News. He received his Ph.D. in economics from the University of Michigan.
Dean has written several books, his latest being Rigged: How Globalization and the Rules of the Modern Economy Were Structured to Make the Rich Richer (Center for Economic and Policy Research 2016). His other books include Getting Back to Full Employment: A Better Bargain for Working People (with Jared Bernstein, Center for Economic and Policy Research 2013), The End of Loser Liberalism: Making Markets Progressive (Center for Economic and Policy Research 2011), Taking Economics Seriously (MIT Press 2010) which thinks through what we might gain if we took the ideological blinders off of basic economic principles; and False Profits: Recovering from the Bubble Economy (PoliPoint Press 2010) about what caused — and how to fix — the current economic crisis. In 2009, he wrote Plunder and Blunder: The Rise and Fall of the Bubble Economy (PoliPoint Press), which chronicled the growth and collapse of the stock and housing bubbles and explained how policy blunders and greed led to the catastrophic — but completely predictable — market meltdowns. He also wrote a chapter ("From Financial Crisis to Opportunity") in Thinking Big: Progressive Ideas for a New Era (Progressive Ideas Network 2009). His previous books include The United States Since 1980 (Cambridge University Press 2007); The Conservative Nanny State: How the Wealthy Use the Government to Stay Rich and Get Richer (Center for Economic and Policy Research 2006), and Social Security: The Phony Crisis (with Mark Weisbrot, University of Chicago Press 1999). His book Getting Prices Right: The Debate Over the Consumer Price Index (editor, M.E. Sharpe 1997) was a winner of a Choice Book Award as one of the outstanding academic books of the year.
Support Progressive Independent Media
Most Independent Progressive outlets continue to struggle to raise the funds they need to operate much like the smaller outlets like Politics Done Right. Please subscribe even at the $1.99 or $4.99 level. Please consider supporting our GoFundMe here.
Topics:
Jayapal Calls Out 2020 Democrats Who Attack Medicare for All With 'Arguments of Republicans and Insurance Companies'
Rep. Pramila Jayapal, author of gold-standard Medicare for All legislation in the House, took centrist 2020 Democratic presidential candidates to task Wednesday for parroting Republican Party and insurance industry talking points in their attacks on single-payer healthcare.
"It is very frustrating to have your own party making the arguments of Republicans and insurance companies," Jayapal, co-chair of the Congressional Progressive Caucus, said in an interview with The American Prospect's David Dayen.
The Washington Democrat said some members of her party who are vying for the presidential nomination are not being "accurate in their representations" of Medicare for All.
Jayapal didn't name names, but the interview comes two weeks after South Bend, Indiana Mayor Pete Buttigieg, former Vice President Joe Biden, and Sen. Amy Klobuchar (D-Minn.) each went on the offensive against Medicare for All during the 2020 Democratic presidential debate in Ohio.
The attacks on Medicare for All that have been particularly misleading, said Jayapal, are those that focus on the plan's supposedly exorbitant cost while ignoring the price tags of the incremental alternatives offered by Biden and Buttigieg.
"It is absolutely absurd to subject Medicare for All to a different standard of scrutiny," Jayapal told the Prospect. "Instead of saying, 'Wow, Medicare for All costs too much, how are you going to pay for it,' the question to every candidate should be, 'What is your plan to bring down healthcare costs over the next ten years? And what is your plan to universally cover everybody, because none of the other plans do that.'"
Jayapal added that the debate about whether Medicare for All would raise taxes on the middle class is a "red herring" that distracts from the goal of guaranteeing comprehensive healthcare to all at a lower overall cost.
"To criticize a plan that is in-depth and thoughtful, and actually addresses the very issues we need to address, and has the support of enormous numbers of Americans, is a big mistake," said Jayapal. [More]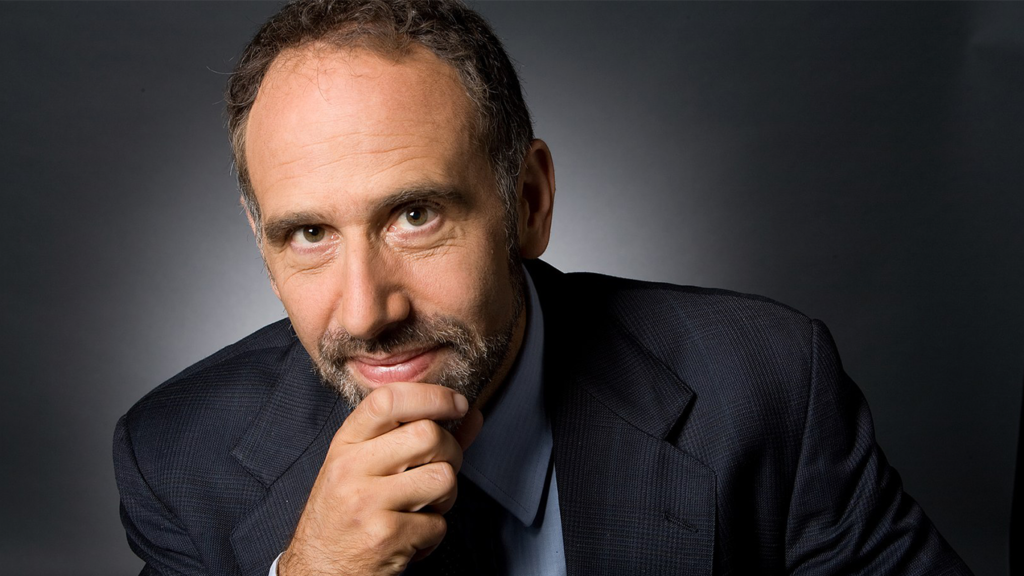 Please LIKE our Facebook page and SUBSCRIBE to our YouTube channel
Support Politics Done Right: Become a Patron.
Read My Current Blog Posts