---
Call: (646) 716-5812 – "Facebook LIVE" – Live stream: BlogTalkRadio (Entire USA) Radio Show Date: September 30th, 2019
Democrats were relentless and they were the ones who defined the narrative. If one is going to impeach Trump in these times. that is the way to do it. But they must be strategic and do much more.
You can also find previous episodes on YouTube here
Trump is really in trouble now and he is acting like a cornered wild animal. Yes, we can impeach him.
The reason? For a change, Democrats did not allow the Trump administration to gain the advantage on the narrative. They are not caught flatfooted as they were with the Mueller Report which in my opinion was much more devastating. Congress must impeach Trump now, send the trial off to the Senate and start campaigning to all Americans.
Most importantly, with a president this week, there is no excuse not to run the Progressive candidate Americans say they want, absent their fears.
Independent Progressive media need support from Progressives
Free Speech TV, Pacifica Network, and most Independent Progressive outlets are way behind in raising the funds they need to operate much like the smaller outlets like Politics Done Right. We will discuss why and solutions. That said, please support our GoFundMe here.
Topics:
The first member of Congress to endorse Trump resigns ahead of expected guilty plea

GOP Rep. Chris Collins resigned from New York's 27th Congressional District on Monday, a move that comes one day before he's expected to plead guilty to insider trading: His resignation will take effect Tuesday.

This seat, which includes the suburbs and rural areas between Buffalo and Rochester, backed Donald Trump by a 60-35 margin. Appropriately enough, Collins was the first sitting member of Congress to endorse Trump in 2016, and has often behaved like him. (He once compared a Jewish New York politician to Adolf Hitler and also opined that elected officials shouldn't have to release their taxes.)

A special election will take place at some point to succeed Collins, and under New York law, the nominees will be chosen by the district's county parties instead of through a primary. The primary for the full term will take place in June.

Collins was arrested in August of 2018 on charges that he engaged in insider trading when he privately received word that the principal drug of a pharmaceutical company in which he was a major investor had failed in clinical trials and then informed his son, Cameron, who sold over one million shares of the firm's stock before the news became public. Prosecutors say Cameron Collins and four other individuals he tipped off (including his fiancée) collectively avoided $768,000 in losses by selling before the company, Innate Immunotherapeutics, announced the failure the following day.

[More]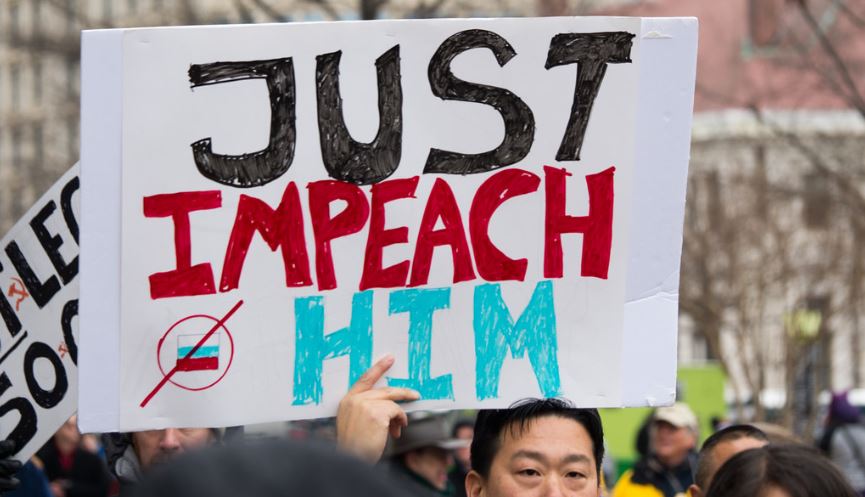 Please LIKE our Facebook page and SUBSCRIBE to our YouTube channel
Support Politics Done Right: Become a Patron.
Read My Current Blog Posts