---
Call: (646) 716-5812 – "Facebook LIVE" – Live stream: BlogTalkRadio (Entire USA) Radio Show Date: August 23rd, 2019
Today we meet more political activists and a Congresswoman doing the real work in the field. We discuss Social Security, Medicare, and much more.
You can also find previous episodes on YouTube here
This complement of guests talks engagement, Social Security, Medicare, and much more.
We spoke to many activists and influencers in the Progressive movement recently at Netroots Nation 2019. These are activists and politicians making a difference because they are not just talking but getting their messages heard and implemented.
Jon Bowzer Bauman of Sha Na Na fame talks Social Security & Medicare.
Rep. Deb Haaland (D-NM) talks Democrats and Progressive values
Chris Savage, Publisher of Eclectablog talks reaching the masses
Independent Progressive media need support from Progressives
Free Speech TV, Pacifica Network, and most Independent Progressive outlets are way behind in raising the funds they need to operate much like the smaller outlets like Politics Done Right. We will discuss why and solutions. That said, please support our GoFundMe here.
Topics:
DailyKos: Justice Ginsburg completes three weeks of radiation treatment

Supreme Court Justice Ruth Bader Ginsburg has just completed three weeks of radiation treatment, NPR's Nina Totenberg reports. She was treated on an outpatient basis after a "localized cancerous tumor" was discovered on her pancreas. According to a statement issued by the court, she also had a stent inserted in a bile duct. The physicians at Memorial Sloan Kettering Cancer Center in New York, where she was treated, said there was no evidence of disease elsewhere in her body.

The Supreme Court issued a statement saying "Justice Ruth Bader Ginsburg today completed a three-week course of stereotactic ablative radiation therapy at Memorial Sloan Kettering Cancer Center in New York City. The focused radiation treatment began on August 5 and was administered on an outpatient basis to treat a tumor on her pancreas. The abnormality was first detected after a routine blood test in early July, and a biopsy performed on July 31 at Sloan Kettering confirmed a localized malignant tumor."

The court statement says she "tolerated treatment well" and other than canceling a stay in Santa Fe, her usual summer routing, she has "maintained an active schedule." She spent the last month instead with "a busy schedule in New York, often going out in the evening to the movies, the opera and the theater," Totenberg reports.
Blog of the Week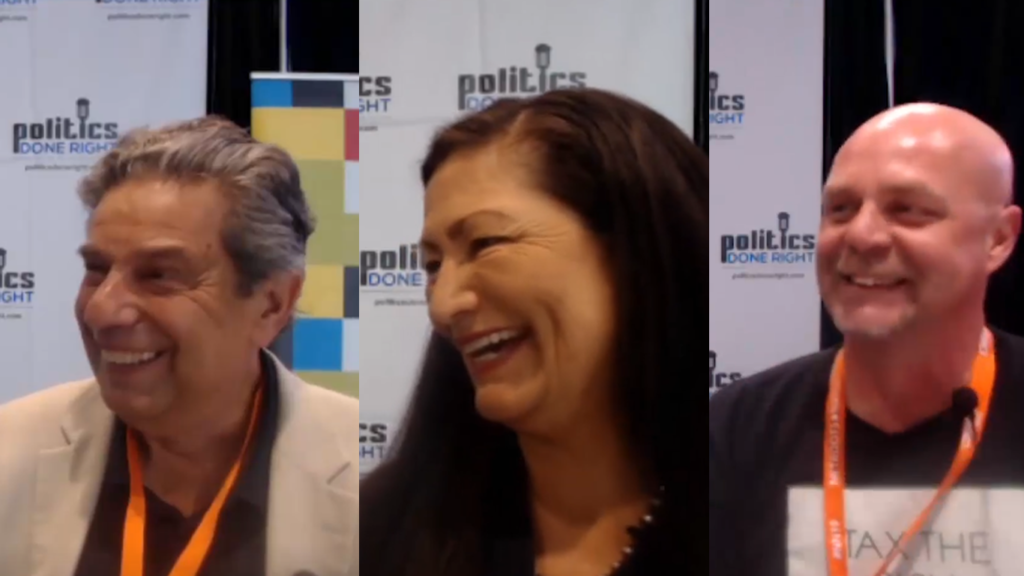 Please LIKE our Facebook page and SUBSCRIBE to our YouTube channel
Support Politics Done Right: Become a Patron.
Read My Current Blog Posts