---
Call: (646) 716-5812 – "Facebook LIVE" – Live stream: BlogTalkRadio (Entire USA) Radio Show Date: August 1st, 2019
Anyone who watched the both CNN Democratic Debates must acknowledge that an attempted hijack of the Democratic Party is in play.
You can also find previous episodes on YouTube here
Did the Democratic Party get taken over?
Sadly the debates made quite a bit very clear yesterday. An attempted take over of the Democratic Party is in progress. And Elizabeth Warren and Bernie Sanders are in the way.
Independent Progressive media need support from Progressives
Free Speech TV, Pacifica Network, and most Independent Progressive outlets are way behind in raising the funds they need to operate much like the smaller outlets like Politics Done Right. We will discuss why and solutions. That said, please support our GoFundMe here.
Topics:
Daily Kos: Impeachment inquiry now supported by a majority of Democratic House members

With every testimony and every report, the numbers increase. The slowness of the movement may be frustrating. So is the continued mythology that allowing Mitch McConnell to give Donald Trump a pseudo-not-guilty is somehow worse than giving Trump the blessing of Democrats by never bothering to begin impeachment in the first place—something that Julián Castro ably pointed out in Wednesday night's debate. But the number of Democrats in the House who have announced their support for beginning an impeachment inquiry into Donald Trump has finally moved past the halfway mark.

As The Washington Post reports, some of the growing pressure for impeachment is coming because clips of Robert Mueller's testimony are generating calls to congressional offices. That testimony, which pundits seemed to find so unimpressive, turns out to be exactly what many Democrats said it would be—eye-opening for those who had not actually read the special counsel's report.

Political enthusiasts and those who followed the Russian investigation closely may have known better, but for many Americans, the only "truth" they knew was from the three-page not-a-summary prepared by Attorney General William Barr, and the constant tweets and repeats from Trump and other Republicans claiming that the report had found Trump squeaky clean. For those Americans, seeing Mueller say, as he did in just the first minutes of the House Judiciary Committee hearing, that the report did not exonerate Trump, that Trump interfered with witnesses and withheld evidence, that Trump attempted to halt the investigation, and that Trump's actions may have affected the ability to issue charges of conspiracy … all of that is a revelation.

The added pressure has finally pushed the numbers to the point where a majority of Democratic House members, plus now-former Republican Justin Amash, stand in support of impeachment. And, as Politico reports, that number makes it increasingly difficult for House Speaker Nancy Pelosi to take no action.
Blog of the Week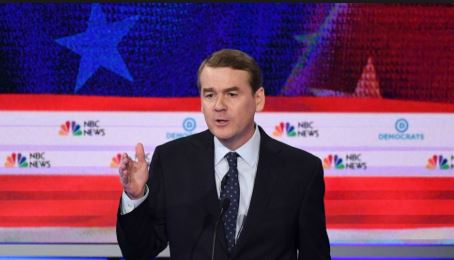 Please LIKE our Facebook page and SUBSCRIBE to our YouTube channel
Support Politics Done Right: Become a Patron.
Read My Current Blog Posts