---
Call: (646) 716-5812 – "Facebook LIVE" – Live stream: BlogTalkRadio (Entire USA) Radio Show Date: July 24th, 2019
Today's Mueller hearings were no bust but changed nothing. Concentration camps and national divisions and much more will color this election.
You can also find previous episodes on YouTube here
The Mueller hearings are going strong. Nothing is likely to change.
As I watch the Mueller hearings, it pains me to see the lack of seriousness of Republican congresspersons. Sadly they show no concern for the country they claim to love. It is clear that Donald Trump is more sinister than a traitor. It was clear that he and his teams were just an immoral and selfish sect who are only concerned with making money at all cost, including at the detriment of the country they purport to revere. It is imperative that they all pay a price. The Democrats will likely not impeach. In 2020, it is essential that we impeach the president with our vote and impeach politicians that do not have the best interest of Americans at hand.
Daniel J. Cohen will discuss our evil immigration policies and the concentration camps on the border. David Reid, blogger at Daily Kos will discuss some of the issues that ail the country.
Independent Progressive media need support from Progressives
Free Speech TV, Pacifica Network, and most Independent Progressive outlets are way behind in raising the funds they need to operate much like the smaller outlets like Politics Done Right. We will discuss why and solutions. That said, please support our GoFundMe here.
Topics:
Daily Kos: Live coverage: Robert Mueller testifies before the House Intelligence Committee

Following three hours of testimony before the House Judiciary Committee, former special counsel Robert Mueller is now sitting down before the House Intelligence Committee under Chair Adam Schiff. There are expected to be about two hours of open testimony before the committee.

Expectations are that the Intelligence Committee will focus on volume one of the special counsel's report—the part connected to conspiracy. There may also be some discussion of the counterintelligence aspects of the investigation and questions aimed directly at Russian goals and tactics, though much of that discussion is likely to take place behind closed doors.

This hearing will follow the usual pattern, with each representative getting five minutes to ask questions, and questions alternating between the parties. Republicans can be expected to spend their time trying to derail the hearing, demean the investigation, and please Donald Trump. However, Schiff has earned the respect of Republican members of the committee, and there have been some surprising moments of unity under his leadership. Stay tuned.
Blog of the Week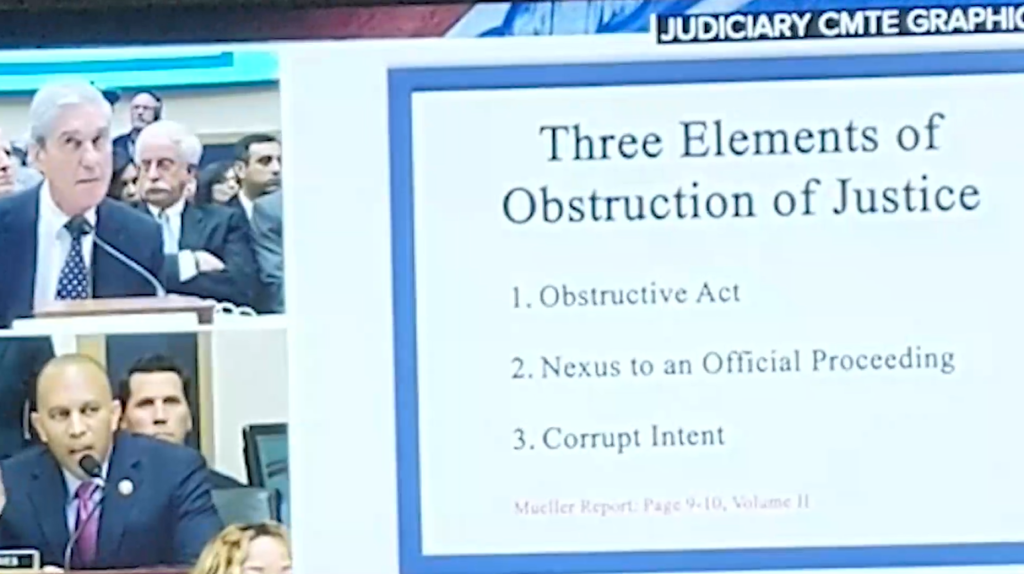 Please LIKE our Facebook page and SUBSCRIBE to our YouTube channel
Support Politics Done Right: Become a Patron.
Read My Current Blog Posts