---
Call: (646) 716-5812 – Facebook Live: PDRLive Live stream: BlogTalkRadio Radio Show Date: March 22nd, 2019
Activist Eleanor Goldfield did not mince her words as she pointed out the systemic failure of the current political system suggesting that a third party is in order. Houston Metro, petro-capital is burning because …
You can also find previous episodes on YouTube here
Support Politics Done Right: Become a Patron now (http://patreon.com/politicsdoneright).
It would have been hard to escape the massive black plume emanating from several tanks owned by Intercontinental Terminal Company (ITC) in Deer Park Texas, a city in Metropolitan Houston. The area is already not a panacea of healthy air, water, or soil as the petroleum and chemical industries in the area have always been more concerned with profit over humanity. We will talk to Annie Barras & Marisel Orozco, residents in the area, about their experience. We will talk to a community organizer.
In our second segment, we will have a very informative interview with political activist, writer, poet, & singer Eleanor Goldfield. Eleanor gave me a compelling interview that everyone needs to hear, specifically Progressives.
Eleanor Goldfield is the host of the show Act Out! which is broadcast on Free Speech TV. Visit her website at ArtKillingApathy.com.
Topics:
CBSNews: Parkland shooting survivor Sydney Aiello takes her own life: On the day a gunman opened fire at Marjory Stoneman Douglas High School, Sydney Aiello escaped with her life

However, the grief of losing 17 of her classmates and teachers, as well as the long-lasting effects of enduring such a traumatic event, weighed heavily on her. And this weekend, at the age of 19, Aiello took her own life.

Sydney's mother, Cara Aiello, told CBS Miami that her daughter struggled with survivor's guilt and was diagnosed with post-traumatic stress disorder in the year following the tragedy. And while she reportedly never asked for help, she struggled to attend college classes because she was scared of being in a classroom.

Sydney was also a close friend of Meadow Pollack, one of the students who was shot and killed in the Parkland shooting. Meadow's father, Andrew, became one of the most visible of the Parkland victims' parents when he delivered a searing and emotional speech at the White House just a few days after the shooting, arguing for an increase in school safety rather than changes to America's gun laws.
Blog of the Week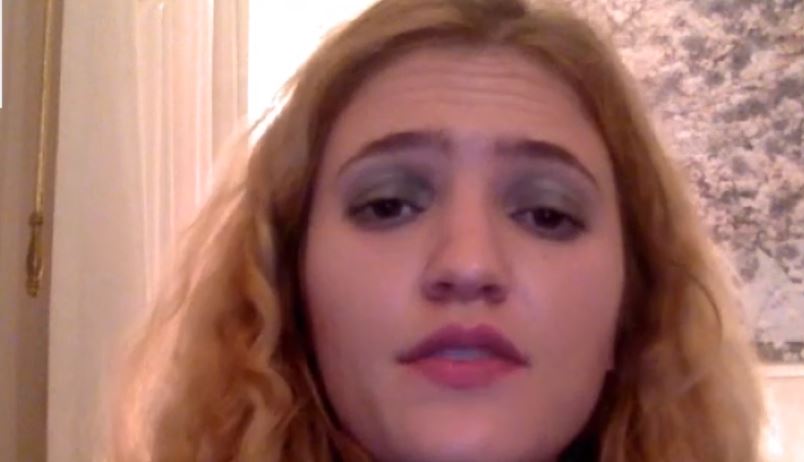 Please LIKE our Facebook page and SUBSCRIBE to our YouTube channel
Support Politics Done Right: Become a Patron.
Read My Current Blog Posts