---
Call: (713) 526-5738 – Facebook LIVE – Live stream: KPFT (Entire USA) Radio Show Date: February 4th, 2019
The Democratic Party Establishment better remember the masses want Medicare for All and not the health insurance and drug companies pilfering them. If they don't get it all hell will break loose.
You can also find previous episodes on YouTube here.
---
Support Politics Done Right: Become a Patron now (http://patreon.com/politicsdoneright).
The 2018 election had the largest midterm turnout in history. Americans are scared. Americans are broke. Americans are in dire straights. Our corporatocracy has been bleeding them dry, extracting their last disposable dollar to pay for ever-increasing must-haves like housing, energy, and healthcare.
In despair, many decided to try Trump. It is too easy to just call it racism, stupidity, or simply ignorance. The traditional news media or elitist journalist will cater their studies and narrative to spurt that "conventional wisdom." If one talks to enough people in a non-confrontational manner where a certain level of trust and comfort is developed it is evident most Americans are searching for answers out of the economic morass of the masses. Everyone has failed them so far. Even Obamacare, while better than the status quo was allowed to failed them as health insurance companies found ways around it to continue their pilfer.
Now we read that a Nancy Pelosi staffer has told the health insurance industry they have no need to worry about Medicare for All becoming law. In other words, she is saying that the Democratic Party Establishment is willing to choose to keep them whole instead of keeping their constituents whole. Really? We will discuss this in the blog of the week.
Before I get to the program, I want to remind all our listeners that KPFT is a bastion of intelligent voices and programs. As a political activist, my favorites are
ThinkWing Radio with Mike Honig on Mondays at 3:00 PM
Open Journal with Duane Bradley & crew, on Mondays at 6:00 PM
Jazz Latino, Afro-Cuban Latin Jazz at its very best hosted by Juan Flores on Tuesdays at 12:00 Noon
GenerAsian Radio, A weekly radio program featuring an eclectic mix of Asian Underground, Bhangra, Bollywood Funk, Hindi,Rai–where ancient sounds meet future beats! Tuesday 4-6 PM
Really But Not Really, a hip-hop and RnB parody show on Wednesday at 10 PM by Rosemount.
Border Radio, Best of Americana music featuring Susan Darrow right after Politics Done Right at 4:00 PM.
Black on Both Sides A public affairs program where they effort to highlight politics and public affairs in line with our individual and collective worldview. Fridays 12 – 2 PM on HD-2.
Check out our full schedule at kpft.org where you can find programming from music to politics, to medicine, to the eclectic. KPFT is listener supported public community radio station. So please remember that if you like what you hear, visit kpft.org and ensure we remain a strong, viable community radio station that provides news, programming, and information not influenced by the corporatocracy.
What are your thoughts? Let 's talk. Tag your tweets with hashtag #PoliticsDoneRight. Follow me on Twitter @EgbertoWillies. We broadcast live on Facebook Live here.
Folks do remember this is a call-in show. Call me at (713) 526-5738.
But let's get to the Blog of the Week.
---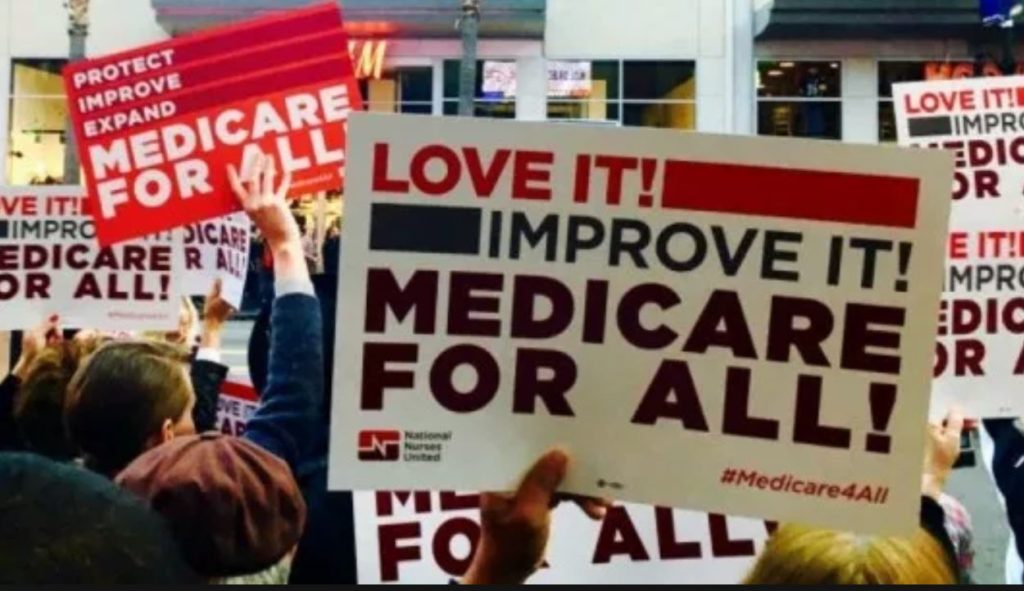 Please LIKE our Facebook page and SUBSCRIBE to our YouTube channel
Support Politics Done Right: Become a Patron now.
---
My Blog Posts Of The Week
---
---
My Other Posts At DailyKos.com
---
Coffee Party Radio Shows
Sundays 8:30 AM ET – I take Liberty with my Coffee w/ Bobby Rodrigo (Subscribe iTunes)
Thursdays 3:00 PM ET – Lunch with Louden w/ J'nene Louden (Subscribe iTunes)
Saturdays 1:00 PM ET – Politics Done Right w/ Egberto Willies (Subscribe iTunes)