---
Call: (646) 716-5812 – Facebook Live: PDRLive Live stream: BlogTalkRadio Radio Show Date: December 17th, 2018
If Republicans are unable to attain their goals via coercion at the ballot box, they resort to the judiciary. The Texas judge that struck down Obamacare likely hurt the GOP.
You can also find previous episodes on YouTube here
Support Politics Done Right: Become a Patron now (http://patreon.com/politicsdoneright).
A Texas judge overturned the entire ACA. What exactly does it mean? Does it mean a return to the Wild West where insurers took advantage of customers? If it is upheld that is exactly what it means.
All is not lost. Republicans never had an answer to health care, just obstruction. If it were to be upheld, what is their solution? We would simply watch their market based solution whither and burn.
Topics:
The Intercept: A CHILDREN'S SPEECH PATHOLOGIST who has worked for the last nine years with developmentally disabled, autistic, and speech-impaired elementary school students in Austin, Texas, has been told that she can no longer work with the public school district, after she refused to sign an oath vowing that she "does not" and "will not" engage in a boycott of Israel or "otherwise tak[e] any action that is intended to inflict economic harm" on that foreign nation. A lawsuit on her behalf was filed early Monday morning in a federal court in the Western District of Texas, alleging a violation of her First Amendment right of free speech.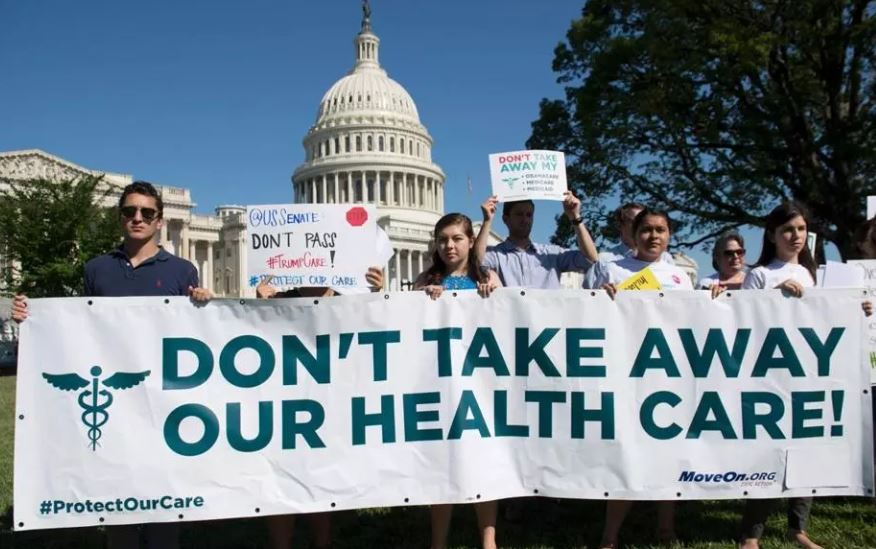 Please LIKE our Facebook page and SUBSCRIBE to our YouTube channel
Support Politics Done Right: Become a Patron.
Read My Current Blog Posts