---
Call: (646) 716-5812 – Facebook Live: PDRLive Live stream: BlogTalkRadio Radio Show Date: November  5th, 2018
The Republican Party has been complicit in the dismantling of the fabric of the country. Americans have one opportunity to mitigate the impending catastrophic train wreck.
You can also find previous episodes on YouTube here
---
Support Politics Done Right: Become a Patron now (http://patreon.com/politicsdoneright).
It might seem like hyperbole to make the statement that every Republican must be voted out of office. It is not. The damage these fiscally and morally irresponsible politicians have inflicted on America from the states right up to the federal government is appalling. Cleaning up the mess will be much more difficult and take more time than it took to create the mess.
Unfortunately, Americans do not know the extent of the damage. If they did they would not be falling for the Republican policy gyrations created at election time to morph into that which Americans seem to want only to purposely fail when elected into office.
Max Boot, a Republican operative and columnist's piece, "Vote against all Republicans. Every single one." could not be clearer. It is a very important read and we will discuss it. The Blog of the Week is by Robert Reich, one of our most important warriors in the resistance against our growing fascist state.
---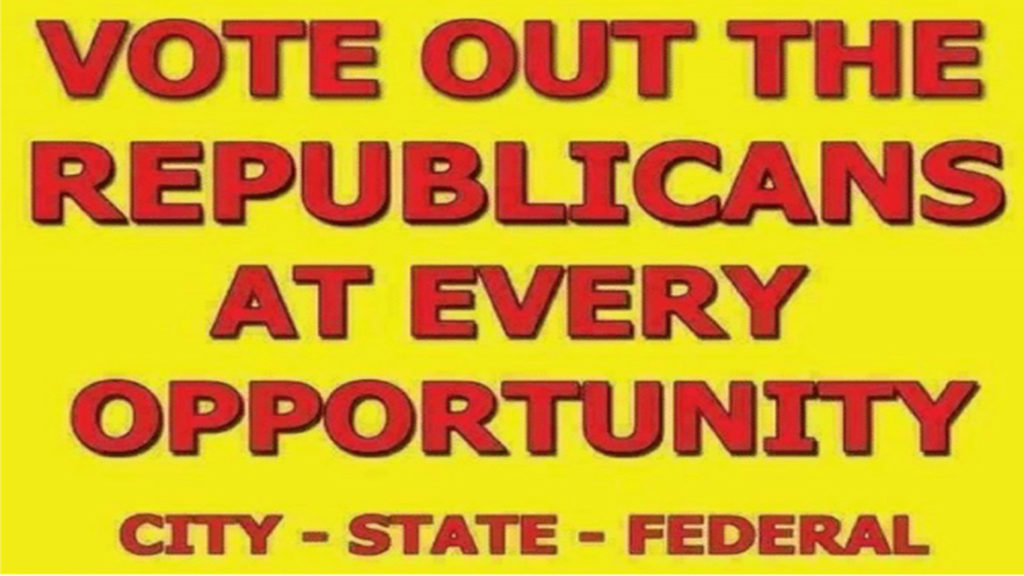 Please LIKE our Facebook page and SUBSCRIBE to our YouTube channel
---
Read My Current Blog Posts
---
---