---
Call: (713) 526-5738 – Facebook LIVE – Live stream: KPFT (Entire USA) Radio Show Date:  October 4th, 2018
Houston Democratic Socialist of America co-chair Nick Bunce tells us about important upcoming events and of course we must address the Brett Kavanaugh debacle.
You can also find previous episodes on YouTube here.
---
Support Politics Done Right: Become a Patron now (http://patreon.com/politicsdoneright).
Just before the vote was called in the Judiciary Committee it was clear a fraud on all Americans was about to be perpetrated. It was an orchestration by Jeff Flake, a Republican Senator many Liberals love to give the benefit of the doubt. Did two women influence Flake at all? No! He used them as props to build on his narrative.
I was so upset when I saw the orchestration of the fraud I wrote a blog post at DailyKos and at EgbertoWillies.com calling it out after watching the mainstream media fall as usual for the never-ending Republican PR. Today, the day when Collins and Flake see no problem with the fraudulent FBI investigation, it is the appropriate time to bring it to you.
But before that, Nick Bunce, Co-Chair of the Houston Chapter of the Democratic Socialists of America is here to make a few announcements. Nick may have thought that he was going to make announcement and leave. But nope. he is on Politics Done Right and our viewers and listeners demand more. I am sure he can tell us about the state of DSA and where we are heading.
Before I get to the program, I want to remind all our listeners that KPFT is a bastion of intelligent voices and programs. As a political activist, my favorites are
ThinkWing Radio with Mike Honig on Mondays at 2:00 PM
Open Journal with Duane Bradley & crew, on Mondays at 6:00 PM
Jazz Latino, Afro-Cuban Latin Jazz at its very best hosted by Juan Flores on Tuesdays at 12:00 Noon
GenerAsian Radio, A weekly radio program featuring an eclectic mix of Asian Underground, Bhangra, Bollywood Funk, Hindi,Rai–where ancient sounds meet future beats! Thursday 12-2 PM
Really But Not Really, a hip-hop and RnB parody show on Wednesday at 10 PM by Rosemount.
Border Radio, Best of Americana music featuring Susan Darrow right after Politics Done Right at 4:00 PM.
Check out our full schedule at kpft.org where you can find programming from music to politics, to medicine, to the eclectic. KPFT is listener supported public community radio station. So please remember that if you like what you hear, visit kpft.org and ensure we remain a strong, viable community radio station that provides news, programming, and information not influenced by the corporatocracy.
What are your thoughts? Let 's talk. Tag your tweets with hashtag #PoliticsDoneRight. Follow me on Twitter @EgbertoWillies. We broadcast live on Facebook Live here.
Folks do remember this is a call-in show. Call me at (713) 526-5738.
But let's get to the Blog of the Week.
---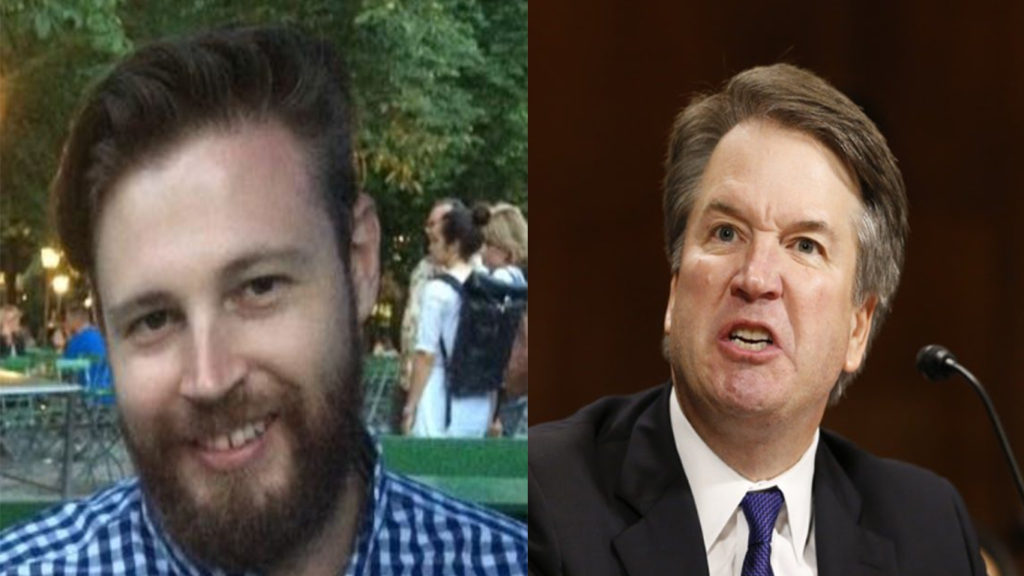 Please LIKE our Facebook page and SUBSCRIBE to our YouTube channel
Support Politics Done Right: 

Become a Patron now.
---
My Blog Posts Of The Week
---
---
My Other Posts At DailyKos.com
---
Coffee Party Radio Shows
Sundays 8:30 AM ET – I take Liberty with my Coffee w/ Bobby Rodrigo (Subscribe iTunes)
Thursdays 3:00 PM ET – Lunch with Louden w/ J'nene Louden (Subscribe iTunes)
Saturdays 1:00 PM ET – Politics Done Right w/ Egberto Willies (Subscribe iTunes)