---
Call: (646) 716-5812 – Facebook Live: PDRLive Live stream: BlogTalkRadio
Radio Show Date: March 20th, 2018
---
It was just a matter of time before Obamacare became an issue again
You can also find previous episodes on YouTube here.
---
Support Politics Done Right: Become a Patron now.
I hate to say that I told you so, but I did. Republicans are already setting the stage for October release of the new Obamacare rates that will likely be astronomical. Democrats and many Progressives are concentrating on many other subjects that do not have as much urgency. We better stop it and get with the program now.
I wrote about this in my article titled "Democrats, prepare for outside forces that could stymie impending Blue Wave" saying,
Democrats must be on the offensive and must be in preemption mode. The same must occur on the Affordable Care Act. Just before the 2018 election, Americans will receive another health insurance premium shock. Democrats must cauterize within the minds of Americans the reality that terrorist attacks and health insurance spikes will likely occur in the forthcoming months because of Republican actions. They must repeat it over and over ad nauseam, It is essential that they are not caught flat-footed, having to fight from a defensive position. They must preempt and stay on the offense. That is how Democrats ensure the Blue Wave does not turn into a ripple.
From the Newsfeed
Al Jazeera: An attempted school shooting in the United States has been stopped by an armed policeman. A student opened fire at the school in the state of Maryland before being shot dead. Two students were wounded. This is the 21st incident involving gun violence or a threat of violence in US schools since February 14, when Nikolas Cruz walked into a Florida high school and killed 17 students and teachers with a semi-automatic rifle.
CNN: Stormy Daniels was "truthful about having unprotected vaginal intercourse with Donald Trump in July 2006," according to a polygraph test report from 2011. The report states that the "probability of deception was measured to be less than 1%." It was given to CNN by Michael Avenatti, Daniels' attorney and contains three pertinent questions: "Around July 2006, did you have vaginal intercourse with Donald Trump?," "Around July 2006, did you have unprotected sex with Donald Trump?" and "Did Trump say you would get on 'The Apprentice?'" Daniels replied yes to all three questions. The first two were analyzed to be truthful, the third question was "inconclusive" according to the polygraph examiner Ronald Slay.
The Guardian: A package destined for Austin exploded on a conveyor belt at a FedEx facility near San Antonio on Tuesday, the latest in a series of explosions tormenting central Texas. The bomb, believed to contain nails and shrapnel, went off in the sorting area of the distribution centre in Schertz at about 12.30am. A woman reported ringing in her ears but no one else was hurt. Schertz is about 60 miles from Austin, where four devices have exploded in residential areas this month, killing two and injuring several. Police believe the explosions are the work of a serial bomber whose tactics are evolving.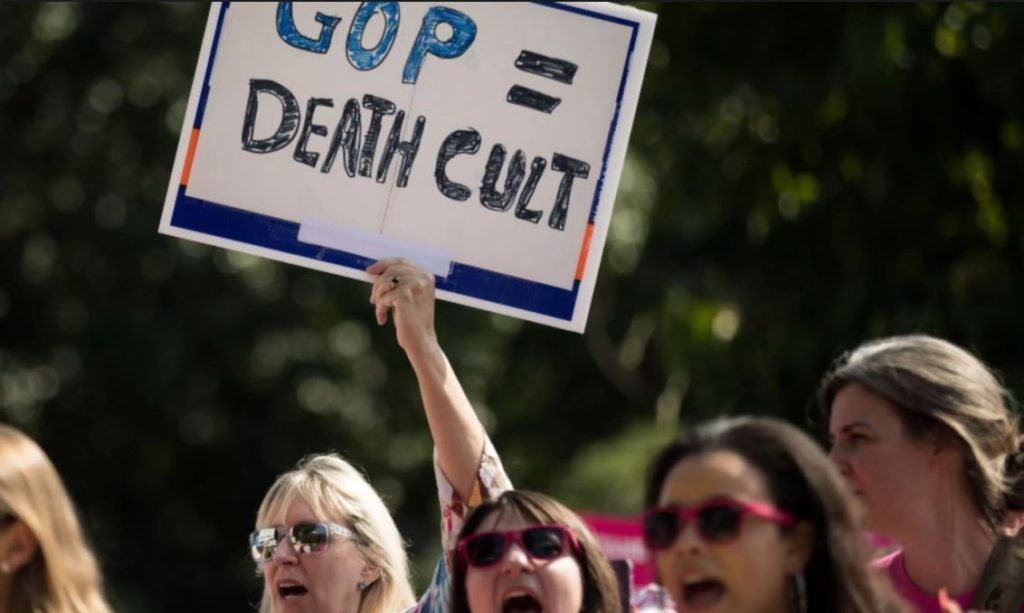 Please LIKE our Facebook page and SUBSCRIBE to our YouTube channel
Support Politics Done Right: 

Become a Patron now.
---
Read My Current Blog Posts
---
---