---
Call: (646) 716-5812 – Facebook Live: PDRLive Live stream: BlogTalkRadio
Radio Show Date: January 30th, 2018
---
Trump's first State of the Union Address won't tell you the truth
You can also find previous episodes on YouTube here.
---
Today is a special show. It won't have a politician on the line or in the video. It won't feature my usual suspects, activists. it won't feature the type of person always blazing the airwaves or the halls of Congress. Instead, today I will feature a very insightful citizen.
I don't know Bobby E. Mills personally. All I know is that he's been a subscriber to my Newsletter for some time. He sent me three essays about Donald Trump that I love. I asked him for permission to publish and he obliged. Today Donald Trump gives his first State of the Union speech. When I realized that Bobby wrote the book titled "America's Greatest National Disaster, President Donald J. Trump" I figured he had to be the guest for today. I called him up and he said he would do the show.
So who is Bobby E. Mills? Bobby E. Mills grew up on a farm in North Carolina working his butt off. He told his grandmother after seeing the treatment of farmers, especially black farmers being abused by cotton gin owners who would low ball their crops, that he couldn't do that anymore. She told him then he must go to college. That he did.
He got his BS in education from Barber-Scotia College, BD in Theology at Colgate Rochester Divinity School, his Masters in Sociology at the University of Rochester, and his Ph.D. in Sociology at Syracuse University. He was the Dean of Instruction at Monroe College in Rochester New York, Health Administrator in Fort Bend Country, and Professor at Texas Southern University.
For the second time in as many weeks, the blog of the week will be from someone else, Bobby E. Mills' essay "What's Next, America?"
What are your thoughts? Let's  talk. Tag your tweets with hashtag #PoliticsDoneRight. Follow me on Twitter @EgbertoWillies.
We broadcast live on Facebook Live here and on BlogTalkRadio here. Call us at (646)716-5812.
---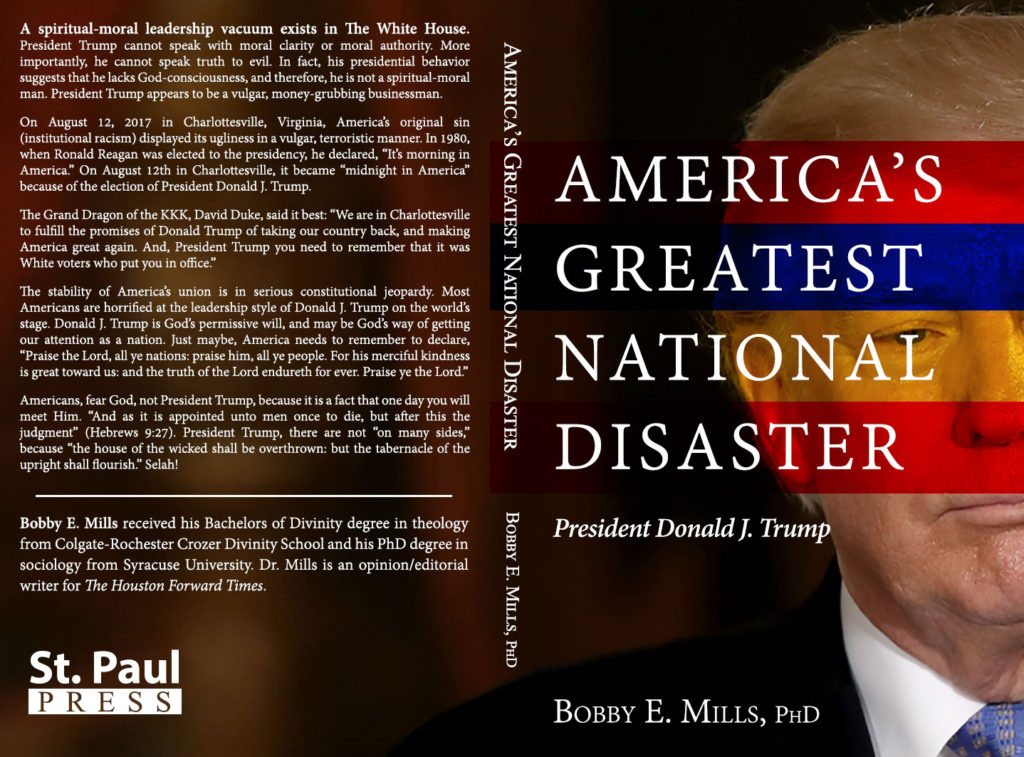 Please LIKE our Facebook page and SUBSCRIBE to our YouTube channel
---
Read My Current Blog Posts
---
---