---
Listen: 90.1 FM Houston – Call: (713) 526-5738 Live stream: KPFT.org (Entire USA) – Podcasts:


Show Date: July 2nd, 2015 – 3:00 PM Central
---
It is not all that bad being a Liberal in Texas
Being Liberal in Texas is actually not bad at all. I like to look at it as a state that presents one with much opportunity to do good, with much opportunity to effect positive change.
I was on the Kingwood Area Democrats page and saw a posting of an article from the Forward Progressives site titled Being A Liberal In A Red State. I could not help but think about how it applied to Texas.
As our Kingwood Area Democrats would attest, there is nothing like doing good work and seeing results one kernel at a time.
What do you think. Let's talk about it.
---
Let's get busy. Give me a call at (713) 526-5738. That is 713-526-KPFT. Remember you can also send me a tweet to @egbertowillies. Let us engage. It is politics done right.
Kingwood Area Democrats holding down the fort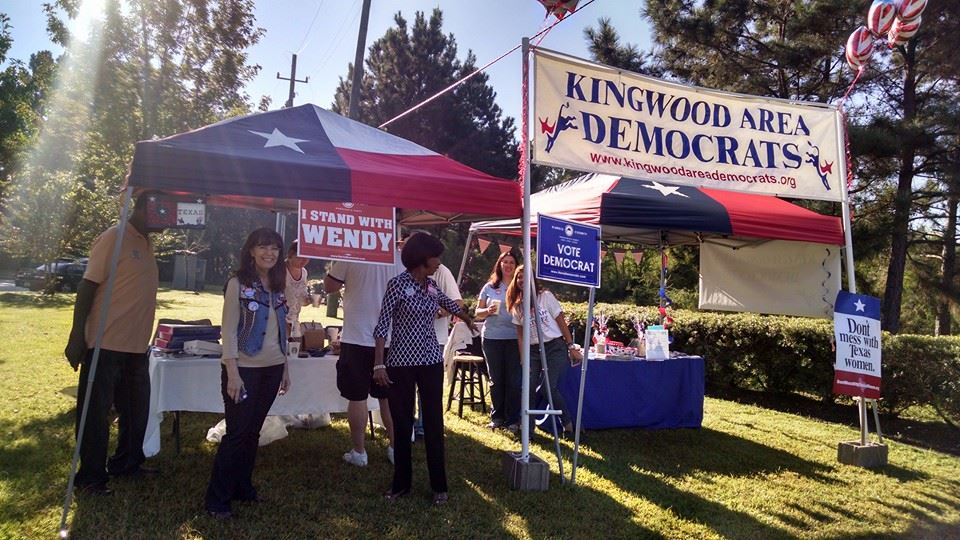 You can also find previous episodes on YouTube here.
---
Please help us build our new Politics Done Right page by LIKEing it now
---
My Blog Posts Of The Week
My Other Posts At DailyKOS.com
---
Coffee Party Radio Shows
Sundays 8:30 AM ET – I take Liberty with my Coffee w/ Bobby Rodrigo (Subscribe iTunes)
Thursdays 3:00 PM ET – Lunch with Louden w/ J'nene Louden (Subscribe iTunes)
Saturdays 1:00 PM ET – Politics Done Right w/ Egberto Willies (Subscribe iTunes)