---
Listen: 90.1 FM Houston – Call: (713) 526-5738 Live stream: KPFT.org (Entire USA) – Podcasts:


Show Date: March 9th, 2015 – 9:00 PM Central
---
Yet another black man was killed by a police officer in America. This time in Madison Wisconsin. There is little we know about the incident. Why is it with some it is all about shooting first, escalating first.
For the first time in American history a President's foreign policy was publicly and disrespectfully undermined.
The University of Oklahoma fraternity Sigma Alpha Epsilon fraternity were caught chanting on a bus that they would rather lynch blacks than sign them as members. But it is all in the heads of those black folks.
Today we will have former Green Party Presidential candidate and Move To Amend spokesperson and leadership team member David Cobb and hip hop artist, cultural organizer and political theorist Congress Shamako Noble on the show. They will be discussing Hip Hop Congress' and Move to Amend's visit to Houston to conduct educational panels covering corporate rule and much more.
What do you think. Let's talk about it.
---
Let's get busy. Give me a call at (713) 526-5738. That is 713-526-KPFT. Remember you can also send me a tweet to @egbertowillies. Let us engage. It is politics done right.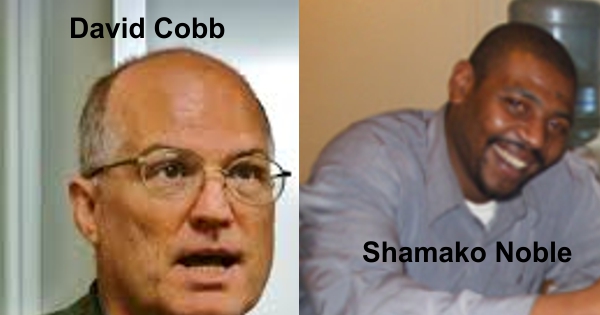 You can also find previous episodes on YouTube here.
---
Please help us build our new Politics Done Right page by LIKEing it now
---
My Blog Posts Of The Week
My Other Posts At DailyKOS.com
---
Coffee Party Radio Shows
Sundays 8:30 AM ET – I take Liberty with my Coffee w/ Bobby Rodrigo (Subscribe iTunes)
Thursdays 3:00 PM ET – Lunch with Louden w/ J'nene Louden (Subscribe iTunes)
Saturdays 1:00 PM ET – Politics Done Right w/ Egberto Willies (Subscribe iTunes)