Our PDR Posse member, Thomas Czarnik, submitted a few "Corona Notes." It is well worth reading in its entirety. For Complete "Corona Notes" from May 2020 to Present Go to https://tczarnik1.wordpress.com/2023/01/09/corona-notes/
Corona Notes Excerpts by t.j. czarnik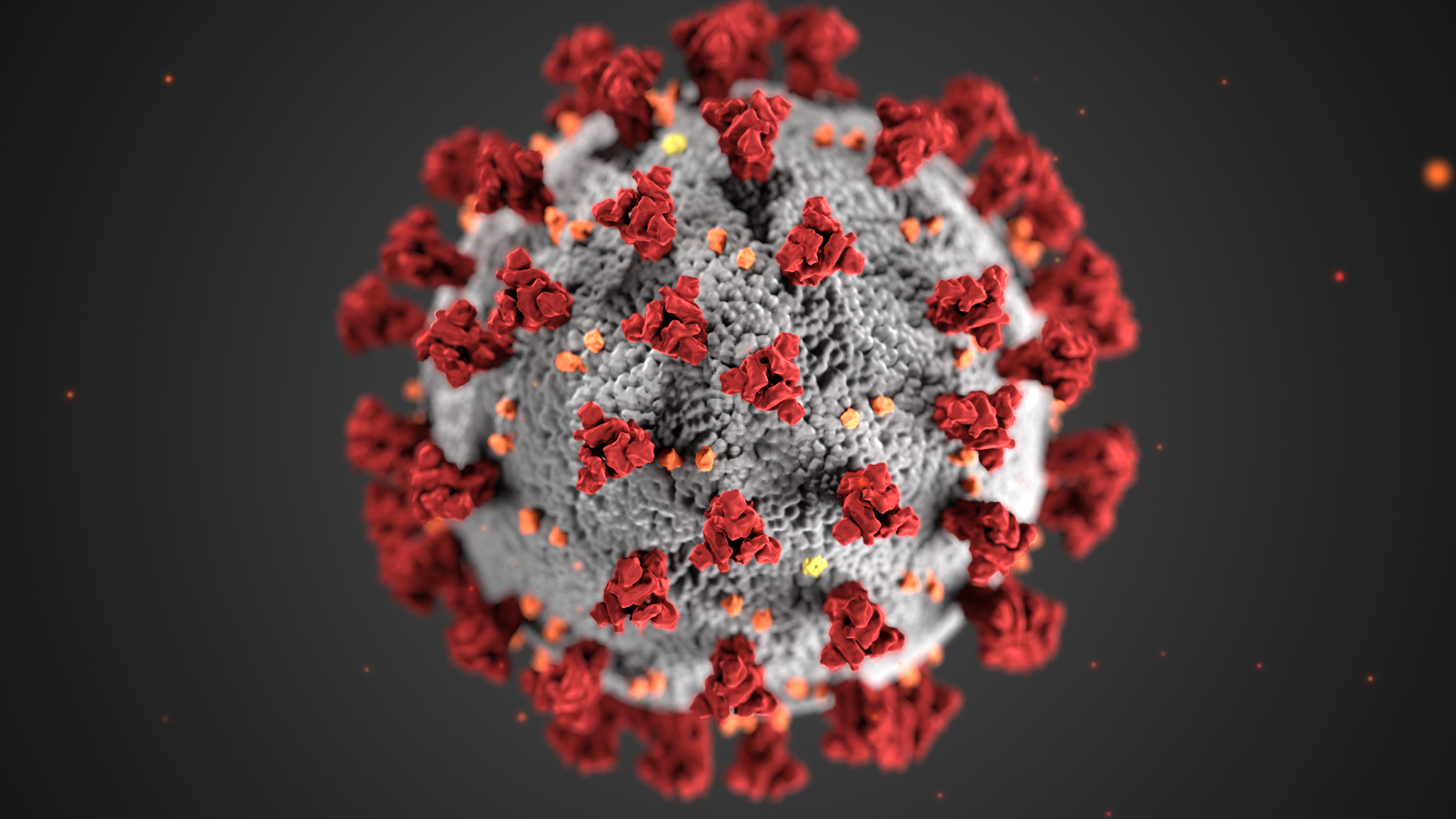 11/24/2022:  Another Thanksgiving Day in solitary confinement.  The third one since 2020.  In fact, it's really an unThanksgiving as the "Pandammit" continues (at least for us Covid-chickens).  In honor of the event, it is therefore fitting and proper for E. and I to count our blessings (and unBlessings) for 2022:
1a)  Thankful for being able to avoid getting Covid so far and keep each other cozy company
1b)  unThankful for not feeling connected to extended family and friends for almost three years
2a)  Thankful for those who voted for Democrats and Democracy in the mid-terms
2b)  unThankful for those voting for Republicans and Election Deniers
3a)  Thankful for Leaders of Democracy like Biden, Harris, Whitmer, Abrams, O'Rourke, Klobuchar, and Zelensky
3b)  unThankful for Leaders of Autocracy like Greene, Gaetz, Graham, Cruz, McCarthy, Trump, Pence, and Putin
4a)  Thankful for the Truth-telling media like the Washington Post, New York Times, CNN, MSNBC, and NPR
4b)  unThankful for the Misinformation Media like the New York Post, Fox News, OAN, NewsMax, Facebook, and Twitter
5a)  Thankful for BLM and other Peaceful Protests against injustice and violence
5b)  unThankful for White Supremacist violent protests against Democracy and Multiculturalism
6a)  Thankful for being able to afford decent shelter
6b)  unThankful for lack of affordable housing by millions of Americans
7a)  Thankful for being able to retire and receive a pension and Social Security
7b)  unThankful for inability of millions of Americans to make a living wage for their work and retire on an adequate fixed income
8a)  Thankful for being eligible for Medicare Healthcare Insurance with low premiums and deductibles
8b)  unThankful for Private Insurance Companies and a Medical System that denies decent affordable healthcare to millions of Americans 
9a)  Thankful for having sufficient food and energy (even though I hardly drive and live in a house without a/c and minimal heat; plus my diet consists mainly of oatmeal and fruit, nuts and raisins, eggs and salads, bread and butter)
9b)  unThankful for the inability of millions of Americans to afford sufficient food and energy while non-competitive corporations continue to raise prices and profits on the backs of poor people
10a)  Thankful for being able to live in a State (Michigan) where basic rights to Life, Liberty, and the Pursuit of Happiness are protected
10b)  unThankful for living in a country where many States fail to protect the basic rights of their citizens
11a) Thankful for being in a State (Michigan) where it's easy to register and vote by mail
11b) unThankful for being in a country where many States restrict and suppress the rights of their citizens to vote in free and fair elections
12a)  Thankful for living in a country that's not at war or experiencing extreme violence
12b)  unThankful for living in a world where millions of people live in countries experiencing the horrors of war or extreme violence
13a)  Thankful for heroic compassionate police
13b)  unThankful for cowardly racist police
14a)  Thankful for a Justice System that upholds the US Constitution and the Rule of Law
14b)  unThankful for those who undermine the US Constitution, the Rule of Law, and support groups who pursue a Manifesto of Might Makes Right
15a)  Thankful for those who support basic gun control laws against civilian ownership of military-grade assault weapons and for heroes like Rich Fiero who stopped a crazed gunman from killing dozens more people in a mass shooting at Club Q in Colorado last week
15b)  unThankful for those who refuse to support basic gun control laws and allow crazed gunmen to continue killing innocent people with their military-grade assault weapons.
16a)  Thankful for the ability to think and dream and to be "healthy, wealthy, and wise" as much as possible
16b)  unThankful that our country lacks adequate health care especially for those suffering from depression and other serious brain disorders

11/30/2022:  The Days Dwindle Down.  Less than a month to go before the GOP crazies take over the House of Representatives from the Dems.  Many legislative items on the Dems Christmas Wish List including LGBTQ Marriage Equality, Women's Reproductive Rights, Assault Weapon Ban, Debt Ceiling Expansion, Voting Rights Protection, Continuing Budget Resolution, Railroad Workers Contract Approval.  The Railroad Bill is especially contentious since it seems Biden and Congress are trying to orchestrate a contract dispute settlement without RR Union approval in order to avoid a crippling nationwide rail strike on December 9th.  The strike-breaker legislation will probably pass since some anti-union Republicans are likely to join Dems onboard.  The real problem for railroad workers today is not pay.  It's paid sick leave.  Due to a "no-slack" system known as "Precision Scheduled Railroading (PSR)" RR management can't afford to allow an employee even one hour off for personal business without a disruption in railroad traffic.  While making record financial gains with a very lean workforce, Railroad Companies depend on PSR to scale back "excess" equipment and employees in order to streamline the shipping process.  As a result, RR workers have become cogs in the machine for "excess" corporate profits.  PSR is no different than many other "just in time" management efficiency strategies used by big business to squeeze greater productivity out of already overworked Americans.  Thus the ongoing importance of strong Unions to stop the oligopolistic corporatocracy from "railroading" the rest of us.

12/3/2022:  "Kanye, Elon, Trump." That's Kanye West (aka Ye as in "Yay for Nazis!"), Elon Musk (aka Nole Skum), and Donald Trump (aka Orange Magat).  These three Billionaire Babies continue to dominate the daily news feed with their outlandish statements and outrageous personalities.  Kanye says Jews don't matter and Hitler wasn't so bad, Musk says Facts and Truth don't matter on Twitter sites, and tRump says Election requirements in the US Constitution don't matter and should be terminated.  What does matter is the fact that these three Horsemen of the Apocalypse are the official standard bearers of the Republican Party.  The Fourth Horsemen, DeathDeSantis, awaits in a Florida stable where all the sheep and asses bow down before him.  What remains to be seen is how much influence the Four Kings of the Disoriented will have on the next House of Representatives in the New Year.  Will Marjorie Taylor Greene and Kevin McCarthy be the dark stars (or horses) leading the Party of Lincoln into the abyss?  Or will more moderate members rediscover their backbone and stand up to the "Generators of Pandemonium" who threaten to destroy our Democratic Republic in a new Civil War?  Won't hold my breath for a GOP Epiphany any time soon though.  There wasn't one on January 6th last year or on 1/6/2021.

12/10/2022:
In Georgia Warnock wins over Walker
It was the Thinker over the Talker
Running right Herschel stumbled
On the final yard he fumbled
Turns out Trump's a terrible blocker
So it also turns out that while Werewolf Walker can kill Zombies, he was no match for Warlock Warnock.  As a result, the Dems hold on to slim majority (51 to 49) in the Senate (a majority which got even slimmer when Kyrsten Sinema switched from being a progressive Democrat to leaning rightward as an Independent).  Metaphorically speaking, the Dems now sit on a four-legged stool of government that's much shakier than it was before the Mid-terms.  One leg, the Executive Branch, is fairly solid with Biden in charge.  The House of Representatives leg, however, is practically broken, hanging on by a thread, with the Radical Republicans in the majority.  The Senate leg is split down the middle and can't bear any weight or pass any legislation without the support of the House.  This leaves the fourth leg, the Supreme Court, with a 6-3 "conservative" majority that will not uphold anything Biden stands for.  "Conservative" is in quotes because neither Republican members of the House or SCOTUS "conserve" anything other than their own power and wealth supported by campaign contributions (i.e. bribes) from rich corporations and billionaires.  To "We the People," so-called Conservatives are really "Regressives" that are doing everything they can to "Take America Back Again" to the good ol' Gilded Age of Harding, Coolidge, and Hoover before the country (and the world) crashed in the Great Depression.  Progressive Democrats are the real Conservatives who want to conserve the Safety Net and Human Rights Programs of FDR, JFK, Johnson, et alii from the regressive attacks of the GOP.  But progress requires using the stepping stool of government to give the less fortunate a "leg up" the ladder of American opportunity.  Progress also demands we stand on this stepping stool to see beyond the horizon and recognize problems that affect everyone in the human family including war, famine, pestilence, death, pollution, global warming, racism, income inequality, etc.  But a shaky stool with only one strong leg is almost worthless, and soon, without the timely repair of an attentive electorate, we won't even have that leg to stand on.

12/12/2022:
**Donald's 12 Days of Christmas
On the ___ day of Christmas
De Santa sent to me
1)  A Mar-a-Largo golf course by the Sea
2)  Two billion Saudi dollars
3)  Three SCOTUS justices
4)   Four Lying Lawyers
5)   Five Golden Showers
6)   Six Proud Boys marching
7)   Seven silent Secret Service guys
8)   Eight losing candidates
9)    Nine Nosey Newsmen
10)  Ten fraud indictments
11)  Eleven thousand votes a-stolen
12)  Twelve jurors voting guilty
Alternates: 
2)   Two Terms in office (not) 
7)   Seven Kim Jung Un love letters
8)   Eight Presidential Pardons
9)   Nine FBI Agents a-raiding
10)  Ten secret docs a-missing

12/13/2022:  MTG = "Motor-Mouth Totally Gross" aka Marjorie Taylor Greene has once again stuck her right foot in the verbal garbage "disposer" of her facial orifice.  Speaking to a Young Republican Club in New York the Queen of Denial ranted about the ready availability of butt plugs and dildos at retail stores thereby perhaps demonstrating her unconscious need for both.  And then, as a true radical Republican, she seamlessly pivoted from sex to violence by proclaiming that the January 6th 2021 insurrection would have succeeded, and that "we would have won," had she and Steve Bannon been in charge of organizing the riot because, as fervent (i.e., fanatical) Second Amendment proponents, all those wimpy Trump terrorists would have been armed to the teeth with weapons of war.  But speaking of baring teeth and arms, especially cringe-worthy is MTG's "Carker-like" smile and her bare arms.  (James Carker is a villainous character in Charles Dickens' novel "Dombey and Son" who, like Ms. Greene, is noted for baring his teeth in a perpetually creepy smile regardless of what he's really feeling.)  Marjorie, the Empty-headed Grinch, believes fervently (i.e. fanatically) in the right to bear arms – especially assault rifles – but even more objectionable to some might be the pasty cream-colored sausage-like appendages that hang from her shoulders.  Perhaps MTG prefers to wear sleeveless tops in order to show off the whiteness of her limbs to her adoring right wing fans who believe that white is right and superior to any other skin color.  Since neither her incessant exposure of white teeth and white arms reveals little of what MTG actually believes, perhaps a pair of tattoos would be helpful: how about a swastika on the right arm and a confederate flag on the left?  Also, filing those pearly whites into fangs would better divulge her real motives and intentions.  Since Miss Greene will undoubtedly not be inclined to make those cosmetic changes to her appearance, we will be forced to just imagine them each time her image pops up on the screen.  At the same time ignoring whatever disgusting detritus is excreted from her mouth as "sarcasm" or just plain lunacy.
 
12/15/2022:   Next idiot, please.  Why it's Florida Governor Rondy DeathSentence DeSantis who can't help throwing red meat to the Qanon crazies.  His latest stunt is to malign the CDC, FDA, NIC, and other health providers by questioning the safety and efficacy of the Covid vaccines.  This appears to be another calloused attempt by DeSatan to distance himself from his political opponent and demon nemesis DoJo tRump at the expense of truth and the very lives of his constituents. IOW, RD's Public Health Integrity Committee is a cynical ploy to gain regressive Presidential Primary support by discrediting the highly successful record of Covid vaccines which have saved millions of American lives in the past 18 months.  DeSatan's latest stunt also seems to be promoting a growing opposition to vaccines of any kind including childhood vaccinations against polio, mumps, measles, chickenpox, etc.  At the same time, Congressional Republicans want the Military to rescind its Covid vaccination mandate for all enlisted personnel.  The GOP's general Anti-Vax attitude could well be catastrophic for the future of Americans health – especially for children.
In the meantime, it appears the US is now on the edge of a holiday spike in Covid cases, hospitalizations, and deaths.  Total US Covid deaths are currently at 1 million 94k with 2 weeks left in 2022.  If this week's death rate of 400 a day continues until 12/31, total fatalities will be 1 million 100k by year's end.  The actual total may be closer to 1.5 million if excess mortality numbers and uncounted Long Covid case deaths are included.
Feel a twinge of schadenfreude when noting the fact that Covid deaths have been and continue to be significantly higher for Republicans than for Democrats.  Tempted to say with Scrooge "Well, if they choose to die, it's best they do it then and reduce the surplus population."  Also reduce the number of future votes for crazy GOP candidates.

12/16/2022:  Speaking of crazy GOP candidates, besides Rondy DeSanta Claws:  Don John Quicksilver just came out with his latest money-making grift: Donald Trump Digital NFT Traitor Cards (sorry,"Trading"Cards) featuring poorly photo-shopped self-portraits of "your favorite President" as a superhero with laser eyes, an astronaut, a cowboy, a golfer, and a formally dressed Orangatan Man in a red-tie surrounded by gold bars. The virtual cards are being sold at the unbelievably low low price of $99 each (while supplies last).  It's hard to imagine how you could exhaust a supply of digital pictures that could easily be copied and shared.  But, just in case, here are some free ideas for additional Trump Traitor Cards (with captions):
	Sports Star – The Sultan of Squat
	Cowboy – High Pains Grifter
	Super Hero – Stupid Man
	Star Wars Character – Barf (Tax) Evader
	Mister Potato Head – Dick Tater
	Sailing Skipper – Captain Crook
	Greek God – YurAnus
	Cartoon Character – Elmer Dudd
	Action Figure Toy – G.I.? No!
       Spy – Double O Zero
      	Military Officer – General Mayhem
	Physician – Dr. Mel Practice
	Artist – Pablo Prick Asshole
	Composer – J.S. Crock
But wait!  There's more!  For a limited time -- and only $66 apiece -- a Special Rogues Gallery Edition of Sycophant Trump Assistants as Animals is now available including
	Rudy Guiliani – as Bat
	Roger Stone – as Weasel
	Michael Flynn – as Badger
	Stephen Miller – as Mole Rat
	Kevin McCarthy – as Possum
	Lindsey Graham – as Toad
	Mitch McConnell – as Tortoise
	Steve Bannon – as Wart Hog
	Sidney Powell – as Ostrich
	Kari Lake – as Peacock
	Marjorie Taylor Greene – as Scorpion
	Lauren Boebert – as Baboon
	Matt Gaetz – as Snake
	Ted Cruz – as Bigfoot
Bonus:  For the first 5 million customers a Get Out of Jail Free Card (valid only if Trump is re-elected President in 2024).

12/18/2022:  Another idiot waiting in line?  It's Nole Skum (an anagram for Elon Musk.)  "Nole" means head, among other things, and from Latin translates to "do not."  "Skum" according to Wiktionary means "dark, not illuminated • dodgy, shady; which cannot stand being made public; immoral or possibly even illegal or performing illegal actions."  Yes, that sounds like Elon the GagMan all right – especially lately since he bought Twitter.  NS/EM appears to believe that his talent as an engineer of "things" like rockets and electric cars could easily be transferred to the world of communication, advertising, and human relations.  Manipulating people, he's finding, is not as straightforward as working on engines or computers.  Machines either work or they don't and you can fix them to get the results you want.  People on the other hand don't respond well to having their wires crossed or their buttons randomly pressed.  Yet Elon/Nole continues to do just that: threatening and then firing employees, banning Twitter accounts, alienating advertisers, and tweeting authoritarian mandates. At the same time, he keeps firing a gun at his expensive Italian fine leather footwear, causing Tesla stock prices to crater, costing him billions of dollars that are needed to pay off his Twitter purchase loans and keep his businesses solvent.  Purportedly a staunch believer in Democracy (at least until that Democracy tells him to pay his fair share of taxes or cease unfair business practices), Muskolini has been conducting in-house Twitter polls to determine corporate policy including whether Elon himself should remain CEO of the company he owns.  Well, 57% of Twitterers recently down-voted Nole Skum and so you'd think, but no . . . Crickets.  Guess, like his mentor the Orange Man for All Treasons, the Lone Musketeer will only accept elections he wins.  So when the "in-house" poll smells like an "out-house," the results are flushed down to where the sun don't ever shine.  (Breaking news:  EM now says he will step down as Twitter CEO if he can find someone foolish enough to take his place.  Still will maintain control over critical functions.  Seems like the coin EM flipped landed on its edge.  Stay tuned.)
There once was a rich man named Elon Musk
Who worked harder than anyone from dawn to dusk
To prove he's no quitter
Bought a company called Twitter
It made him mad as an elephant with one broken tusk

12/20/2022:  The January 6th Committee has spoken.  But tRump isn't listening.  Neither are most Republicans.  Hopefully most Americans are.  The Good News:  the 1/6 Panel has officially made several criminal referrals to the Department of Justice including:  Obstruction of an Official Proceeding, Conspiracy to Defraud the United States, Conspiracy to Make a False Statement, and Actions to Incite, Assist, or Aid and Comfort an Insurrection.  The Bad News: getting a conviction of Donny Dotard will be nigh impossible in a country where four out of 12 jurors would likely never convict their idol of anything, even if he was standing over the body of a Senator with a smoking gun in his hand.  In addition, the 1/6 Committee findings and referrals were finally published with only two weeks left in the Dem Majority Congress – not enough time to propose and pass any new laws that would eliminate the possibility of any attempt to overturn future fair and free elections.  (Breaking News: Senate Omnibus Bill, which will likely pass with bipartisan support, includes the Electoral Count Reform Act and Presidential Transition Improvement Act designed to make it harder for Congress or the Executive Branch to obstruct the counting of State Electoral votes in subsequent Presidential Elections.  Loophole: If the Supreme Court upholds the "Independent State Legislature Theory" in Moore v. Harper, Republican-controlled State Legislatures could technically over-rule the majority vote of the people in their States for Senators, President, and Vice-President)  Like a procrastinating High School student, Democrats in Congress appear to be "pulling an all-nighter" to complete several term papers and "cram for final exams" before the clock runs out on December 31st 2022.  Any incomplete or failing grades on the Congressional Record could mean our country is held back from graduating to a higher degree of peace and prosperity with liberty and justice for all.

12/22/2022:  Death and Taxes.  So far DoJo has avoided both.  But maybe not the Tax Man for much longer as the IRS and Congress are finally releasing DeadBeat Don's 1040's for the past six years.  Looks like the Bankrupt Billionaire paid no federal taxes for at least 5 of those 6 years due mainly to excess charitable contributions in cash.  IRS Audits would have revealed whether any of those donations were legitimate.   But it turns out tRump's taxes were never audited as he claimed – even when TrumpCapone was President and annual IRS audits were required by law.  For all his High Crimes and Misdemeanors, the Anti-Santa in the orange suit deserves a big piece of coal in his Christmas stocking, a whole truckload in fact.  Fossil Fuel for the Fossil Fool.

12/26/2022:  Like the classic comedy team of Abbott and Costello, the 2022 comedy duo of Abbott and DeSantis continues to perform hilarious hijinks at the expense of the destitute for the amusement of their fans in Florida and Texas.  Last night, on Christmas Eve, Greg Abbott, not to be upstaged by side-kick Ron DeSantis, sent busloads of asylum-seeking migrants from Texas to Washington DC.  In what could only be described as a prank of jocular cruelty, the migrants – men, women, and children – in T-shirts and shorts were dispatched at our Nation's Capitol to search of food and shelter in 18 degree freezing temps.  Fortunately, a number of Good Samaritan District of Columbians came to the rescue much to the sheepish chagrin of the two gagster / gangster governors.  So what boisterous funnin' like "Baby, It's Cold Out Here" can we next expect from these practical jokesters of the GOP.  How about these:
	Fox 'n Hounds.  Strip migrants of all clothes and chase them naked across the desert with dogs and guns until they cross the border back into Mexico.  (Happy Huntin')
	Bouncing Boxcars.  Fill boxcars with migrants and send them on a long winding railroad journey across the US ending back across the border in Mexico.  (Do the Loco Motion!)
	Zany Zookeeper.  Grab migrants off the street and put them in cages at a public zoo as alien creatures.  Admission charges could be used to pay deportation expenses.  (More fun than a new kazoo!)
	Oopsy Daisy Drop.  Put migrants on a cargo plane flying low over the Everglades in Florida.  Tell them if they want to become US citizens they must jump into the swamp below filled with snakes and alligators.  With migrants standing in open doorway plane flies low over swamp but at last minute veers off and lands in Mexico.  (Geronimo!  Nearly died laughing.)
	Bargain Days.  Take a busload of migrants to a small town in Mississippi where they're shackled and put up for auction on the street.  Tell them that once they're sold and work as slaves for 10 years they'll be set free as US Citizens.  When the auction ends, load all the migrants back on the bus and drop them off in Mexico.  (Funnier than "The Birth of a Nation.")
Undoubtedly, the comedy team of Abbott and DeSantis will create even more entertaining sketches to lampoon the plight of undocumented asylum seekers.  Perhaps something on the order of "Who's On First" by the original A&C duo starting out with "Who's the worst?  I am.  No, you are."
Greg Abbott the cruel governor of Texas
Does to Dems what he thinks will wreck us
When poor migrants he sees
Sends 'em to DC to freeze
While sitting warm and smug in his Lexus.

12/27/2022:  "Lyres we have heard on high . . ."  Of course, there are lyres and then there are liars.  In politics these days the sweet sound of angelic music has been replaced by the harsh din of satanic cacophony.  The latest instrument of the devil is George Santos who recently got elected to Congress as a Republican from New York's 3rd Congressional District.  It turns out hardly anything in the Santos' "embellished" resume is factual.  
-- He claims to be Jewish when he's not (well, Jew-ish because he likes bagels, knish, and Yiddish, I guess).  
-- He claims to be a College graduate and he's not (well, Grad-ish because he likes to walk around his apartment wearing a mortarboard and academic regalia, I suppose).
-- He claims to be an owner of New York mansions, when he lives in an apartment (well, Owner-ish since he takes out the trash every week and likes to talk to the neighbors over the back fence of his complex, apparently.)  
-- He claims to be Gay when he was married to a woman (well, Gay-ish because he likes Broadway show tunes and ballet, it seems).  
-- He claims to be a financial wizard because he worked for Goldman Sacks and Citigroup when he didn't (well, Financial-ish because he has a credit card and a checking account perhaps).  
-- He claims to be part-Black when he's not (well, Black-ish because he likes Jazz and soul food, I take it).  
Still lots of unanswered questions on the Santos Quiz Show "Truth or Consequences."  One big one:  Where did he get $700k to lend to his own Congressional campaign when he was in debt and making only $55k a year in (not sure) some kind of job somewhere?  A foreign source?  Laundered cash?  Lots of red flags for campaign finance violations in addition to all his blatant hood-winkery.  Santos claims to be all kinds of things personally and professionally he's not (well, Trump-ishly true, I presume, because he's acting just like his faultless hero and mentor the Orange Man from MaL which means "bad" which stands for Mar-a-Largo.)   Ironically, George Santos now represents the 3rd Congressional District which includes Long Island and the fictitious home of another wealthy imposter created by F. Scott Fitzgerald in his 1925 novel "The Great Gatsby."  Like Jay Gatsby, George Santos is a character larger than life and much smaller than reality.
George Santos claims he's Jew-ish
Cause he loves bagels knish and Yiddish
Says he not a fraud, not a liar
Just a GOP Rep with pants on fire
From a red district that once was bluish.
Santos means "Saints" in Spanish but George is certainly not one of that heavenly assembly (well, Saint-ish since he's acting like a martyr now and will certainly be canonized in the Hallowed Hall of GOP Notoriables.)  
A GOP Rep claims he's quite Jew-ish
Gets elected in a district once bluish
When the press found his facts all a fraud
Santos said they instead should applaud
"'Cause every bit of my bio's quite true-ish."

12/30/2022:  Speaking of liars (or lyres), lots of dissonant music coming out of an ancient Chinese guqin harp these days as Beijing's Old "Zero-Covid" Policy has now become Beijing's New "Zero-Covid" Policy.  To explain:  For the past three years the Chinese government has taken drastic measures to contain the spread of the Beta and Delta Corona virus by locking down entire cities when even a single Covid infection is detected.  Millions of lives were saved.  But then the Omicron variant emerged several months ago and the number of cases skyrocketed.  More and bigger cities were locked-down and, when the personal and financial hardship finally proved too much, the long-suffering Chinese people reached the breaking point and rebelled.  And, surprisingly, the autocratic Communist/Capitalist regime of Xi Jinping cracked under the pressure and gave in to the protests. "Caved in" actually with a 180 degree policy switch to "Covid?  What Covid?  China doesn't have a Covid problem and never did." Hence, the Old Zero Covid Policy of Lockdowns and Quarantine has become the New Zero Covid Policy of News Blackouts and Pandemic Denial.  The Days of Testing, Tracing, and Isolating have given way to Days of "Eating, Drinking, and making Merry for tomorrow we get Covid and Die."  One question now is "How many people will face the Grim Reaper before Covid in China becomes as common as the common cold?"  We may never know.  We're not even sure how many Americans have died so far.  The latest report on https://www.bing.com/covid/local/unitedstates
shows one million 99,837 US Covid deaths with not all end of year numbers recorded yet.  If excess US fatalities for 2022 are later added, the total could be closer to 1.5 million.  The other question is "How will China's new Laissez-Faire Covid Policy affect the emergence of new Corona Virus variants?"  Vaccination rates in China are even lower than in the US, so a higher rate of infections is likely.  If the majority of China's 1.4 billion people come down with Covid, millions of Chinese will die in 2023 and the Sars Corona virus may find a suitable number of Long Covid cases to incubate and disseminate additional more contagious and lethal viral strains.  We are fooling ourselves if we believe the "pandammit" is over just because most Americans think it is. Better to speak out against lying lyres everywhere and make them face their mendacious music with the facts.

1/6/2023:  Second Anniversary of the DC Capitol Insurrection.  And still the main instigator flies free as an eagle when he should be sitting cooped up in a cage like a jail bird.  Exactly two years later and Chaos and Confusion still fill the Capitol Building as Kevin McCarthy struggles to find the few votes he still needs to become Speaker of the House.
A GOP Rep in Congress named Kevin
Being House Speaker to him would be like Heaven
Other plans had Freedom Caucus
They're riotous, they're raucous
They don't give a sh*t
Wish McCarthy would quit
To go manage a 7-11.
Breaking News:  Appears KM will get the votes he needs to eke out a win in his quest for the Holy Grail of House Speaker.  Questions remain: What did he give up for the privilege of being King of Congress?  Will the wackadoo wing of Regressive Republicans keep him tied down and unable to bring reasonable bills to the House Floor for and up or down vote?  Or will KM find his cojones and stand up to the Freedom Caucus when push comes to shove or the push pin comes to the shovel.  (Or is it when the pushcart comes to the steam shovel?)  Most pundits on the Left are predicting a legislative disaster when meaningful laws need to be passed in the coming session (including the critical Debt Ceiling Expansion).  But, unless Kevin M is totally hamstrung by a radically rebellious right wing Rules Committee, the new SoHo should be able to pass bipartisan legislation with a plurality of votes from both sides of the aisle.  If he needs help, he can always ask Nancy Pelosi for strategy tips.  Whatever happens, the next two years promise to be a political junkie's dream and, for others, an entertaining nightmare.

1/7/2023:  Kevin M, or "My Kevin" as Daddy DoJo calls him, did get the final votes needed to be Speaker.  After 15 rounds "Cave Man" McCarthy is now Master of the House  "doling out the charm / Ready with a handshake and an open palm / Glad to do a friend a favor / Doesn't cost me to be nice / But nothing gets you nothing / Everything has got a little price! / Keeper of the zoo / Ready to relieve 'em of a sou or two / quick to catch yer eye / Never was a passerby to pass him by / Master of the house? Isn't worth my spit! / Comforter, philosopher and lifelong shit! / Cunning little brain, regular Voltaire / Thinks he's quite a lover but there's not much there / What a cruel trick of nature landed me with such a louse / God knows how I've lasted living with this bastard in the house!"  How appropriate it seems to quote these lyrics from "Les Miserables" sung by the Landlord Thenardier and his wife.  Viewing the proceedings on the floor of the House of Reps this past week was like watching a scene from Les Miz with the Republicans being utterly miserable in their attempts to confirm a Speaker.  The Dems, of course, and the rest of the country might end up being even more miserable if the New Congress can't raise the Debt Ceiling or pass any other important laws in 2023.  KM wanted to be Speaker of the House in the worst possible way and now it seems he will be.  Next Monday's meeting to confirm HoR's New Procedural Rules should be both informative and amusing.  Also an ominous harbinger of things to come.
So Kevin M finally became Speaker
But as a leader no one could be weaker
Though now Big Cheese of the House
He's not much more than a Mouse
Who eked out victory in a Squeaker.

1/13/2023:  "Oh no, Joe.  Say it ain't so."  Not to be outdone by the "Master of the House" (Cavin' McCarthy) the current Prez (JoBi) hijacked the headlines this week by having a senior moment with classified gov'mint docs. "Sorry, folks.  Guess I just had a brain fart when I went to park the old Stingray in the gay-radge.  Not to worry.  Those top secret docs were safe and secure in the Sears and Roebuck toolbox next to my trusty Scotts pushmower.  Now if could only find the keys to my Babe Magnet."
Needless to say, the Orange Ruffians are having a field day faux-equivalencing between the smash and grab antics of Orange Foolius and the "hide 'n seek" bunglings of an aging Baby Boomer.  What bothers me about the whole gov'mint documents mess is what the Press fails to see as the real problem: the lack of a basic accounting system for the transfer and return of important publications (sort of like what your local Public Library does, and hopefully the Library of Congress.)  If, let's say I borrowed a copy of "War and Peace" from the Brighton Library and it was due back in three weeks.  But since it's a very long novel and I couldn't finish it by the due date, I would have the option of renewing it for another three weeks and maybe even six weeks.  At some point, if I hadn't returned the book, I'd get an overdue notice and would probably have to pay a fine when I eventually return it.  All this time, the library knows who has the book and where it is.  If I finally fail to return the book, I will be held liable for the entire cost and my library card could be suspended.  Contrast this procedure with the Executive Branch of the Federal Government and the National Archives.  Apparently, anyone with the appropriate clearance can now borrow classified and top secret documents without any inventory controls or "paper trail."  It appears the whole borrowing and lending process is based on an "honor" (or dishonor) system that assumes everyone with top-tiered security clearance will secure, maintain, and return any and all classified documents as soon as possible.  The current accounting nightmare resulting from this haphazard tracking procedure was inevitable.  Assuming that government officials are sloppy or forgetful, each document folder at minimum should have a tracking device (RFID) attached to it that could be located instantly and in real time by GPS satellite.  Ideally, the whole antiquated idea of paper documents should be replaced by virtual digital files – either on a restricted website requiring multiple passwords (better, fingerprint validation) or on an encrypted device on which downloaded files disappear after x number of days.  Ironically, even digital files wouldn't prevent someone from snapping a cell phone pic of secret data and paper docs can be easily scanned, copied, and reprinted before being returned to the National Archives.  In any event, a continually updated database is needed to keep track of all classified documents by name and location and user access.  To mix metaphors: without an up-to-date accounting, security, and inventory system, US officials, politicians, and the media will continue to play whack-a-mole in the information shell game of Where's Waldo's Secret Files.  And as Ronald Dumsfeld (er, Donald Rumsfeld) used to say "There are known knowns. These are things we know that we know. There are known unknowns. That is to say, there are things that we know we don't know. But there are also unknown unknowns. There are things we don't know we don't know."  The unknown unknown we don't know now is how many other US classified documents are still floating around in the World of Carmen Sandiego.  Wouldn't be surprised to see the following headlines in the weeks to come:
	"Top Secret File found in Reagan Library between dust-covered canisters of RR's film "Bedtime for Bonzo."  Family members were surprised that a classified document was discovered hidden under such a terrible movie which no one wants to see anymore (or ever)."
	"Top Secret File found in Jimmy Carter's Bible in the Book of Jeremiah.  Ex-Prez Carter said "I rarely read the Old Testament with all its fire and brimstone so I guess I just overlooked it all these years."  Jimmy told the Justice Department he's sincerely sorry and would be willing to accept any punishment they decided on as long as he could be back in Plains, Georgia by the weekend for Morning Service and Sunday School.
	Top Secret File found in saddlebag at George W. Bush's Ranch in McClellan Texas.  Ex-Prez Bush said "Darn, y'all.  You're misuninterpreting me.  There's no better place to study newclear secrets than by a campfire under the stars.  So take your file and vamoose.  Gotta go now to the barn and finish my painting of the pitchfork hanging on the wall."
	Top Secret File found in a box of love letters in Bill Clinton's attic.  Ex-Prez Clinton said "Now don't get the wrong idea.  This is only a classified document if we understand what the word is is.  Besides most of these love notes were from Hillary.  Some of them.  More than none anyway."
	Top Secret File found in American history book in Barack Obama's house.  Ex-Prez Obama said "Huh.  Can't imagine how that got there except, uh, maybe Malia or Sasha was using it as a bookmark for a reading assignment.  Just hope they didn't take it to school for, uh, you know, show and tell."
	Breaking News: An additional Top Secret File found in the glove box of Joe Biden's Corvette stuck between a number of eight-track tapes and several copies of Mad Magazine from the 1960's.  President Biden said, "Been looking for those magazines for years.  Washington is plenty mad but not as funny."
	More Breaking News: An additional Top Secret File found at Mar-a-Largo in Donald Trump's golf bag.  Ex-Prez Trump said "As everyone knows, and surely you should as a reporter, unless you're from the lamestream media, these documents belong to me and were declassified when in my mind I thought they were.  The numbers on the top?  Most likely my golf score from last Tuesday.  Nice round.  Except for the double-bogey on 16.  Now that's classified."   
	And finally (but maybe not lastly) Broken News: Top Secret File found in historic Mount Vernon home. More classified docs uncovered when former President George Washington turned over in his grave. Special Counsel Benedict Arnold to investigate.
Republicans all are very upset
'Bout Biden Docs found with his Corvette
But they ignore Trump lies constructed
Secret files hidden, justice obstructed
Say he's still their leader, Best President yet.

1/20/2023:  Total US Covid deaths are now at 1million 110k.  That's ten thousand in the last 20 days or 500 a day.  Some reports are claiming that Covid fatalities are now being over-counted rather than under-counted.  Wonder if that's a fact or just an attempt by authorities to downplay the seriousness of the ongoing "Pandammit" and thus blunt any negative impact of mask-mandates or vaccine requirements on the economy.  Better more people die of Covid than have bars and restaurants lose revenue due to a reasonable fear of serious illness or death.  With the current spike in cases, hospitalizations, and fatalities we once again see how poor indoor ventilation increases the risk of infection from a highly contagious airborne virus.  At least a few experts are promoting better air filtration systems such as the Corsi-Rosenthal Box.  See
https://www.washingtonpost.com/health/2023/01/13/air-filter-diy-covid/?utm_campaign=wp_checkup&utm_medium=email&utm_source=newsletter&wpisrc=nl-checkup
And this:
https://thegauntlet.substack.com/p/billionaires-at-davos-dont-think
Unfortunately, since our individualistic US culture discourages any cooperative activity that smacks of (oh my god!) Socialism, it's highly unlikely that either State or Federal governments will encourage (let alone mandate) private businesses to make indoor activities safer and healthier.  Yet improved ventilation would actually boost economic activity by helping us "Covid Chickens" be more confident flocking indoors with less terror of our fellow "respirants."  By using Hepa-type filtration devices and advertising "Covid-Clean Space Inside," restaurants and bars especially could increase patronage and decrease the spread of the still deadly Corona virus.  In the meantime, we can only hope for the day when common sense and science unite to fight for the common good and life returns to some kind of pre-"pandammit" normalcy.