Our PDR Posse member, Thomas Czarnik, submitted a few "Corona Notes." It is well worth reading in its entirety. For Complete "Corona Notes" from May 2020 to Present Go to https://tczarnik1.wordpress.com/2023/01/09/corona-notes-by-t-j-czarnik/
Corona Notes Excerpts by t.j. czarnik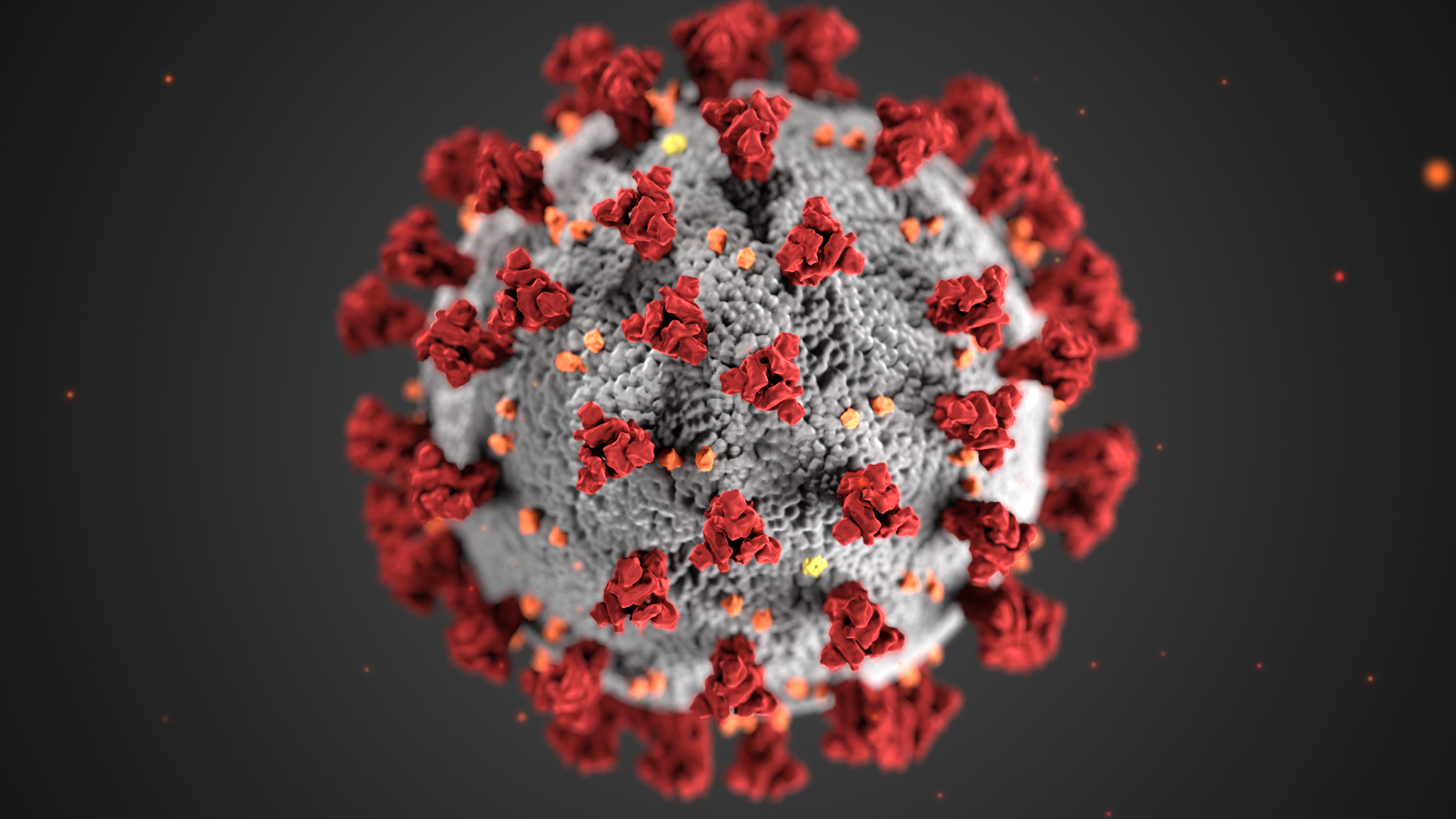 CORONA NOTES EXCERPT 13   tjczarnik

4/20/2023:  Shoot Your Neighbor As Yourself.   What the hell is wrong with the USofA?  Lately there's one news story after another of people getting shot just for ringing the wrong doorbell, pulling up in the wrong driveway, going into the wrong car in a parking lot, or having their basketball roll onto a neighbor's lawn.  It was bad enough when people screamed at each other for trespassing.  Or called the cops for some stupid reason.  But now the MAGA crowd who "don't trust the govmint" for justice seem all too ready to be judge jury and executioner whenever the "Woke" crowd crosses their path.  "Owning the Libs" has become "Offing the Libs" and anyone else who the crazies think is "one of them."  What happened to "forgive us our trespasses as we forgive those who trespass against us"?  If that were the case, those who respond to trespassing with a gun should be shot.  Wonder if these same gun-totin' Christian Nationalists have any idea what they're praying for when they say the Lord's Prayer.  Or, for that matter, what Jesus said about Love and Forgiveness and Meekness and Mercy in his Beatitudes of the Sermon on the Mount.  Oh, I forgot about this one: "Blessed is the Bad Ass for he shall stand his ground and smote his enemies with a Peacemaker revolver."  Regressives say they want to fight fire with fire.  But what they are really trying to do is fight water with fire.  Hopefully the River of Justice will one day quench the Inferno of Satan which seems to be raging now in our trigger-happy country.  But even closer to home is Livingston County where I live.  County Commissioners just unanimously passed a resolution declaring Livingston County a "Second Amendment Sanctuary" in protest against Michigan's new "Red Flag" and gun safety laws.  Looks like a number of other "Red" Michigan Counties are doing the same, trying to give assault rifle gun-slingers free-reign to terrorize the rest of us unarmed citizens with little or no support from so-called peace officers.  A final comment I recently posted on the chatroom of Egberto Willies Politics Done Right program:  "Welcome to America! Where every home is a bunker and a sign on the gate should read 'Beware of Mad Dog with Gun.' This land is my land, this land aint your land . . . this land belongs to me not you."

4/26/2023:  Tucker Gone but not Forgotten.  So I wonder why Tucker Carlson was fired from Faux News.  Could it be just for being an innocent journalist honestly  reporting the news?  Or was it because he dared to speak the Truth to Power in front of millions of trusting viewers?  Or maybe there's something they, the Main Stream Media, don't want you know.  Maybe it's because Tucker is really "Lucky Tucky" – a Drag Queen that performs in the Off-Broadway production of the La Cage Aux Folles.  I mean I don't know if this is true or not.  I'm just asking questions.  But listen to Tucker's laugh and you have to ask yourself: Doesn't that sound like the girly giggle of someone who likes to wear silk panties and fishnet stockings?  Could it be that after all these years bashing gays and trans people that the Great White Hope of Right Wing Republicans was really one of them – those radical Left Wing perverted Democratic Communists?  So what else will we learn about the secret life of "Lucky Tucky"?  Could it be he's also a Hasidic Jew with a grandparent from Africa?  Maybe even Kenya?  What we do know for sure is what Tucker never saw coming: his own part in the "Great Replacement Theory" as he will soon be replaced by Oscar the Grouch at 8 PM weekdays on Faux News.  Rumor also has it that Rupert Murdock is really George Soros who will be buying a SpaceX Rocket to send Elon Musk to the moon and beyond.  Who knows?  You will, if you stay tuned to this your number one most trusted honest source of "Fear and Unbalanced" news. 

5/9/2023: Speaking of Unbalanced Fear . . .  The United States is in full crisis mode after four+ months of traumatic mass shootings.  It's as if Covid-19 has morphed into a more deadly virus named AR-15, creating a pandemic of violence worse than the Civil War.  But while the Coronavirus is spread through close human contact, the AR-15 virus spreads through the social-distancing of individuals from the rest of civilized society.  Infection by AR-15 (also known as the Tombstonavirus) is primarily transmitted verbally via far right wing neural news networks which overwhelm the prefrontal cortex of the victim's brain.  AR-15 symptoms include extreme paranoia, fear, and hatred against anyone of a different race, color, creed, gender, or opinion accompanied by an irrational need to possess weapons of war.  In extreme cases, the AR-15 virus will result in delusions and delirium until the victim descends into homicidal and suicidal acts of violence.  The only known cure for the aggressive AR-15 brain disorder is to first, remove all access to weapons that could be a danger to oneself or others and second, to quarantine the infected individual from neural news networks that could cause reinfection and spread the extremely contagious Tombstonavirus.  Unfortunately, as they did with Covid-19, approximately half of the American people think the AR-15 virus is a hoax and therefore nothing needs to be done to combat it.  In fact, a large percentage of people in the U.S. – mainly Republicans – think everyone should get AR-15 which will result in a herd mentality thereby reducing the probability of mass casualties from the virus.  On the other hand, most Democrats believe the AR-15 pandemic is a serious threat to Life, Liberty, and the Pursuit of Happiness.  The best way to avoid infection, they say, is to eschew neural news networks, maintain close ties to rational civilized society, and promote sound common-sense restrictions on those infected with the virus.  Unfortunately, there is so far no universal vaccine against AR-15 like a national law banning the virus from all 50 States.  Such a vaccine could be a life-saver, but the anti-vaxxers like the NRA and gun manufacturers are dead-set against it as are Republican law-makers who only make laws to keep the AR-15 virus, and those infected, alive and unwell.  The Second Amendment, they say, guarantees Life, Liberty, and the Pursuit of Happiness only for those infected with the AR-15 virus.  Everyone else should be prepared to "Stand Your Ground" underground.
Recent related comments for the PDR Chat Room:
-- [sarcasm] New Texas Law: "Stand Your Sound." Don't like the noise of my gunfire next door. Too bad. Under the 2nd Amendment I can silence you & your family for good with sound-deadening lead (bullets).Got it?
-- Yes, mental illness is the primary cause of mass shootings. That's because anyone who owns an assault rifle for "self-defense" is insane and should have their head examined.
-- 1/2 [sarcasm] Stop complaining people. The price of Life, Liberty, and the Pursuit of Happiness in the USA is daily mass shootings, high medical bills, excessive insurance premiums and deductibles ...
2/2 ... low wages, unaffordable tuition child and nursing care, massive student loan debt, and exorbitant costs for other basic necessities. American Dream or Nightmare?
-- In Texas: "Bill to raise age to buy semi-automatic rifle moves forward." But age to purchase assault weapon should be raised to 93. And only if the old guy can pass a background check & an eye exam.
-- The GOP Party says that it believes in the Sanctity of Life but won't do anything to prevent slaughter of innocent fathers mothers & children by neo-Nazis with weapons of war. A Slippery Slope filled with blood.

5/13/2023:  Guilty (finally) of Something.  While it took 30 years for an indictment, the jury only took a little over three hours to finally convict Captain Ray Pissed (aka Ray Cyst) of sexual assault against magazine columnist E. Jean Carroll.  Technically a civil suit judgment, but at least it made Don the Con five million dollars poorer – a message he can't ignore, unless he and his sleazy lawyers somehow delay payment for another 30 years. Just hope it doesn't take that long for the Wheel of Justice to prevail in tRump's other crimes including Insurrection and Treason.  At the same time, George Not-a-Saint Santos, the NY congressman from Jay Gasby's district, has been hit with multiple indictments for "fraud, money laundering, theft of public funds and lying to Congress. Appearing in court on Long Island, he pleaded not guilty and claimed to be the victim of a political witch hunt."  Sounds familiar.  Like something #45, the Wicked Witch of Washington D.C., frequently says about all those nasty investigations into his "high crimes and misdemeanors" while he was President.  Kevin McCarthy and the GOP in the HoR (short for HoR-rible body of lawmakers) continue to play "Hear no evil, See no evil, Smell no evil" when it comes to the wrong-doings of members of their own political party.  Speaking of foul-smelling sycophants: Rudy Ghouliani.  Besides being the biggest ass-kissing lying lawyer next to Sidney Powell, Tutti-Fruiti Rudy has been accused (and more than likely guilty) of sexual harassment, fraud, selling Presidential pardons, and other ghoulish activities too numerous to mention. Perhaps America's Mayor No-More is hoping his super-hero America's President No-More will fly down from the top of Trump Tower to bail him out of the bog he and his fellow Maga-gators created.  And speaking of the Okefenokee Swamp Monster: Ron DeSantis has just announced he's running to be the Republican Presidential Nominee in 2024.  While presumably going horn-to-horn against the front-runner Don the Con, Ron the Con continues to display his unique Fascissimo credentials for the highest office in the land by attacking his most vulnerable constituents with more bans on books, bodies, and brains. The Florida man with a tan has a plan to take America back to 1623 and Make America Puritan Again.  MAPA fanatics will have us all wearing tall black hats and starched suits, carrying around our Bibles on the way to Church and Sunday School followed by floggings in the town square for any perceived violation of the Christian Code of Ethics.  Good luck in getting Donald J. Duck 'n Run to follow any code that makes him look weak or poor or less macho.  Ideally, a successful "witch hunt" would end with DJ's big head, small hands, and tiny wiener in a pillory stock for torture and ridicule. At minimum the Wacko Wizard of Washington DC should be required to wear a Blood Orange Letter A (for Asshole) tattooed to his chest for the rest of his miserable life.

5/27/2023 : Ron DeSaster.  The formal launch of Ronde's Presidential Campaign with Elon Mush was a muddled mess.  Not so much due to embarrassing technical Twitter glitches but because of FlaGov's "Make America Florida" platform which is just a scaffold for executing America's rights to Life, Liberty, and the Pursuit of Happiness.  Thus, this limerick:
A Florida Governor named Ron DeSantis
Around the Truth he prances and dances
Bans books and CRT
Detests Gays and ESG
Attacks liberty like a right-winged praying mantis.
And this parody poem based on a famous Christmas tune:
RON DE SANT IS COMIN' TO TOWN
Oh, You better watch out
You better not cry
You better not pout
I'm telling you why...
Ron De Sant is comin' to town.
You better not mask
And never ask why
Don't get vaxxed
It's better to die.
Ron De Sant is comin' to town.
You'll never need abortion
The gov'mint says it so
While Elon keeps his fortune
That's all you need to know.
Oh, you better not sigh
You better not sue
You'd better not cry
To the A.C.L.U., cause...
Ron De Sant is comin' to town.
He knows when you are sleeping
He knows when you are "Woke"
He knows when you say "Gay" or "Trans"
So shut up it's no joke.
He's making a list
Checking it twice
You'll never be missed
When you're picked up by ICE.
Ron De Sant is comin' to town.
Best Pres'dent he will be
Won't run from leftist fights
Has courage to be free
To take away your rights.
He's meaner than Trump
He's cleaner than Pence
He'll never be a chump
Like RINOs on the fence.
Ron De Sant is comin' to town.
Those that seek asylum
In Florida aren't welcome
Go back to where you come from
Or you'll end up lost in Boston.
So don't you moan
Don't you dare
Though you're sick 'n alone
Without medical care, cause...
Ron De Sant is comin' to town.
Ron De Sant is bringin' us down.
So you like your hist'ry classes
Where teachers help you learn
But Ron thinks you're leftist asses
With books to ban and burn.
The kids like Magic Kingdom
Their parents like to brag
Until the kids love Queendom
And enjoy the shows in drag.
Oh, you better watch out
You better not cry
You better not pout
I'm telling you why...
Ron De Sant is comin'
Ron De Sant's becomin'...a clown.

5/31/2023:  Whose Default is it anyway?  So Biden and McCarthy made a Debt Ceiling deal before the June 1st Deadline.  Not bad poker-playing by an 80-year-old President who's been stereotyped as a doddering victim of senility.  Just proves that age may not matter as much for those who take their health seriously by paying attention to diet and exercise.  And keeping the brain cells sharp by reading and thinking.  Unfortunately (and inevitably) the best laid plans of mice and men often go awry due to unforeseen circumstances (the vicissitudes of life).  Health issues might cut short Biden's second term as President, but that shouldn't matter because our Constitution provides for an explicit  order of designated succession.  We have executives, not royalty – Presidents, not kings or queens.  In any event, Biden has shown what true competence and integrity looks like in the 21st Century – unlike his predecessor.  As someone said: "Biden, his time."

6/2/2023:  The Dobbs Division.  Ever since Roe v. Wade was overturned by the Supreme Court's Dobbs Decision in 2022, the USA has become more divided than ever.  So divided, in fact, that the United States is in actuality 50 separate Nations – red or blue – depending on who runs the State legislature and the courts.  What other country in the world has such a fragmented government and society?  Many countries have one or two regions where people would prefer independence over union with the national government: Canada has Quebec, Spain has the Basque region and Catalonia, England has Cornwall and Wales, the United Kingdom, Scotland, and Russia . . . well, Putin thinks every country in Eastern Europe should bow down to the Kremlin.  But the USA appears to be headed to what Italy and Germany looked like in the Middle Ages: a loose confederation of independent city states and feudal kingdoms owing allegiance to no one but Fascist strongmen like il Duce Trumpolini.  And woe to anyone not wearing a black or brown shirt and jack boots or carrying an AR-15 style machine gun and waving a Confederate flag.  Without a viable democracy and justice system, America will soon become the world of Mad Max and Big Brother.  The Rule of Law will be superseded by the Rule of Might and the Far Right.  As Machiavelli  wrote in "The Prince" about 16th Century Italy: "The Strong Do What They Can, The Weak Suffer What They Must."  According to this political "realism" philosophy: "It is better to be feared than to be liked. The End justifies the Means.  Politics has no need for morals.  And, before all else, be armed."  Does this not sound like the GOP Platform for 2024?   And will we as a country under a second Trump Administration return to a world as described by Thomas Hobbes in which "Life . . . is solitary, poor, nasty, brutish, and short"?  (My favorite Hobbe's quote: "Hell is Seeing the Truth Too Late.")

6/7/2023:  Smoke Gets In Our Eyes.  Just came in from a bike ride. My eyes are burning from smoke particles in the air. Hope the same crap didn't get into my lungs. Time to go back using Covid masks? Ugh!  6/8:  Mid-Michigan under Air Quality Alert.  No rain in forecast till Sunday. Went outside and it smells like something burning.  Can't breathe without a mask. 6/11: Rain came and relieved our breathing discomfort for now.  More wildfires are predicted for Canada this coming summer.  The likely cause?  Drought conditions due to global climate change (warming).  It appears our Angry Blue Planet is beginning to get revenge on us human parasites for having "fouled our nest" and overstayed our welcome in what could be a sustainable paradise.  Remains to be seen whether it's too late (or not) to make a difference by changing our wasteful ways.  Our very survival as a species could depend on the political will to reverse the current course of avoidable self-destruction.  Given the extreme polarization of the US (and the world) today, a positive outcome appears to be doubtful and perhaps improbable.  A silver lining in the coming storm clouds: young people appear to be much more "Woke" to the environmental crisis we face and are much more likely to make the necessary sacrifices required for our survival.  As long as they vote.  What's needed is an overwhelming majority of people and their government representatives to make the radical changes needed now and not later.  The emphasis must be on solving real problems and not protecting the narrow interests of self-serving sycophants/ psychophants – like GOP congressmen and women who worship at the altar of their Supreme Fearless Leader (in spite of his high crimes and misdemeanors which are unimpeachable.)

6/13/2023:  The Sheister Hits The Fan.  Speaking of the mob-boss who would be President again, this limerick:
A man with a fake tan from Florida
Thinks he's perfect without a flaw
A riot he incited
Now twice indicted
Even an ex-Prez is not above the Law.
Alternate version:
A man with a fake tan
Believed in the Rule of Tooth and Claw
Thought himself perfect without any flaw
Incited a riot
Was twice indicted
But even ex-Prez is not above the Law.
Today's the day when the 250 pound orangey-tan is arraigned in a Miami Court on 37 felony counts for the theft and concealment of classified government documents and for obstructing the National Archives (NARA) and the FBI's demand for their return.  The DOJ's case against tRump appears to be strong but, as usual, right wing politics threatens to delay and ultimately derail the Wheels of Justice.  It wouldn't be surprising if Don the Con gets a "Get Out Of Jail Free" card at least for the next year and a half until the 2024 Presidential Election is history.  Only one fact-ignoring Trump fanatic out of 12 could result in a hung jury and let Maga Man off the hook. (Question: Will the MAGA mob which wanted to "Hang Mike Pence!" next start chanting "Hang the Jury!"?)  And with the Electoral College unfairly skewed toward less populated Red States, there's still a very real possibility of an indicted (and even convicted) GOP candidate becoming President in 2025.  But if that candidate isn't a crack-brained autocrat, it could be a cunning one in the person of Ron De Sanitizer who might be a bigger threat to our democracy than the bumbling blowhard of Marvel Lardo.

6/16/2023: BoJo and DoJo.  Across the pond (or the mud puddle called the Atlantic) BoJo (Boris Johnson) has officially resigned as MP (Member of Parliament) after being accused of lying to investigators about his Covid lockdown parties.  BoJo said it was all a witch hunt, but unlike our Justice Department, the Brits don't back down when politicians hide behind a broomstick and a black pointed hat.  DoJo (DJ tRump) and his cronies continue to cry "foul" as they stand around their boiling cauldron of lies and add to its steamy stench with the eyes of Newt (Gingrich) and the wings of Bat-shit crazies like Marjorie Taylor Greene and Lauren Boubert.  And while BoJo is gone from the political scene in London, DoJo goes on dominating the GOP even though he lied to the FBI, DOJ, NARA, on social media and to every news site in America with little or no consequence.  Twice indicted (with two more indictments probably on deck) T(yrannosaurus) Rump is far from being extinct in the GOP.  The vast majority of Republicans, in fact, continue to support the King of Dinosaurs and want to Make America Prehistoric Again.

6/22/2023: Weaponization and Retribution.  The scariest thing about the prospect of a second tRump term is his vow to get even with all his enemies including Democrats, the Press, and the Deep State (whatever that is.)  The power of the Presidency, coupled with the majority of the Supreme Court and House of Representatives, plus assignment of loyalists to key agency positions, could give Trumpolini the authoritarian backing he needs to neutralize the checks and balances of the federal government and end American democracy as we -- and the Founders -- knew it.  Even now, with GOP control of the House of Reps, Republicans are in dress rehearsal for a full-scale Fascist "weaponization of the government" by harassing and intimidating other members of Congress, journalists, and even ordinary people who have values of diversity, equity, and inclusion.  A GOP POTUS, SCOTUS, HR, and Senate in 2025 would all but guarantee that the US will become a Stalinesque State with tRUMP as Uncle DoJo.  Against the MAGA freaks, the current Uncle Joe (Biden) is struggling to be the Protector of Democracy.  Lately, our 80-year old Fearless Leader is showing signs of brain aging with a series of verbal gaffs that portend a Reaganesque decline in mental acuity.  If JoBi should descend into dementia, don't doubt that Kamela Harris could take over his executive duties in the interim.  The election campaign would be another matter.  Who could take on the Mad Maga Man from Mar e Largo?  Not Hillary, that's for sure.  My choices would be either (or both) Stacey Abrams and Amy Klobuchar.  But their chances of winning in Patriarchal White America would probably be slim to none.  The only other possibility is Governor Gavin Newsome.  He's feisty enough to fight the right wing crazies, but not sure he'd get much support from independents: too progressive and (heaven forbid) a Calfornian.  Other possibilities: Corey Booker, Pete Buttigieg, Bernie Sanders, Elizabeth Warren.  Sorry: too liberal.  And then there's Marianne Williamson and Robert F. Kennedy Jr.  Marianne is too nice and too idealistic.  RFK Jr has a great name and bloodline from the Kennedy's, but somewhere along the way he lost the Kennedy charisma and common sense, opting for whacko conspiracy theories as an anti-vaxxer and supporting absolute gun rights without controls.  It's too bad he's gone off the rails on these issues because otherwise he's been very supportive of progressive causes like the environment, green energy, gun control, minority and voting rights, fair taxation of the wealthy, and reducing military spending and unnecessary interventions.  Still wonder how different (and better) our country would be today if JFK, RFK Sr, and MLK had not been assassinated.  And then there's the untimely death of John Kennedy Jr.  At 63 now, he could have been the charismatic leader the Democrats need to successfully counter the tRump junta.  Then again, we do have Robert Kennedy Jr. who has turned out to be a huge disappointment with his erratic irrational views on a number of controversial issues.  Guess what's more important than our leaders (current or potential) is the sanity and rationality of the majority of Americans.  Without a vigilant, educated, and compassionate "We the People," the US is doomed to follow a gloomy path downward into autocratic fascism lead by tRump, DeSantis, and others of their ilk.   "Make America Florida" might be better stated as "Make America Fascist In All 50 States" or MAFIA_50s.

7/1/2023:  Tyranny of the Minority.  A memorable or forgettable) past month marked by a series of momentous Supreme Court decisions.  The one bi-partisan judgment that seemed reasonable and pro-democratic struck down the "Independent State Legislature Theory" that would have given tRump the  Electoral College votes in 2020 he needed to win the Presidential election over Joe Biden. The decision, however, contained a time-release poison pill that maintains the Supreme Court is the ultimate arbiter in election disputes (as in Bush v. Gore 2000).  On the other hand are three other cases that went against Progressives (and for Regressives):  SCROTUS  (Supreme Court Republicans Of The United States) gave thumbs down to Affirmative Action (by colleges/universities in student admissions), LGBTQ+ rights to private commercial paid service (by creative artists), and Student Loan Forgiveness (by the Executive Branch of Government).   In actuality, for all three cases, SCROTUS approved affirmative action for the wealthy, elite colleges, privileged students, the banks, corporations, and Christian Nationalists.  While saying the Law must be color-blind, the six regressive justices made it clear that, in the USA, the one color that does matter is the color of money.  What doesn't matter are traditional rules for judicial review, namely the necessity for "standing" or an actual plaintiff who has suffered injury or loss as a result of some law or regulation.  SCROTUS decided to waive these basic legal requirements (no plaintiff, no standing, no problem) so that they could rule on any case -- real or not  – that gives them the opportunity to eliminate any "liberal" laws they don't like.  These three recent decisions, and others (like the Dobbs antiabortion case) are also evidence that the Judicial Branch has now become the Injudicial Trunk of the FedGov Tree with the Legislative Branch split down the middle by a lightning bolt of dissention and the Executive Branch weak and withered with Joe Biden out on a limb by himself.  We the People, of course, are the roots of this 250-year-old tree, capable of resuscitating both trunk and branches with the proper nutrients of our democratic soil and sunshine from the leaves of our Constitution.  Fear is that the inner bark of our nation has been infested with the notorious red-necked longhorn beetle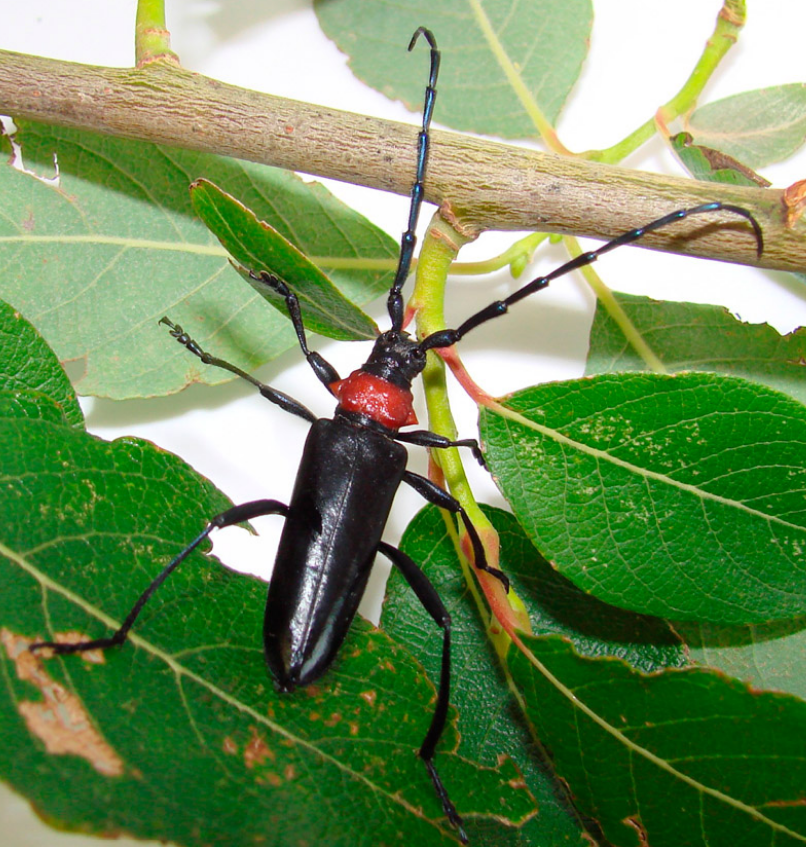 (an actual pest and an appropriate name for the red-neck longhorn right-winged Regressive) – an invasive species imported from the Fascist Farms of Germany and Italy.  The only effective pesticide against this insidious authoritarian insect are free and fair elections which can prevent the spread of voracious MAGA larvae that threaten to destroy the heartwood of our democratic institutions.  Additional fear that it may be too late to save this legendary arboreal from the autocratic parasites attacking it day and night.  Perhaps one of these days a new George Washington will arrive to chop down our dying Cherry Tree of Independence with the axe of a Constitutional Convention.  Then a new Thomas Jefferson or Abraham Lincoln will plant a fresh seedling of democracy in the progressive soil of our Republic, grounded in the ideals of its Founders.  With care and vigilance, this new Tree of Liberty could flourish for another 250 years free from the weaknesses of the original sapling caused by gerrymandering, voter suppression, the Senate, the filibuster, the Electoral College, the Supreme Court, money in politics, and other genetic and acquired flaws.  
With critical changes to our Constitution in defense of Democracy, the American Tree of Liberty and Justice could once again be a Tower of Strength and a model of good government for the world, surviving and thriving from its roots to its crown, its canopy providing shade and shelter to all who seek refuge from a Forest of Falsehoods and tyrannical vines.  Above and below all: open minds for the Sun of Truth to shine brightly and energize growth in our branches with a River of Compassion flowing freely in the veins of most Americans, nourishing our grassroots and the inner life of the Family Tree of All Humanity.

New Limericks:
Justice Thomas on SCOTUS you'll find him
After billionaire friends have wined and dined him
Though Affirmative Action
Gave his career lots of traction
He opposes it for those on the ladder behind him.

As long as you don't cuss or raise a fuss
Working for Trump can be quite a plus
But if you cross him
Or try to boss him
He'll kick you and your butt under the bus.
Biden and Harris are a confident twosome
But campaigning against Trump could be quite gruesome
If JoeBi can't hack it
And other Dems lack it
Waiting in the wings is Gov'nor Gav Newsome.
Lauren and Marjorie are mouthy and mean
On the floor of the House they made quite a scene
Called each other bitches
When they're really both witches
From the GOP coven known as Gang Greene.

7/9/2023:  Dud Rates.  So now Biden wants to send cluster bombs to Ukraine to kill Russians in foxholes.  Hey, Joe!  This here little conflict is starting to look like one of "dem dare" forever wars.  Instead of escalating the conflict, why aren't you trying to figure out a way of ending it before the whole thing gets totally out of control?  Yeah, Putin's a bad guy and he started this mess, but, in a street fight between gangs, it ends when the cops come and break it up.  Not so in an international conflict. It's like a boxing match with no rules and no referees.  So now we're giving brass knuckles to our guy Z. because their guy P. has 'em.  No matter that they could murder each other and all the spectators with their lethal weapons.  What we need now is a third party military force to intervene and stop the senseless killing.  The United Nations would be the logical choice to do this but structurally and legally it isn't up to the task.  Perhaps a job instead for Captain Kirk and crew of the Star Trek Enterprise in league with the Federation of Planets?   In any event, something needs to be done soon before the phrase "Live Long and Prosper" just becomes an empty sentiment from a galaxy far far away.

From its allies Ukraine's demanding more and more
Bullets now cluster bombs from Biden's surplus store
But while Zelensky's shopping
Putin's missiles keep dropping
When will we sell peace instead of endless war?