Our PDR Posse member, Thomas Czarnik, submitted a few "Corona Notes." It is well worth reading in its entirety. For Complete "Corona Notes" from May 2020 to Present Go to https://tczarnik1.wordpress.com/2023/01/09/corona-notes-by-t-j-czarnik/
Corona Notes Excerpts by t.j. czarnik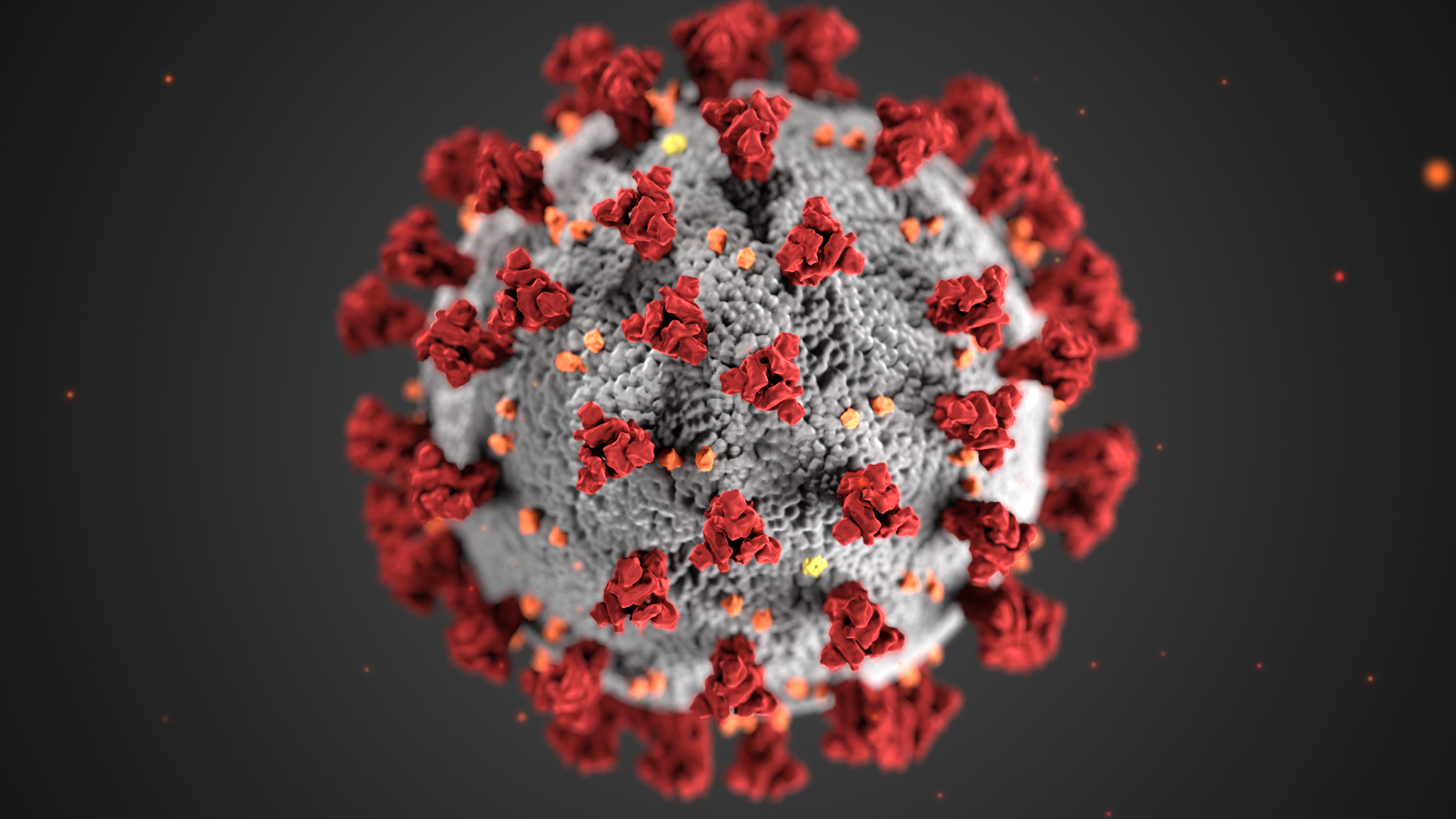 CORONA NOTES EXCERPT 11   tjczarnik

2/14/2023:  Headlines for the Month (so far):
	The Old Man and the C (for Congress). President Joe Biden (JoBi) gave a lively interactive State of the Nation (SOTU) Speech last week.  It was, for the most part, a rehash of the Admin's greatest hits plus some well-timed digs at the GOP majority in the House of Reps (HoR).  Interesting (and surprising) was the level energy and wit displayed by the 80-year-old Commander-In-Chief especially when confronted by the heckling members of the opposing party.  At times, the SOTU almost sounded like a weekly meeting of the British Parliament where the Prime Minister answers questions to the cheers and jeers of MP's.  For the most part, House GOP members exhibited little decorum and even less respect for the US President and his views on the country's current condition.  The behavior of some in the audience was downright embarrassing.  Marjorie Taylor Greene (MTG) was/is one of the worst such blabber mouths shouting disruptively while wearing a rabid white rabbit fur coat (apparently retrieved from her home in the Rabbit Hole of crazy QAnon conspiracy theories.)  Sarah Huckleberry (er, Huckabee) Sanders gave the GOP rebuttal and said, among other forgettable things, that the choice for Americans is not between right and left but between normal and crazy.  I actually agree: that is, if the Huckster was referring to members of her own party.  Unfortunately, there are very few Republican politicians who could be considered "normal" conservatives (Mitt Romney and Liz Cheney to name two).  The rest like MTG, Matt Gaetz, Jim Jordan, Rick Scott, and Lauren Boebert are cat-litter loonies with that orange gory cat DoJo in a cate-gory of crazy all by himself.

	Hot Air Balloonatics.  As a Chinese Spy Balloon drifted across the Continental US last week, right-wing critics huffed up their voices and puffed out their chests criticizing JoBi and the DoD for not pulling the trigger sooner.  Some survivalists even sat on tree stumps pointing their AR-15's at the sky, ready to defend 'merica from those slanty-eyed devils who hate us fer our free-dumbs.  MTG said we should've shot down the balloon right away because, who knows, it might be armed with a nuclear weapon or another Chinese virus.  Great idea!  Let's explode a nuclear bomb or a bio-weapon over populated areas where it can do the most harm to Americans.  In the end the Unwelcome Foreign Orb (UFO) was shot down by US fighter jets over the Atlantic Ocean.  Whew!  WWIII averted.  Now Faux News can resume its critical attacks on Critical Race Theory, Gay People, Woke People, Asylum-seekers, and all those pedophile Democrats who are grooming your kids to be Drag Queens.  (Popping News:  Three more "balloons" discovered and shot down over the USA.  Our sky, it seems, is becoming bubble-wrap.)

	Bringing down the house.  A terrible earthquake and aftershocks in Turkey and Syria leave 25k+ dead so far.  A horrible catastrophe that might have been minimized if people would stop constructing collapsible brick buildings in earth-quake prone areas.  Question for government and business leaders:  What's more important: Saving money or saving lives?  I think I know the answer.

	 A Hail Mary Pass for Jesus.  From ChristianityToday.com: $100M Ad [Christian Evangelical] Campaign Aims to Make Jesus the 'Biggest Brand in Your City.'  Includes $20 million for Super Bowl Ads.  Right Wing Protestant Churches are hoping the "He Gets Us" advertising brings in pew-loads of new members so they can "Get Them" and their bank accounts.  Question: What Would Jesus Do with 100 million dollars?  Maybe take care of the poor, the sick, the hungry, the homeless.  Or maybe He would buy a corporate jet, expensive car, yacht, luxury house, fancy suits, costly vacations, and other amenities for himself, His Mother, and Twelve Apostles.  What would Jesus do?  You know the answer.

	Bullet Points in the Lecture Hall.  Nine students shot, three dead (excluding the gunman who committed suicide) at Michigan State University.  New Year, different victims, different location, same tragedy over and over again.  And the same response from the NRA GOP: thoughts and prayers but not a peep about gun control or even gun safety.  And why?  Because, you know, the Second Amendment says "A well-armed Militia, being necessary to the security of a free State, the right of the people to keep and bear Arms, shall not be infringed."  Oh, wait.  Did I say "well-armed"?  I meant "well-regulated" which is another way of saying "controlled."  Ideally, that would mean removing from civilians all military-grade weapons like assault rifles.  Less than ideal, would be requiring registration, universal background checks, and red flag laws before a gun is sold over the counter.  Common sense rules for a "well-regulated militia" that the GOP has been fighting for the last 50 years. Today hard-line Republican Reps in Congress are wearing AR-15 lapel pins to display their callous disregard for human life.  Maybe the Dems should start wearing lapel pins of kids with a target on their backs in response.  Better: stick a big pin in the hindsides of all these lazy ass politicians to get them off their rumps and pass some significant life-saving gun control (or safety) legislation.

	Culture Wars: Fascism with a Happy Face.  Conservatives are Champions of Freedom until your liberty challenges their values:  Refuse to bake a cake for a Gay couples wedding?  Fine. Let them eat dirt.  Refuse to allow students to learn about racism in America.  Great.  Let them read the Bible.  Refuse to allow women to have necessary abortions.  Fantastic.  Let them suffer with an unwanted pregnancy and unwanted children.  Refuse to allow people to be free from the fear of gun violence by not restricting gun sales and ownership in any way.  Exactly.  Let them buy guns, the bigger the better.  Refuse to protect vulnerable people from a deadly pandemic by promoting face masks and life-saving vaccines.  Affirmative.  Let them hide in their homes while the strong and fit enjoy life and keep the economy growing.  Refuse to make it easier for People of Color to vote.  Thumbs up.  Let them go back to the plantation where life was simpler and everyone knew their place.  Refuse to allow people to determine their own sexual identity.  Absolutely.  Let them be grateful that America is the Land of the Free where men are men and women are women.  Refuse to allow poor people access to good affordable healthcare.  No problem.  Let them die and reduce the surplus population.  Refuse to allow people to decide if they want to believe in God or not.  Of course.  America is a Christian country.  Let them accept Jesus as their personal Savior or they can go to Hell.
Some conservative pundits and politicians say that Right Wing Regressives have the right to restrict the indecent freedoms of the decadent few for the moral liberty of the enlightened many.  That's the very definition of Tyranny.  Lincoln said "A House Divided cannot stand."  But better a Country divided than one united under the flag of Fascism.  If current trends continue, Progressives may find themselves in the position of the French Underground during World War II.  Assuming that mass protests will be outlawed under an autocratic government, passive resistance and Civil Disobedience (as Thoreau suggested) may be necessary to oppose and ultimately overthrow an authoritarian regime and establish a democratic government that secures the inalienable rights of its citizens to Life, Liberty, and the Pursuit of Happiness.  Such extreme civil action was justified by Jefferson and the Founding Fathers in the Declaration of Independence: "That whenever any Form of Government becomes destructive of these ends [deriving their just powers from the consent of the governed], it is the Right of the People to alter or to abolish it, and to institute new Government, laying its foundation on such principles and organizing its powers in such form, as to them shall seem most likely to effect their Safety and Happiness."  Hopefully we never get to the point where a second American Revolution is required, but we should be prepared for the day when we may be called upon to raise our bare arms as non-violent Freedom Fighters against the Forces of Absolute Despotism.

	Drip. Drip. Drip.  That's the sound of the Great Glacier of Justice slowly melting away as time goes by.  It's been over two years since the attempted coup of 1/6/2021 and, except for a number of dim-witted foot soldiers, the Department of Justice has announced no major indictments against the Orange Hair-Brained Ring Leader and his flying monkey wingmen.  Every time it seems we're getting closer to accountability for the real guilty insti-gators, some hapless lawyer slips on the slope of legal technicalities, slides down into the Valley of Hopeless Cases, and the whole arduous climb up Justice Mountain begins anew. The DOJ's Special Counsel Jack Smith (whose name sounds like Clark Kent) was supposed to be the Superman who leaps over tall court orders for continuance, faster than the Fifth Amendment,  more powerful than an appeal to the Supreme Court, more effective than Merrick Garland.  Well, that's a low bar for The Bar since the DoJ hasn't been able to punch its way out of a paper pinata when it comes to indicting the masterhinds behind the little coup that couldn't.  Perhaps this slow walk to Judgment Day is intentional --- not just by the defense counsel but also by the prosecution.  Wouldn't be surprised to learn that DoJ attorneys are afraid of what unintended consequences may result from the indictment of a former President whose major base of support consists of crazy white males with big guns.  And if the real objective is to keep the Orange Hairball out of the White House, it might be prudent to wait until it's absolutely necessary before pulling the trigger on felony charges.  Attempting to convince a jury to bring in a guilty verdict if even one of the jurors is a tRump supporter may be nearly impossible.  Might be better to try the rascal in the Court of Public Opinion and hope for the best.

	Florida Fascism.  Two would-be US autocrats live in the flaccid phallus state of Florida:  Ron the Con and Don the Con.  Both are trying to out-macho each other in their battle to be the GOP's Presidential nominee in 2024.  Watching Donny versus Ronny is like being a spectator to two swamp monsters fighting each other to the death in a B-Movie named "Hitler versus Mussolini" or "King Kong versus Godzilla." Ideally, they'll kill each other off and let us all live in peace. In the meantime, we have to endure their grunts and groans in the Public Press.  Don the Con as King Kong (or King Bing Bong) seems to be on the defensive so far, bombarded as he is by bi-planes dropping lawsuits on his head.  Ron the Con, on the other hand, as Godzilla (or Governor God'nilla) is doing the rope-a-dope around the ring, content to smashing the human rights of Florida citizens by attacking anyone who doesn't agree with his despotic policies. 
Amazingly, the majority of Floridians voted for Gov God'nilla in the last election in spite of (or because of) the fact that he loves to fire civil servants and even substitute teachers for any real or perceived slight to his absolute authority over free speech and accurate school curricula.  So far threats of lawsuits and teacher resignations have not tempered God'nilla's fire-breathing tantrums.  While RonDee might eventually beat King Bing Bong for the GOP Prez nominee, would be surprised if Gov God'nilla's big-government autocratic temperament would appeal to the majority of Americans (unless again the Electoral College trumps the popular vote like it did for GW Bush in 2000 and DoJo in 2016).  As for Florida, those who are WOKE to RonDee's tyrannical agenda would be wise to tell Gov God'nilla to stick his Sunshine State up where the sun don't shine and depart for more temperate climes.  With any luck, in time, the only ones remaining will be the nonagenarians living in The Villages who don't care if ten months a year of hell-hot weather boils away their brains (what little is left). 

	Onward and Downward.  While RonDee as the Swamp Thing and DoJo as the Man Thing battle each other for (white) Supremacy, two other Super Adversaries continue to wage war in Eastern Europe.  On this the first anniversary of Russia's invasion of Ukraine, Biden and NATO on one side and Putin and the New Soviet Union on the other show no sign of stopping the slaughter and negotiating a peace treaty.  At the same time, patriotic pundits are waving the war flag and calling for more weapons and an escalation of the conflict.  Déjà vu to 2001 and 2003 when the US went to war against Afghanistan and Iraq.  What some asked then is still a valid question now: What's our exit strategy?  We apparently don't have one.  As Biden said during his surprise visit to Kiev in Ukraine yesterday:  We'll support you "for as long as it takes."  What does that mean?  Two years?  Five years?  Ten?  Prediction:  If this war goes on into 2024, Biden can forget about getting elected for a second term.  By then the majority of Americans will cry "enough" and JoBi will be like LBJ in 1968: a President on the wrong side of history.  As dictator, Putin doesn't have to worry about public opinion.  In fact, he's framed the invasion as a "Special Military Operation" to de-Nazify Ukraine.  Like Big Brother in Orwell's 1984, Ras-Putin continues to stir up patriotic fervor by playing on the traditional fears of the Russian people against foreign aggression.  Vlad(Putin) the Invader has all but insisted that Vlad (Zelensky) the Defender is but a puppet of the West and that the SMO into Ukraine is a pre-emptive military strike to prevent an invasion of Russia by the US and NATO.  Hope I'm wrong, but it looks like we've gotten ourselves into another Forever War or one that ends badly like Afghanistan or Iraq or Viet Nam.

	All My Exes Live In Texas.  Poor Uncle Sam.  In spite of everything he does to save his marriage and keep the family together, his ungrateful spouse Marjorie Taylor Greene is demanding a divorce – a National Divorce between Red (GOP) States and Blue (Dem) States – claiming irreconcilable differences. To counter, Uncle Sam is asserting that MTG is guilty of infidelity – to the principles of Democracy and the Constitution.  Not to be out-gunned, MTG argues that Uncle Sam is financially irresponsible, spending borrowed cash unnecessarily on the poor and on foreign wars.  Uncle Sam points out that most of the money in the family budget for poor people goes to Red States while the remainder funds the military fighting communism, a cause which MTG supposedly supports.  MTG retorts that Blue State governments are grooming her children to be Gay and forcing liberal WOKE culture on the Religious Right.  Uncle Sam says Not So.  It's MTG and her side of the family that is denying rights by trying to keep the kids ignorant of American history and teaching them to be intolerant of other cultures and beliefs.  Based on preliminary hearings, it looks to be a long and messy divorce proceeding.  If the (Supreme)Court grants a National Divorce, dividing up the assets will likely prove challenging if not impossible.  How to separate Red States from Blue States when all States are composed of both Red and Blue counties?  And even within counties there are Red and Blue neighborhoods.  By house then?  But even households are often divided.  Perhaps then by room: "Honey, I'll take the Red Man-Cave and you get the Blue kitchen."  Good luck with that.  MTG herself is a Red Rep from a Blue (or at least Purple) State with two Democratic Senators.  In a National Divorce she might have to move in with relatives in West Virginia.  For all her talk about divorce, what MTG really wants is secession and a new Civil War.  In the Old Civil War brother often fought brother on the battlefield where red blood flowed freely under a deep blue sky.  Assuming that's an outcome we'd much rather avoid, perhaps what we need instead is a National Divorce from Marjorie Taylor Greene herself. She already has the House (of Reps) and custody of the (GOP) children in it.  To avoid paying MTG alimony in the form of Congressional Pay, Uncle Sam would be wise to marry Marge the Barge off to Uncle Orban or Big Brother Putin so she could live among her own kind in a country where White and Might make Right.  Truth be told, a State of National Divorce already exists between Red and Blue viewpoints in the US.  The current question/challenge is how to maintain a House Divided or, better, to reconcile two separate perceptions of reality (on the political spectrum) for the sake of posterity and survival of US democracy and global peace.  Perhaps a better way to defuse Regressive Fiction and Friction is with Progressive Fact and Tact.  Seems worth a try.

	2/27/2023:  Off the rails.  As the toxic train derailment in East Palestine Ohio continues to dominate the headlines this week, the GOP keeps trying to blame the Biden administration for the catastrophe when it's obvious Republican anti-regulation policy (including tRump's) was the primary cause.  Norfolk Southern Railroad, as a typically capitalistic enterprise, did the minimum in safety oversight to maximize profits.  Over the last several decades under (lack of) Republican leadership, the Federal Government has done little or nothing to ensure public safety by regulating private companies.  As a result, US capitalism is like a runaway train without an engineer at the controls.  So it should be no surprise that penny-pinching safety short-cuts by a profits-over-people company result in a disaster where the health and safety of thousands of Americans is compromised.  What the media rarely reports on, however, are the slow-motion train wrecks that occur every day across the US as a result of laissez-faire capitalistic disregard for inalienable rights to life, liberty, and the pursuit of happiness including denial of basic medical care by hospitals and insurance companies, unaffordable pharmaceuticals, low-paying jobs with poor health insurance coverage, unsafe working conditions, exorbitant costs for child-care and education, over-priced goods and services by monopolies leading to debt and bankruptcy, and so on and on go the Engines of Industry steam-rolling over any and all who are foolish enough to cross their rails.  And just to be sure they don't get side-tracked, corporate execs grease the palms of politicians with campaign contributions (i.e., bribes) so that these government linemen in turn grease the wheels of the express train to Money Mountain.  If We the People get to board this train at all, it would be in a boxcar filled with toxic chemicals while the owners, lobbyists, politicians, and executives enjoy first-class comfort upfront in the club car.  Unregulated, untaxed capitalists will continue to take us for a ride until the Money Train is derailed.  In order to get our country back on the track of fairness and equity, we need to stop being railroaded by the loco-motives of corporate greed and power.  Until then freight trains will be "fright" trains that threaten the health, welfare, and safety of all Americans.

	3/6/2023:  Pinocchio Pants On Fire.  It's not often that Toto yanks the curtain open to reveal the little man behind the terrifying illusion of the bombastic Wizard of Oz.  So it was both surprising and gratifying to have the hidden side of a dishonest corporation finally exposed in all its repulsive reality by a rat terrier lawsuit. The little man behind The Wizard, of course, is the billionaire blowhard Rupert Murdock whose kingdom includes the wicked witches, munchkins, and flying monkeys of Fox News including Sean Hannity, Tucker Carlson, Laura Ingraham, Maria Bartiromo, and others. The Dominion Voting Systems Corporation is the rat terrier whose defamation lawsuit against Fox News laid bare the real feelings of Right Wing TV airheads about the Big Lie in text messages.  While publicly supporting Presidential election fraud conspiracy theories on air, Sean, Tucker, Laura, Maria, and even Prince Rupee Merdock privately shared derogatory comments about the veracity of claims by election-deniers Rudy Giuliani, Sydney Powell, and Mango Man among other Republic-Cons.  Turns out there was one innocent Dorothy in their midst by name of Jacqui Heinrich, a Fox News reporter who attempted to throw water in the face of the Wicked Witch of Lies. She had the audacity to tweet the truth about the 2020 Presidential election to the world – that "There is no evidence that any voting system deleted or lost votes, changed votes, or was in any way compromised."  Tucker Carlson, like the Cowardly Lion he is, demanded that Dorothy Jacqui be fired and sent back home to Kansas without her ruby red slippers.  The reason: Truth, like water on the Wicked Witch, will melt the GOP's facto-phobic base of followers and cause Faux News ratings and its stock price to crash.  Meanwhile, the Wizard's curtain was shredded but did not fall as Liar Tuck and Friends continue to baffle masses of Munchkins with smoke and mirrors and promises to Make OZ Great Again as it was before Dorothy and her Woke Comrades arrived. One thing seems certain: No matter how long you travel the winding yellow brick road of "alternate facts" you won't find what you need to thrive or even survive in America: The Emerald City of Fox News and the Republican Party has no brains, no guts, and especially no heart.